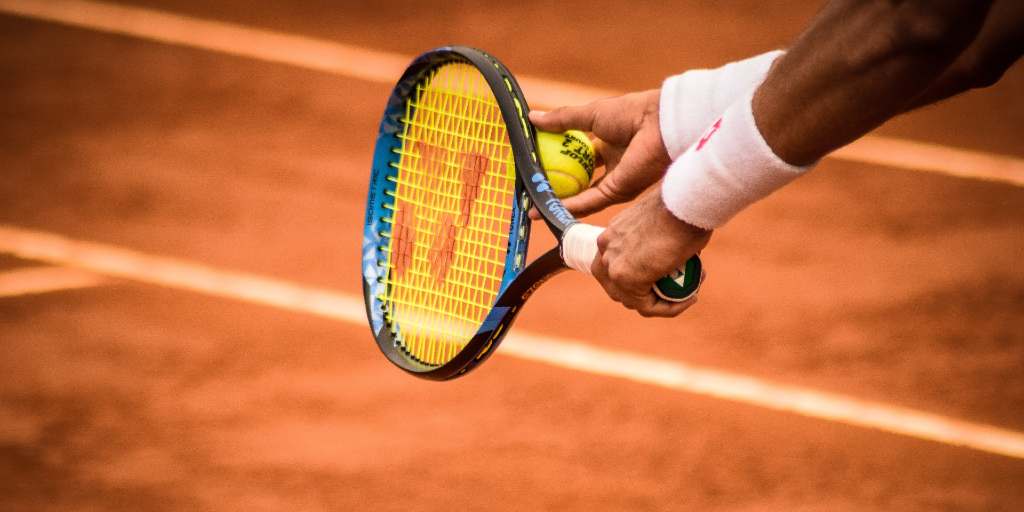 Rafael Nadal will meet top-seed Novak Djokovic after a hard-fought five-set win over Felix Auger-Aliassime. Tennis Vegas oddsmakers favor the Serb to beat the Spaniard at the French Open for the second year in a row.
Matches between these two are usually hard-fought affairs, but online sportsbooks have Djokovic as a -225 moneyline favorite this time around.
Discover why this encounter is different and where the betting value is for Djokovic vs. Nadal on May 31.
Djokovic Breezes to Quarterfinal
Despite entering this year's event having played fewer tournaments than usual this year, the two-time French Open winner looks on fire.
The reigning champion has eased to this stage of the competition without dropping a point despite facing some tough opponents.
The reigning champion has eased to this stage of the competition without dropping a point despite facing some tough opponents.
Many expected Diego Schwartzman to give the Serb some problems after taking him to five sets in their game at the 2017 French Open.
However, Djokovic looked unstoppable against the Argentine on Sunday by only dropping seven games.
Djokovic served at 69% and won 74% of the points behind his first serve. As Schwartzman is a formidable returner, these numbers are especially impressive.
This result set up a 59th competitive encounter with Nadal. Djokovic holds a 30-28 head-to-head lead over the Spaniard, but it's a different story on clay.
Nadal has a 17-8 edge on this playing surface and has beaten Djokovic eight times at the French Open. However, the King of Clay is struggling with injuries this year.
Injuries Piling Up
Nadal usually enters the French Open as the favorite but is further down the pecking order this year because of injuries. In the loss against Taylor Fritz in the finals of Indian Wells, he looked a shadow of his former self due to a rib issue.
If that wasn't bad enough, the Spaniard reaggravated his foot injury in the three-set loss to Denis Shapovalov in round 16 of the Italian Open.
Therefore, tennis betting sites placing Nadal in third on the French Open winner odds table was hardly surprising.
In his first few games, the 35-year-old looked like he had shaken off the injuries. But in Sunday's win, Nadal seemed out of sorts, and ATP No. 9 Felix Auger-Aliassime pushed him to a fifth set.
Betting on Novak Djokovic vs. Rafael Nadal
Considering Nadal has won the French Open 13 times, betting against him doesn't seem wise. Yet he's shown worrying signs leading up to this event.
The Spaniard made a raft of unforced errors against Auger-Aliassime – and if he's as sloppy in the quarterfinal, Djokovic will make him pay.
Admittedly, looking at Nadal's record and +185 odds, he still represents betting value. Yet many think an in-form Djokovic will always beat an injured Nadal.
Because of his pedigree in this competition, the Spaniard should be able to take one of the first sets but expect him to fade soon after.
View the latest odds for all games at the French Open.