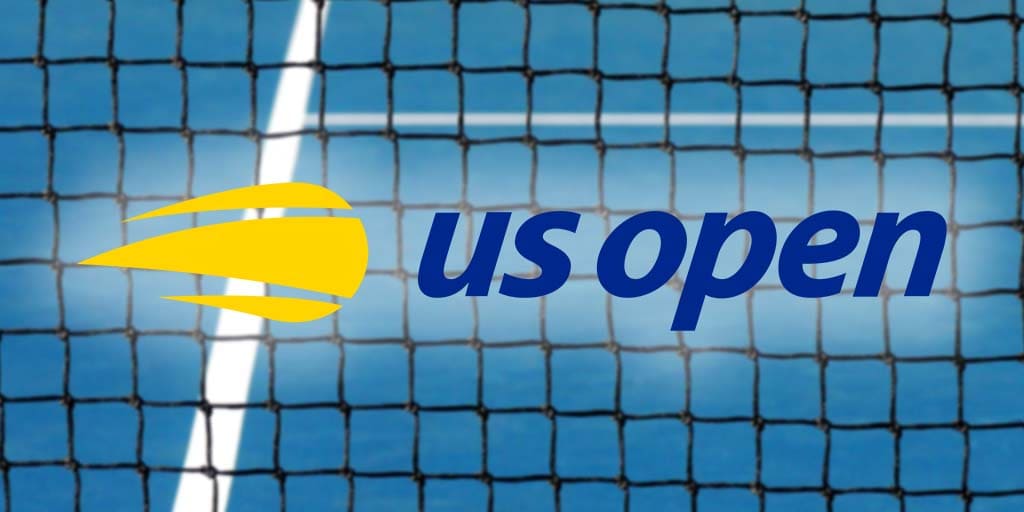 Novak Djokovic beats Daniil Medvedev 6-3, 7-6(5), 6-3 to win his 24th Grand Slam
The US Tennis Association announced that the 2023 US Open will award a total of $65 million in total player compensation in 2023 year, setting a new record – $5 million more than 2022.
Wednesday afternoon saw temperatures peak at 94F (34C) at the competition. Since 1988, the US Open has been the location of more than half of the 17 occasions in which at least ten players retired early due to the heat.
Latest US Open News:
Carlos Alcaraz defeated Zverev 6-3, 6-2, 6-4 to set up a meeting with Daniil Medvedev in the next round, the semi-finals.
Coco Gauff defeated Karolina Muchova 6-4 7-5 in the semi finals to advance to her first US Open final where she will face Belarusian Aryna Sablenka. Gauff has earned $5.5 million in career prize money entering 2023, and a victory in the finals will push that total to $11,000,000.
Novak Djokovic defeated Ben Shelton 6-3, 6-2, 7-6 (4) in the Semi finals to reach his 36th grand slam finals.
Daniil Medvedev defeated Carlos Alcaraz (Semi finals) and will meet Djokovic in Final
Ladies Final: Coco Gauff Beats Sabalenka 2-6, 6-3, 6-2 to win her first Grand Slam Title. Sabalenka is set to become No. 1 ranked female tennis player on Monday.
US Open men's finals: Novak Djokovic beats Daniil Medvedev 6-3, 7-6(5), 6-3 to win his 24th Grand Slam
---
2023 US Open Prizes and Dates
The full player prize breakdown at the 2023 US Open is as follows:
Main Draw Singles
Champions: $3,000,000 (Djokovic, Gauff)
Runner-Up: $1,500,000
Semifinalists: $775,000
Quarterfinalists: $455,000
Round of 16: $284,000
Round of 32: $191,000
Round of 64: $123,000
Round of 128: $81,500
Main Draw Doubles (per team)
Champions: $700,000
Runners-Up: $350,000
Semifinalists: $180,000
Quarterfinalists: $100,000
Round of 16: $58,000
Round of 32: $36,800
Round of 64: $22,000
US Open 2023 Dates: August 28 – September 10.
Where & How to Bet on the 2023 US Open Tennis Championships
Top tennis betting sites offer a range of wagering options for The US Open while the tournament is underway. However, you can also make futures bets months in advance – winner odds released just before an event begins are called "opening" betting odds.
US Open Tennis Futures Bets
Online sportsbooks provide futures odds for the US Open and the other three majors – Wimbledon, Australian Open, French Open. Popular futures betting markets include choosing the outright winner of a tournament or when a player will exit the competition.
Other futures bets:
Stage of Elimination
To Reach The Final
Name The Finalists
Quarter Winners
First Time Winner
Tournament Specials
Moneyline Bets
Betting on the moneyline is when you choose the winner of a tennis match.
The underdog is represented by positive (+) odds. However, for close matches, the opponent with the lowest negative (-) odds is the underdog. Positive odds tell you how much you could win with a $100 wager, while negative odds show how much you need to bet to secure a potential return of $100.
Tennis Betting Odds Example – Spread, Total and Moneyline (win)

| Player | Spread | Win | Total |
| --- | --- | --- | --- |
| Roger Federer | -2.5 (-150) | -235 | O22.5 (+110) |
| Andy Murray | +2.5 (+130) | +180 | U 22.5 (-130) |
The moneyline odds outlined in the example above show that if you place a $100 bet on Murray to beat Federer, you will win $180 if he pulls it off, equating to a total payout of $280 ($100 initial wager + $180 – +180 odds – in winnings = $280). But placing a successful $230 bet on Federer to beat Murray will make you $100 and – a total return of $330 ($230 initial stake + $100 – -230 odds – in winnings = $330).
Betting on the Spread
Betting on the spread means wagering on a player to cover a total number of games won. For instance, say Nick Kyrgios (+4.5) was playing Rafael Nadal. In this match, Kyrgios could lose (6-7, 6-7, 4-6) in straight sets and still win the bet because he only lost by four games, not five or more.
Set Spread Bets
Set spreads are similar to regular spread bets (explained above) but simpler to follow. Spreads are usually set at 1.5 — or 2.5 for mismatches. For example, imagine Djokovic is at (-1.5) in his match against Medvedev, and you bet on the set spread. In this case, he would need to win the game in no more than four total sets for you to get a payout.
Over/Under (Total Games) Tennis Bets
Over/under bets let you wager on the length of a match. The over/under line depends on who is playing and how evenly matched the game Vegas oddsmakers expect it to be.
Tennis Prop Bets
Prop bets allow you to place action on specific aspects of a match or a tournament. Popular prop bets include predicting scores of matches or whether a tiebreak will occur. More bizarre US Open prop bets include whether a player will throw their racket on the floor or if a competitor will talk to the audience.
Most prop bets are based on serves in a game. For example, sportsbooks offer over/under options on the number of aces scored by players in their first-round match or the number of double faults committed.
Live US Open Bets
Betting sites provide their customers with various wagering options while a US Open match is underway. Odds for bets change depending on what happens in the matchup, which you can lock down by placing a bet mid-match.
---
U.S Open 2022 Highlights
Novak Djokovic announced he would not be playing at the 2022 US Open
Serena Williams ended her 27-year tennis career with an iconic US Open performance – defeated by Ajla Tomljanovic at Flushing Meadows.
Frances Tiafoe surprised many in the Tennis world – beating Rafael Nadal in US Open 4th round
Carlos Alcaraz v Frances Tiafoe meet in the Men's US Open tennis semi-final
Alcaraz and Tiafoe meet for place in US Open men's final
Casper Ruud booked a spot in the final with a battling win over Karen Khachanov
Carlos Alcaraz (No. 3) advanced to the US Open final to face Casper Ruud after defeating Frances Tiafoe (No. 22) in the semi finals – setting up a title match where the winner will also earn the world No. 1 ranking
Following a 4-set thriller, Carlos Alcaraz beats Casper Ruud to win the Men's 2022 US Open final
Recent Winners of Men's US Open Championships – Opening Odds
| Year | Winner | Opening Odds To Win US Open (Men's Singles) |
| --- | --- | --- |
| 2022 | Carlos Alcaraz | +190 |
| 2021 | Daniil Medvedev | +210 |
| 2020 | Dominic Thiem | +1150 |
| 2019 | Rafael Nadal | +475 |
| 2018 | Novak Djokovic | +230 |
| 2017 | Rafael Nadal | +375 |
| 2016 | Stan Wawrinka | +3300 |
---
Recent Winners of Women's US Open Championships – Opening Odds
| Year | Winner | Opening Odds To Win US Open (Women's Singles) |
| --- | --- | --- |
| 2022 | Iga Świątek | +350 |
| 2021 | Emma Raducanu | +40000 |
| 2020 | Naomi Osaka | +500 |
| 2019 | Bianca Andreescu | +1325 |
| 2018 | Naomi Osaka | +6600 |
| 2017 | Sloane Stephens | +4000 |
| 2016 | Angelique Kerber | +750 |
---
Check the betting lines for upcoming tennis matches.
New to sports betting and not unsure how to read different odds systems? View our odds calculator page to get the lowdown.
---
Frequently Asked Questions
Who has won the US Open Tennis Championships the most times?

Roger Federer is the most successful US Open participant, having won the event five times. As for the women's singles tournament, Martina Navratilova has won it a whopping 16 times.
How do players qualify for the US Open Tennis Championships?

Of the 128 players that make the singles' main draw for the US Open, 104 places are handed to the top-ranked players in the world. Sixteen spots are given to players who make it through the qualifiers held before the main tournament. The last eight places are wild cards, which organizers can hand out to young stars, or veteran players.
Can I bet on the US Open online?

Top tennis betting sites provide a range of wagering options throughout the tournament and also have futures bets available all year round.
What is seeding in tennis?

Seeding is a system used to separate top players in a tournament to prevent them from meeting in the early rounds. The top seed is the player the tournament committee deems the best player - the ATP rankings and form in previous tourneys are the main factors considered to decide this. The organizers then place the top and second seed at opposite ends of the draw, meaning if they win all their matches, they will meet in the final round. The number of seeds depends on the size of the draw.
Is the US Open a Tennis Grand Slam event?

Yes it is. The Grand Slam tennis calendar has four tournaments - starting with the Australian Open in January, the French Open (AKA Roland Garros) around late May to early June, then Wimbledon in June–July, and finally in August–September the US Open