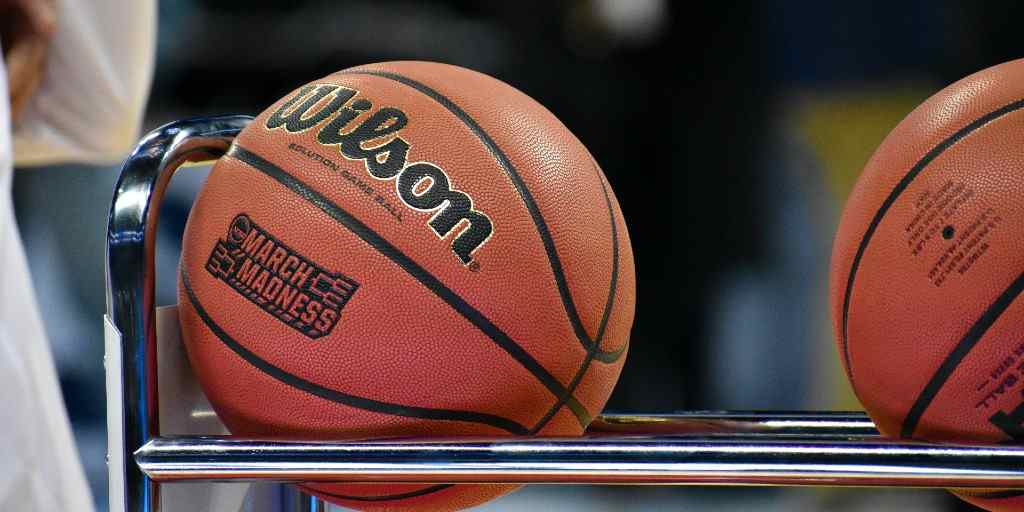 College Basketball: Latest Betting Lines
2024 NCAA Men's National Champion
The 2022–23 NCAA Division I men's basketball season began on 7th November 7, 2022 – with the regular season ending March 12th 2023.
Want to place betting action on NCAAB matchups? View Vegas odds for upcoming college basketball games to assess your wagering options before wagering.
Interested in betting on the winner of the NCAA championship, or March Madness? Visit the College Basketball futures page for odds for each college team in every division.
Popular College Basketball Bets
Unsure of how college basketball bets work? This guide gives you the lowdown on popular wagering options.
College Basketball Moneyline Bets
This wagering option lets you bet on which college basketball team will win a specific matchup. If the team has a negative number next to it (e.g.,-150), it's the favorite. This figure shows you how many dollars you have to bet to get a winning return of $100 from your sportsbook.
If it has a positive number (e.g., +150), it's the underdog. The positive figure shows you the amount of a winning return when placing a $100 bet. Both teams can have negative odds if it's a very close matchup. In this case, the higher negative number shows which team Vegas oddsmakers think is most likely to win.
NCAAB Point Spread Odds Betting
When wagering on the point spread (also known as the equalizer), the underdog "gets" points added to their final score, and the favorite "gives" points away – this number margin is the spread. A positive (+) number shows the points given to the underdog; a negative number (-) tells you the points cut from the favorite.
For example, using a spread of the Michigan Wildcats +7 and the Houston Cougars -7, you could still enjoy a return if you back the Wildcats and they lose by six points or less. But if they lose by seven or more points, you will lose.
Yet if you decide to wager on Houston to cover the spread, the Cougars need to win by eight points or more to give you a return.
Game Totals Betting
Game totals bets let you place action on the total points of an NCAA basketball matchup combined. You can wager on whether the points total will be under or over the number offered by your betting provider.
What Are NCAA Future Bets?
NCAAB futures are wagering options that let you bet on player achievements and other events decided in the future – such as who will win the Naismith Men's College Player of the Year or which team will win March Madness.
Frequently Asked Questions
Which college basketball teams have won the most National championships?

UCLA — 11
Kentucky — 8
North Carolina — 6
Duke — 5
Indiana — 5
UConn — 4
Kansas — 3
Villanova — 3
Cincinnati — 2
Florida — 2
Louisville — 2
Michigan State — 2
NC State — 2
Oklahoma State — 2
San Francisco — 2
What is MoneyLine betting in NCAAB?

A moneyline bet (also known as the win market) is the most simple bet you can place on a NCAAB game, as all you are doing is selecting the team you believe will win the game.

When it comes to the NCAAB betting odds on the MoneyLine, the favorite to win the game will be indicated with a negative number. For example, -200, next to the team name. That means you would have to stake $200 on that team in order to win $100 (+ the return of your initial stake).
In this example, the underdog in the game might have odds on the MoneyLine of +150. That indicates that you would need to stake $100 on that team in order to win $150 (+ the return of your initial stake).

It's worth noting that betting on the MoneyLine will offer a poor return when betting on a strong favorite in a game.
Can I bet on a college basketball game online?

Yes. You can quickly sign up with an online sportsbook to start placing college basketball wagers today. The most popular types of NCAAB bets are moneyline, parlay, and futures bets.
Can I wager on NCAA basketball games using my smartphone?

Top online sportsbooks let you wager on college basketball using your smartphone.

Some sites may even have a mobile sports betting app to enable quick access to various wagering options. Other providers allow you to place bets by accessing your account via your preferred mobile browser.
When does the 2023/2024 College Basketball Season Start?

The 2023–24 NCAA Division I men's basketball season will begin on November 6th, 2023.