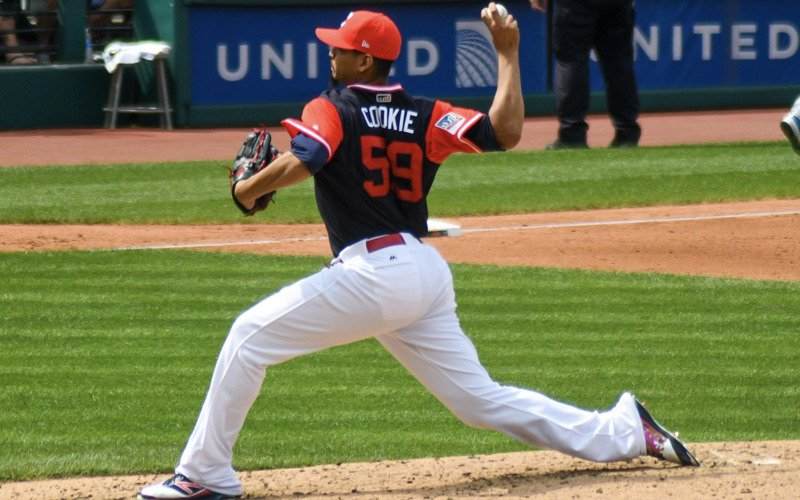 The 2021 Major League Baseball (MLB) season started on April 1 and will end on October 3.The MLB World Series is scheduled to begin on October 26 and a potential Game 7 is scheduled for November 3. The All-Star Game is scheduled to be played on July 13 at Truist Park in Atlanta, Georgia.
The Los Angeles Dodgers are favorites to retain the title according to the odds with the leading sportsbooks, with their most likely challengers seen to be the New York Yankees. The other major contenders according to the betting odds are the San Diego Padres, Atlanta Braves, Chicago White Sox and New York Mets.
View MLB Futures.
Live MLB Betting Odds Lines
---
How to bet on MLB
Many fans of MLB enjoy having a wager on the game whilst watching the action unfold before them, but what if you're unsure how to place a bet with a sportsbook or which markets there are available for you to have a wager on? Don't worry, we're here to help with our FAQ below.
Major League Baseball Betting Frequently Asked Questions
What is the MoneyLine in baseball betting?

Having a wager on the MoneyLine at a MLB game is the easiest bet to understand, as this simply entails selecting the team you believe will win any given game.

Should you be unsure as to which team is the favorite to win the game on the MoneyLine betting odds, the sportsbook will indicate this with a negative number, for example, -200, next to the team name. That means you would have to stake $200 on that team in order to win $100 (+ the return of your initial stake).

The underdog in the game might have odds on the MoneyLine of +150. In this example you would need to stake $100 on that team in order to win $150 (+ the return of your initial stake).

You should also be aware that betting on the MoneyLine will  offer a poor return when betting on a strong favorite in a game. This is where a Run Line bet will come into play.

What is the Run Line in baseball betting?

The Run Line in a MLB game is the equivalent of the Point Spread in the NFL or the Puck Line in the NHL.

The Run Line is a market the online sportsbooks use to level up the event in a game, which is particularly useful should you wish to back a strong favorite at more attractive Vegas odds.

With the Run Line bet, rather than simply having to win the game (as is the case with the MoneyLine), the team deemed to be the favorite must do so by a specified number of points (the spread) for a wager on them to win.

The favorite team on the Run Line (again indicated with a negative number) might be listed at say -1.5 (the half-run is sometimes referred to as a "hook", which ensures there is no possibility of a push, or tie). That means that they would need to win by a 2-run margin or more for a wager on them to win.

In this instance, the underdog would have a Run Line of +1.5, meaning that they would have to either win the game or to lose it by no more than 1 run for a wager on them to win.

How to bet on totals (Over/Under) in MLB baseball?

Totals betting (or Over/Under) is the perfect alternative in those games where you're unsure as to who will win the game, but where you're confident that it will be either high-scoring or low-scoring. All you are concerned with is how many runs will be scored overall in the game.

A sportsbook might set the Total at 8.5 runs (the half-point "hook"again being there to prevent a push). So, in this example you would have two options to wager on when betting – Over 8.5 runs (the combined runs scored by both teams) or Under 8.5 runs.

The Totals spread for a MLB game will be set at a point where the odds for Over and Under will either be the same, or there will only be a marginal difference.

What is an MLB parlay bet?

A parlay (also known as an accumulator, combo bet or multi) is a single wager that links together two or more events, with each of them being required to win for the parlay to be a winning bet.

It can be used across different sports and markets, but for the purpose of this guide we'll focus on the MLB Run Line.

So, you might decide to have a parlay on the Los Angeles Dodgers, Tampa Bay Rays, Houston Astros and Atlanta Braves all to win on the Run Line in one round of matches. The first three of those teams might all win as required, but should the Braves fail to do so, the entire parlay is now a lost bet.

A parlay bet can be a great way to win a decent amount of money from a relatively small stake, but it needs bearing in mind that the more events included in any such bet, the more likelihood there is of at least one result letting you down.

What are MLB prop bets?

A prop (or proposition) bet is basically a wager on something occurring that doesn't have a direct input the game's outcome.

There are a range of prop bets available on MLB, such as will the game go to an extra innings, which starting pitcher will have more strikeouts and which team will score first.