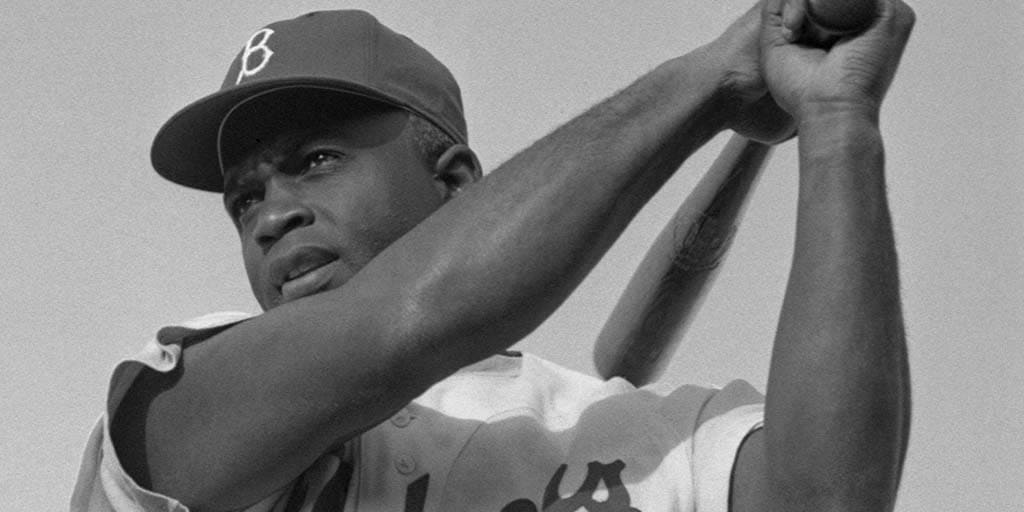 Cincinnati Reds' Jonathan India National League won the 2021 Jackie Robinson Rookie of the Year Award.
The 24-year-old became the eighth winner from the Reds and the first since Scott Williamson secured the honors in 1999. Discover who Vegas oddsmakers favor winning the 2022 award.
Get up-to-date odds for the 2022 NL MLB ROY Award and betting insights.
NL Rookie of The Year Award: The Preseason Favorites
Oneil Cruz (Pittsburgh Pirates)
Oneil rides into the 2022 MLB season on a hype train despite only playing eight games above Double-A. The 6-foot-7 shortstop's raw power and solid speed could see him get 30-20 production.
As the Pirates MLB roster looks tough, he'll likely be on a fast track to the majors if he plays well. The Dominican hit .310 with 17 home runs and 47 RBIs last season across his 68 minor league games.
Although Cruz is primarily a shortstop, he can play either middle infield spot or second base. Expect this gargantuan player to put up some monster stats this year and for his odds to shorten at online sportsbooks quickly.
Seiya Suzuki (Chicago Cubs)
This top international player signed a five-year, $85 million contract for the Chicago Cubs a few days before the regular season. Although he's not young for rookie standards, the 27-year-old qualifies for the award because it will be his debut season in the MLB.
In 902 career games with the Hiroshima Carp, the right fielder hit .315/.414/.570 with 182 home runs and 562 RBI. As he's coming off his best season at the plate, batting .317 with an OPS of 1.073 and 38 homers in 132 games, Seiya Suzuki is a favorite to lift the Jackie Robinson award in 2022.
Bryson Stott (Philadelphia Phillies)
This Spring, Bryson Stott has gone 13-for-31 (.419) with a home run and as many walks as strikeouts in 37 plate appearances this spring. In the minors, he hit at every level, securing a .299/.390/.486 slash line in 112 games.
Although he'll slide over to third base with Didi Gregorius -the shortstop favorite – he should be able to get enough playing time to put up impressive numbers.
Who Decides the MLB NL ROY Winner?
The Baseball Writers' Association of America holds decides who the ROY winner for both leagues (National League and American League).
A rookie is a player with less than 130 at-bats, 50 innings pitched, or 45 total days on an active MLB roster prior to September 1…
According to MLB rules, a rookie is a player with less than 130 at-bats, 50 innings pitched, or 45 total days on an active MLB roster prior to September 1 of that year.
The award has received criticism in recent years because players from the Nippon Professional Baseball (NPB) league have won MLB ROY, such as Hideo Nomo (1995), Kazuhiro Sasaki (2000), Ichiro Suzuki (2001), and Shohei Ohtani (2018). However, the rules have not changed as a result.
Each voter selects three rookies: a first-place choice is worth five points, a second-place choice three points, and a third-place choice one point. The MLB presents the award in November to the player who receives the most overall points.
Past Ten MLB NL ROY Winners
Teams and Positions of National League Rookie of The Year Winners

| | | |
| --- | --- | --- |
| 2013 | Jose Fernandez (P) | Miami Marlins |
| 2014 | Jacob deGrom (P) | New York Mets |
| 2015 | Kris Bryant (3B) | Chicago Cubs |
| 2016 | Corey Seager (SS) | Los Angeles Dodgers |
| 2017 | Cody Bellinger (1B) | Los Angeles Dodgers |
| 2018 | Ronald Acuna Jr. (OF) | Atlanta Braves |
| 2019 | Pete Alonso (1B) | New York Mets |
| 2020 | Devin Williams (RP) | Milwaukee Brewers |
| 2021 | Jonathan India (2B) | Cincinnati Reds |
Frequently Asked Questions
Why is the MLB Rookie of the Year award called the Jackie Robinson Award?

Initially, the MLB ROY Award was named after Chicago White Sox Owner Louis Comiskey.

However, the award was officially renamed the Jackie Robinson Award in July 1987, forty years after Jackie Robinson broke the baseball color line. Before 1947, the MLB didn't allow players of Black African descent to compete in Major League Baseball and its affiliated Minor Leagues.

Who is the opening betting favorite to win the 2022 NL Rookie of the Year Award?

Pittsburgh Pirates infielder Oneil Cruz is the opening favorite to win the NL Rookie of the Year Award. Close behind are Chicago Cubs player Seiya Suzuki and Bryson Stott of the Philadelphia Phillies.

Who won the 2021 Rookie of the Year awards?

Tampa Bay Rays outfielder Randy Arozarena had an impressive breakthrough season to secure the AL ROY Award. Cincinnati Reds second baseman Jonathan India won the Jackie Robinson Award in the National League.

What is an MLB rookie?

MLB rules state that a rookie is a player with less than 130 at-bats, 50 innings pitched, or 45 total days on an active MLB roster prior to September 1 of that season. Therefore, older players from other leagues are considered rookies when they make an MLB debut.

Can I bet on the MLB ROY Award online?

Yes. Top online MLB betting sites offer odds for this popular futures betting market. Before opening your new sportsbook account today, claim a welcome bonus to enjoy a deposit match on your first payment.