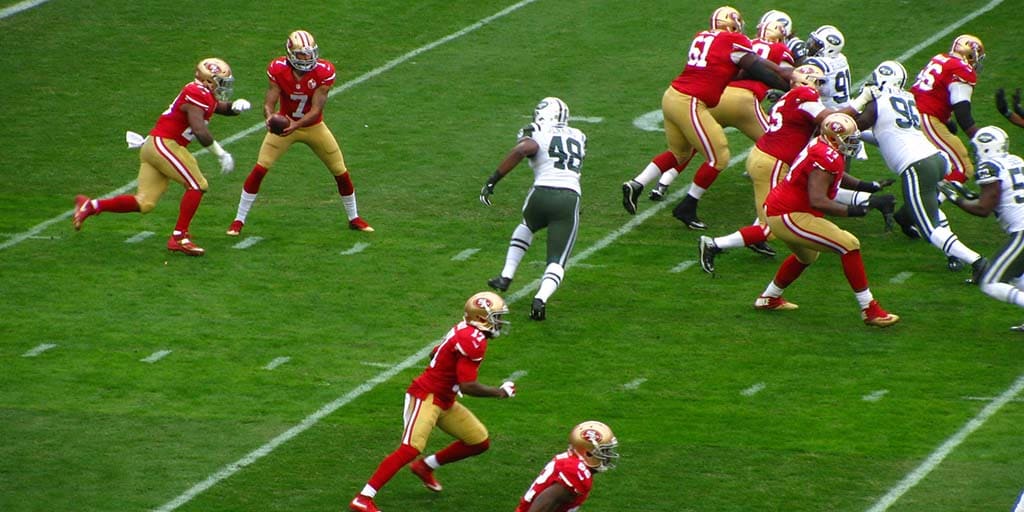 The Los Angeles Rams left it late to defeat the Cincinnati Bengals 20-23 in Super Bowl 56. Shortly after Matthew Stafford lifted the Vince Lombardi Trophy in the SoFi Stadium, Vegas oddsmakers released opening odds for Super Bowl 57.
NFL betting sites have the Buffalo Bills and Kansas City Chiefs as joint favorites.
When to Bet on NFL Futures
The most popular futures wagering options revolve around the Super Bowl and betting markets remaining stable until the spring. Most Super Bowl wagers are placed soon before the regular season begins.
View: Latest NFL Odds
Frequently Asked Questions
When and where is Super Bowl 57?

The game is scheduled to be played on February 12, 2023, at State Farm Stadium in Glendale, Arizona.
Who is the favorite to win Super Bowl 57?

Vegas oddsmakers have the Buffalo Bills and the Kansas City Chiefs as joint favorites to win Super Bowl 57. Shortly after the Los Angeles Rams lifted the Vince Lombardi Trophy, sportsbooks made the Bills and Chiefs +700 favorites.
Which teams have the most Super Bowl Wins?

Pittsburgh Steelers – 6
New England Patriots – 6
San Francisco 49ers – 5
Dallas Cowboys – 5
Green Bay Packers – 4
New York Giants – 4


Only four teams (the Cleveland Browns, Detroit Lions, Jacksonville Jaguars and Houston Texans) have never appeared in a Super Bowl.
What is the Super Bowl MVP?

The Super Bowl Most Valuable Player Award (or Super Bowl MVP), is presented to the player deemed to be the most valuable of the Super Bowl as chosen by a media panel of 16 football writers and broadcasters (which accounts for 80 percent of the vote tally) and fans voting electronically (which makes up the remaining 20 percent).

The MVP award is generally awarded to the winning quarter-back in the Super Bowl.
What are Super Bowl Prop bets?

'Prop Bets' (Proposition bets) are fun bets that are regarded as being synonymous with the Super Bowl.

Online NFL betting providers offer a variety of betting odds on everything from the length of the national anthem to a wardrobe malfunction during the halftime entertainment.

Super Bowl prop betting is one of the more unique betting types in the NFL. Super Bowl prop betting refers to a wager that is not decided by the final score. The bettor gambles on a proposition, usually the first touchdown scorer and other team and player performances.

However, the prop bets are not specifically for these types of bets. With millions of viewers with perhaps only a passing interest in the Football, some sportsbooks take advantage by offering a wider variety of prop bets that you wouldn't see.

So, expect to come across bets such as what color Gatorade will be dumped on the winning coach at the end of the match!