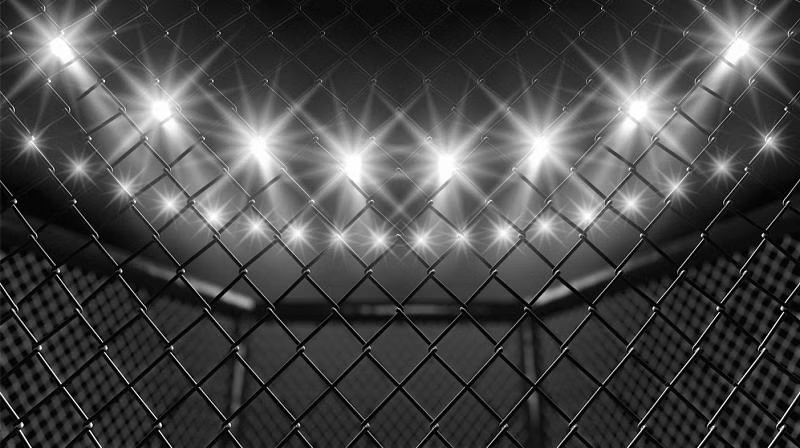 Upcoming UFC Events

| Date | Event |
| --- | --- |
| Saturday 16th of December 2023 | UFC 296: Edwards vs. Covington |
Upcoming: UFC 296: Edwards vs. Covington
Fight Card
Muslim Salikhov (19-4-0) v Randy Brown (17-5-0)
Martin Buday (13-1-0) v Shamil Gaziev (11-0-0)
Andre Fili (22-10-0) v Lucas Almeida (14-2-0)
Tagir Ulanbekov (14-2-0) v Cody Durden (16-4-1)
Dustin Jacoby (19-7-1) v Alonzo Menifield (14-3-1)
Ariane Lipski (16-8-0) v Casey O'Neill (9-1-0)
Brian Kelleher (24-14-0) v Cody Garbrandt (13-5-0)
Irene Aldana (14-7-0) v Karol Rosa (17-5-0)
Bryce Mitchell (16-2-0) v Josh Emmett (18-4-0)
Vicente Luque (22-9-1) v Ian Garry (13-0-0)
Tony Ferguson (26-9-0) v Paddy Pimblett (20-3-0)
Stephen Thompson (17-6-1) v Shavkat Rakhmonov (17-0-0)
Alexandre Pantoja (26-5-0) v Brandon Royval (15-6-0)
Colby Covington (17-3-0) v Leon Edwards (21-3-0)
UFC Fight Odds
UFC Betting Odds

Fighter
Win
Spread
Total
Date/Time
Randy Brown
-260
Dec 16 - 18:00
Muslim Salikhov
+212
Martin Buday
-170
Dec 16 - 18:20
Shamil Gaziev
+140
Andre Fili
-175
Dec 16 - 18:40
Lucas Almeida
+148
Tagir Ulanbekov
-168
Dec 16 - 19:00
Cody Durden
+141
Alonzo Menifield
+200
Dec 16 - 19:20
Dustin Jacoby
-250
Casey O'Neill
-185
Dec 16 - 20:00
Ariane Lipski
+155
Cody Garbrandt
-210
Dec 16 - 20:30
Brian Kelleher
+170
Irene Aldana
-200
Dec 16 - 21:00
Karol Rosa
+160
Vicente Luque
+285
Dec 16 - 22:00
Ian Garry
-375
Tony Ferguson
+260
Dec 16 - 22:30
Paddy Pimblett
-325
Shavkat Rakhmonov
-600
Dec 16 - 23:00
Stephen Thompson
+430
Alexandre Pantoja
-175
Dec 16 - 23:30
Brandon Royval
+145
Leon Edwards
-155
Dec 17 - 0:00
Colby Covington
+130
Mike Malott
-325
Jan 20 2024 - 22:00
Neil Magny
+260
Sean Strickland
-150
Jan 20 2024 - 22:00
Dricus Du Plessis
+125
Alexander Volkanovski
-195
Feb 1 2024 - 22:00
Ilia Topuria
+160
Sean O'Malley
-220
Mar 1 2024 - 22:00
Marlon Vera
+180
(UFC Odds via Bovada)
To learn more about betting on the UFC, check out the helpful FAQ section at the bottom of this page. Get wagering tips and the lowdown on the types of UFC bets on offer – including special UFC 'prop bets'.
Want to place some action on the UFC? View this online UFC betting sites guide.
UFC / MMA Betting Frequently Asked Questions
What is the Moneyline in UFC betting?

This is the most straightforward UFC bet available and simply involves selecting which fighter you think will win any specific bout. This is refered to as the Moneyline or sometimes the Win line.
Are there any other types of UFC bets?

Yes, there are a number of other UFC bet options available besides predicting the winner in most fights, including Method of Victory, Round Betting, Total Rounds, Round Groups betting, when will the fight end and sometimes other UFC proposition bets ('prop bets' for short), which cover bets beyond these popular ones, particularly the more high-profile fights.

We will explain all these diffferent types of UFC bets in more detail further below.
What is 'Method Of Victory' betting in UFC?

With UFC betting you can also wager on 'Method of Victory' market, e.g. for a fighter to win by KO, TKO or Disqualification; to win by Decision or Technical Decision, to win by Submission or for the fight to end in a Draw or Technical Draw. This is often a good way of getting bigger odds on a hot favourite.
What is Round betting in UFC?

There is also the option of 'Round Betting', where you would wager on a fighter to win on points, or to select the round in which they will win (Round1, Round 2, etc), or for the fight to end in a Draw.
What is 'Total Rounds' (Over/Under) betting?

Total Rounds betting is a simple two-way Over/Under market where you are betting how many rounds the bout will go, irrespective of the winner, e.g. Over 3.5/Under 3.5.
What is 'Round Group' betting?

Round Group betting gives the bettor the chance to back a fighter to win across a specified number of rounds, e.g. to win in Round 1-2, or to win in Round 3-4, or a Draw.
Can I bet on when a UFC fight will end?

Yes, another popular UFC betting market is 'When will the fight end?'. Will the bout go the full distance, will either fighter win on Points, either in Round 1, either in Round 2, etc.
What are some tips & advice for betting on UFC?

When it comes to choosing where to put your hard-earned dollars when betting on UFC, there are a number of important factors to take into account.

As in all sports, a fighter's recent momentum is a big issue. If a fighter has won his last eight fights with six 1st round KOs, he/she is clearly in dominant form. If their opponent has lost four of their last five fights by KO, that should signal some alarm bells.

It's also important to know who those fights have been against. Is it a case of a fighter having a winning record against lower caliber opponents? Have the losses all been against elite fighters? It's also worthwhile checking to see how the fighting styles matchup. For example, if a fighter is a KO specialist but a poor grappler, that could prove costly against someone with a strong defense who is a submission expert.

make sure to consult ufc fight statistics and fighter data to understand fighter weaknesses and strengths.
Is a fighter's age a big factor in UFC betting?

Age can also be a big factor when it comes to betting on the UFC, with some fighters in the twilight of their careers often vulnerable against those in their prime. Physical attributes such as height, weight and reach should also be taken into account.