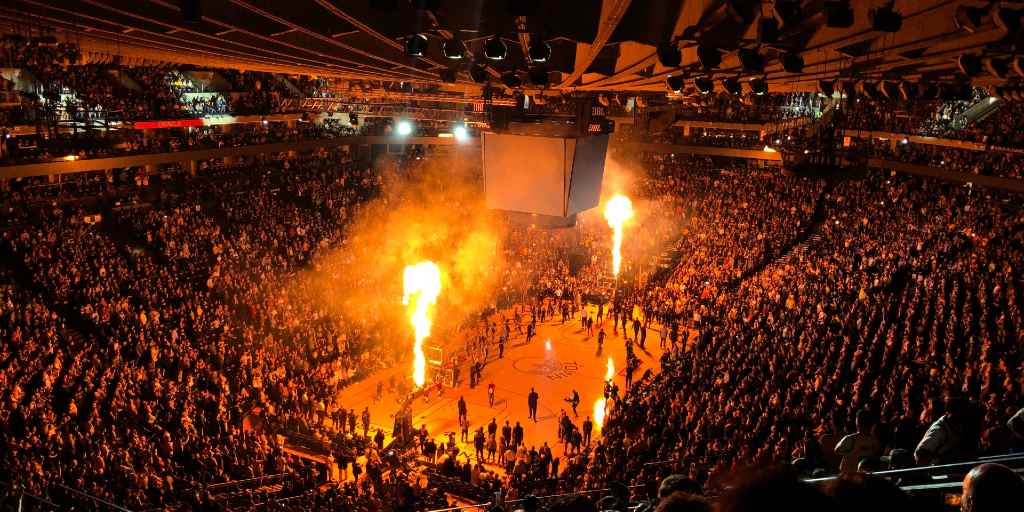 View the latest betting lines for upcoming 2022-23 NBA season games.
NBA Betting Odds & Live Game Lines
(via Bovada)
View NBA Futures | NBA Team Schedules
NBA Calendar 2022/23 – Key Dates
The current champions are the Golden State Warriors
The 2022-23 NBA season is the 77th season of the National Basketball Association League
Training camps start – Late September
Preseason – Early October
Regular season start – Mid-October 2022 (TBC)
Regular season end – Mid-April 2023
NBA playoffs – Mid-April 2023
What Happened Last Season?
On July 16, 2022, The Golden State Warriors beat the Boston Celtics in Game 6 of the NBA Finals to win their fourth title in eight years and first since 2018.
Star player Stephen Curry finally got his hands on the NBA Finals MVP after averaging 31.2 points throughout the series. Soon after the victory, Vegas oddsmakers made them favorites to win the championship.
Frequently Asked Questions
Who are the current NBA champions?

The 2021/2022 Season NBA champions are the Golden State Warriors. They beat the Boston Celtics 4-2 in the NBA Finals series to win their fourth title in eight years.

When does the 2022/23 NBA season start?

Although the exact days are yet to be confirmed, the 2022/23 season will start mid-October 2022 and end before the playoffs in April 2023.

Which teams have the most NBA Championship wins?

Boston Celtics - 17
Los Angeles Lakers - 17
Golden State Warriors - 7
Chicago Bulls - 6
San Antonio Spurs - 5
Detroit Pistons - 3
Miami Heat - 3
Philadelphia 76ers - 3
Milwaukee Bucks - 2

What is the point spread in NBA betting?

The Point Spread is the most popular NBA betting option. With games rarely featuring two evenly matched basketball teams, the point spread is a market the sportsbooks use to 'level up' the event.

Rather than just having to win the game (as is the case with the moneyLine), with the point spread, the team deemed to be the favorite must win by a specified number of points (the spread) to secure a winning return when wagering on this.

For example, the favorite team might have a point spread of -5.5 (the half-point is the "hook", which ensures there is no possibility of a push or tie). This means the favorites would need to win by a 6-point margin or more for a wager on them to win.

In this instance, the underdogs would have a point spread of +5.5, meaning they would have to either win the game or lose it by no more than 5 points for a wager on them to win.