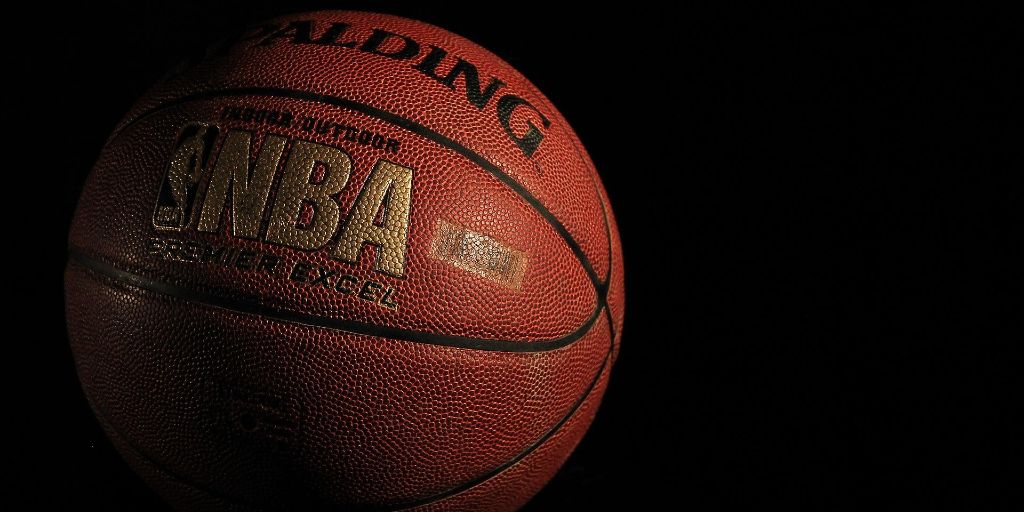 Want to bet on NBA basketball games? Use this guide to learn about your betting options and how to use them before wagering.
NBA Betting Options
Like the NFL, NBA games give you various betting options. As basketball games produce high-scoring results and can be one-sided, spread betting, multiple bet options, and teasers are the most popular. So why should you bet on the NBA instead of the NFL, for instance?
The main advantage is that the season is much longer, and there are many more matchups. If you want a piece of the action, learn how experienced bettors wager to decide how you want to bet on the NBA preseason, finals, individual achievements, and other elements of the game.
Making Bets Against the Spread
NBA spreads are like other sports spreads: if a team has a negative number next to it, it's the favorite – if it has a positive number, it's the underdog (most likely to lose). Bookmakers set spreads to even the odds between two teams.
Using the above example, the LA Clippers are a -8 point favorite against the New York Nicks – the -8 is the spread. Therefore, if you want to bet the Clippers on the spread, they need to win by at least eight points for you to win. If they win by less points than eight points, you lose your bet.
But if you want to wager on the Nicks (in this case, underdogs at +8), they could lose by seven points, and you would still win. However, if they lose by eight points or more, you lose your bet.
Now you need to understand the number in brackets next to the point spread. This figure shows you how much you have to wager to get a potential return of $100. If it's – 110, like the above example, you will win $100 if you wager $110 and your prediction comes true ($110 initial wager + $100 winnings = $210 total return).
Be aware that you don't need to bet $110 – you could bet $5, for instance. Online sportsbooks only use a $100 figure to make potential returns easy to understand. Usually, NBA odds range between -105 to -115. Also, keep in mind that basketball spreads don't change as frequently as NFL football spreads – this changing of odds is known as line movement. There's less line movement on basketball spreads because they are available for a shorter length of time, and the NFL takes more bets than the NBA.
For NBA games, sportsbooks always consider the homecourt advantage when calculating the odds. However, betting sites still make dominant teams clear favorites when they play less successful teams away from home.
For this reason, when the best teams are playing at home, the NBA spreads can be substantial. Yet, betting on favorites can still be risky, as top players in teams take it easy during the regular season to avoid injury. Also, many teams rest their star players to make sure they're fresh for the business end of the season.
For example, if you see that the Chicago Bulls are +10 underdogs against an inferior team, this probably means the coach is resting the team's key players. As basketball squads are small in number, making sure your top players are fit is crucial, so resting important players is commonplace.
NBA spreads usually range from 1-10. But In most cases, NBA spreads are single figures and favor the home team. Therefore, it's challenging to find favorites by 20 points unless it's a significant mismatch.
Other Types of NBA Bets
Even though betting against the spread is the most popular type of NBA bet, there are many more you can choose from.
Moneyline Bets
If you enjoy trying to simply pick winners, a moneyline bet is what you want. Although this is a simple way to place bets, the returns are much lower than other gambling options.
In the above example, the negative numbers (-) featured in the spread and win column show you that the Miami Heat is the favorite team to win the game. On the other hand, the positive numbers (+) show you that the Houston Rockets are the underdogs (least likely to win).
The positive number in the win column shows how many dollars you could make if you wager $100 on the team to win. In this case, if you bet $100 on the Rockets and they beat the Heat, you win $170 ($170 + your initial $100 wager = a total return of $270).
On the other hand, the negative number in the win column shows you how many dollars you must wager for a chance to win $100. Using the example above, if you wager $200 on the Heat to win and they beat the Rockets, you'll win $100 ($100 + your initial wager = $300 total)
Keep in mind that you don't have to make a minimum bet of $100 or $200 (as shown in the examples above). Sportsbooks use a $100 figure to keep moneyline returns simple to calculate. Therefore, you could place a $10 bet on the underdog or favorite to win.
NBA Game Total Betting
Game total betting is when you predict whether the points total of a basketball game (by both teams combined) is under or over the line given by the sportsbook. Although this is a simple bet, basketball games produce high scores. As a result, attacking teams could run up more than 250 points, whereas defensive teams could struggle to reach 150.
Again, a negative number next to the under and over odds (the final column) is the amount you have to wager in dollars to win $100. However, if the number is positive, it tells you how much a $100 wager would return in winnings. If you win either bet, the sportsbook will return your initial wager plus your winnings.
NBA Parlay Bets
A parlay is a multiple-prediction bet. So, if you guess each one correctly, you win. The returns on these NBA bets are very generous. But, because you need to get every prediction right, it can be frustrating if one result doesn't go your way.
Parlays can have up to 12 selections – the more selections you add, the higher the payouts. However, be aware that sportsbooks set a maximum win limit on these. These caps on winnings are annoying but protect the betting site from bankruptcy. We always advise that you check these terms and conditions before wagering to avoid unpleasant surprises when trying to cash out.
In sports betting, a parlay is a type of wager where you combine multiple bets into a single bet. To win a parlay, all of the individual bets within the parlay must be successful. The advantage of a parlay is that the potential payout is higher than if you were to place each bet separately.
Let's say you want to create a parlay bet for a game between the Los Angeles Lakers and the Boston Celtics. You can include multiple types of bets within the parlay, such as the point spread, moneyline, or over/under (total points scored in the game).
Here's an example of a parlay with two bets:
Bet 1: Lakers -5.5 (point spread)
Bet 2: Over 215.5 (total points scored)
In this scenario, you believe the Lakers will win by more than 5.5 points, and you expect the total points scored to be over 215.5.
To place a parlay bet, you would visit a sportsbook (either online or in person) and select the bets you want to include in the parlay. The sportsbook will calculate the odds for each individual bet and then multiply them together to determine the overall parlay odds.
For example, let's say the odds for Bet 1 (Lakers -5.5) are -110 (decimal odds 1.91), and the odds for Bet 2 (Over 215.5) are -120 (decimal odds 1.83). The parlay odds would be calculated as follows:
Parlay Odds = Bet 1 Odds x Bet 2 Odds = 1.91 x 1.83 = 3.49 (decimal odds)
If you place a $100 parlay bet with these odds, and both bets are successful, your total payout would be $349 ($100 x 3.49).
It's important to note that if any of the individual bets within the parlay is not successful, the entire parlay bet is considered a loss. Parlays can be exciting and offer potentially higher payouts, but they also come with increased risk since you need to win all the included bets to win the parlay.
Remember to always gamble responsibly and consider the odds and your confidence in each bet before placing a parlay or any other type of wager.
NBA Teaser Bets
Like parlays, teasers are multiple-selection bets that wager on more than one team. However, unlike parlay bets, this option only lets you include picks against the spread and game totals. Also, you can change the spread for each game selected.
For example, let's use an NBA two-team 4-point teaser with even odds. Imagine you've 'teased' the Chicago Bulls from -6.5 point favorites down to -2.5 in their matchup, and teased the LA Clippers from +4.5 point underdogs to +8.5
In this example, you would need the Bulls to win their game by three or more points, and need the Clippers to win their game outright or lose by nine or less to win. The even odds of means a $100 bet on the teaser would win you $100 ($100 initial wager + teaser winnings $100 = $200 total return)
NBA teasers allow you to adjust spreads by 4, 4.5, or 5 points. The best part of these bets? NBA basketball teasers give you better payouts than their NFL counterparts. For instance, a two-team four-point teaser is even odds for the NBA, whereas a two-team six-point teaser is -110 in the NFL.
However, like parlays, if you get one wrong, you lose your bet. Also, there are other restrictions you need to consider. Firstly, sportsbooks predetermine the payouts according to the number of teams involved and how many points you move the spread. Secondly, online betting sites don't let you tease the spread in one game both ways.
NBA Round Robins
A round robin is a combination bet of two or more parlays. This type of multi-option wager lets you put together various smaller parlays to increase your returns. Although potential payouts are higher, your chances of winning can be fairly low.
NBA Prop Bets
Also known as a proposition or side bet, these are specific wagering options that help you get creative with your gambling. Most of the best online sportsbooks give you tons of prop bets. You can place bets on assists, blocks, rebounds, assists, turnovers, and points per game. You can also wager on stats – like shooting percentages, for example.
Outside of the NBA games, online sportbooks let you make bets on the NBA's Draft Lottery and on who will Slam Dunk Contests.
Futures Betting
Futures bets are wagers placed on outcomes near the end of the season: which team will win the championship, who will win the MVP (Most Valuable Player Award), etc. Because only a handful of players or teams are likely to win honors, NBA futures are sometimes difficult to predict.
NBA Betting: Expert Strategies and Tips
Even if you're a basketball expert, these two simple tips can give you an edge when placing NBA bets online. Keep in mind, however, that there's no sure way to win – even sharps lose.
1. Energy Levels
Many bettors fall into the trap of seeing teams as unchanging machines. When you consider the impressive runs by the LA Lakers, Chicago Bulls, and Boston Celtics years ago, you can see why. However, as the NBA season lasts nearly six months, teams' dipping energy levels can affect results. Therefore, predicting which team is more tired could give you a strategic advantage.
So, how do you find out which team could be more worn out? Our experts recommend finding the answers to three questions: has the team traveled long distances recently? Are certain players recovering from injuries? How intense were their previous games? Of course, an exhausted team can still beat a well-rested team, but sportsbooks could have overestimated the odds. So, remember to check the spreads to see if you could get more favorable odds on your bets.
2. Analyze the Lineup Regularly
Many NBA teams rely heavily on a few talented players to carry the rest. Therefore, if these players are missing, the teams' chances of winning are going to suffer. Also, keep in mind that even well-distributed teams could start a weak link. Once you know who will play, check back at previous results achieved with the same lineup to help you make correct predictions.
Live Betting and the NBA
The end-to-end gameplay of NBA matchups lends itself well to in-game bets, as scores change every couple of seconds. Some examples of popular live bets you can make during an NBA game:
Outright winner
Spreads
Odd or even game totals
Halftime winner
Score competitions between players
Frequently Asked Questions
How can I bet on an NBA basketball game online?

You can bet on multiple NBA basketball games online. We recommend signing up with an online sportsbook featured on this site because we only promote sites that offer you safe, high-quality service. Once you've opened your sports betting account, you can make various bets on upcoming matchups. These include moneyline, parlay, future bets, and many more.

Are online sportsbooks safe?

Not all online sportsbooks are safe. For this reason, our experts review each betting site to make sure it's legal, safe, secure, and gives you competitive spreads. So, if you want extra peace of mind when placing bets online, sign up with one of the many trustworthy sportsbooks on this page. What's more, you can get a generous welcome bonus when you open your new account using our links.

Is it legal to bet on the NBA online in the US?

In most US states, you can use online sportsbooks to bet on the NBA. Online sports betting is available in 11 states: Colorado, Illinois, Indiana, Iowa, Michigan, Nevada, New Jersey, Pennsylvania, Oregon, Tennessee, Virginia, and West Virginia. You can wager on NBA games via state-regulated or licensed online sportsbooks. Also, many states are in the process of passing laws to allow online sports betting..

Where can I bet on the NBA using my smartphone?

Most of the best online sportsbooks let you place bets using your smartphone. In some cases, you may have to download an app. However, other sites allow you to wager without downloading an application. Simply open your preferred browser using your iOS or Android device to bet on NBA games today. Make sure you never miss out on bets by only registering with mobile-friendly online betting sites. Read our in-depth online sportsbook reviews to find this out and other helpful insights before signing up.

What are the best NBA bets to make?

The best bets you can make on the NBA are always the ones you can afford to lose. Doing this keeps your gambling what it should be: fun. Online sites give you various betting options and even let you make combined bets. Some bettors prefer to keep it simple by only betting on results. However, others enjoy mixing up their betting strategy by placing various types of bets. We suggest making small wagers on different betting options to help you find your favorite. Again, always gamble responsibly.

What is a sports betting sharp?

A sports betting sharp is a sports gambler that uses stats, vast sporting knowledge, and other factors to win bets more often than a regular bettor. There are only a few famous sharps, such as Billy Waters, Tony Bloom, and Steve Fezzik. The majority prefer to keep a low profile. However, even though sharps are more successful than the average bettor, they still lose.