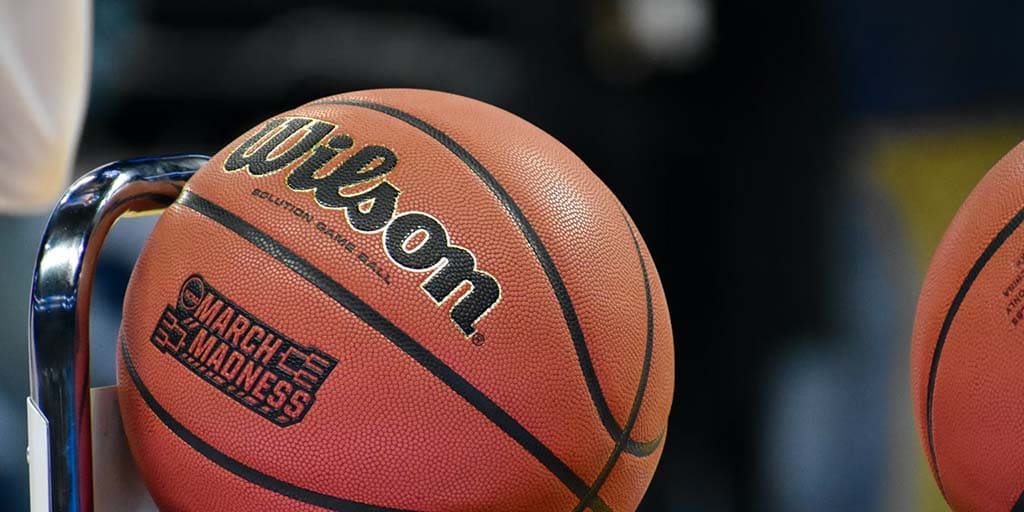 The NCAA Men's Division I Basketball Tournament (famously known as March Madness) is one of the most popular events in the sporting calendar – second only to the NFL Super Bowl in terms of betting volume. This prestigious three-week tourney gives sports bettors 67 games to wager on.
2024 NCAA Men's National Champion
2024 NCAA Women's National Champion
2023 March Madness Dates
Selection Sunday: Sunday, March 12
First Four: March 14-15
First round: March 16-17
Second round: March 18-19
Sweet 16: March 23-24
Elite Eight: March 25-26
Final Four: April 1
NCAA championship game: April 3
March Madness Live Betting
Top online sportsbooks offer a range of live betting options for March Madness games. These wagering options let you get a feel for a game and lock in odds that change throughout the matchup.
In-game bets let you hedge your initial wagers if a game starts to play out differently from how you were expecting.
Popular Live Wagering Options
Moneyline
Totals for first of second half
Individual prop bets
March Madness Prop Bets
Prop bets are wagering options that are separate from what happens concerning the spread, total, or moneyline winner of a game. Usually, you can place prop bets on individual players – these include how many points, rebounds, assists, etc., a player will achieve during a game.
Be aware that this type of wagering is not permitted in certain states. Other prop bets include how many assists a team will pull off during a game or the number of successful shots from outside the arc, for example.
NCAA Division I Men's Basketball Tournament Betting History
Oregon won the first-ever NCAA Division I Men's Basketball Tournament by beating Ohio State University 46–33 on March 27, 1939. For the first 12 years, only eight teams participated in the event.
However, the number of competing teams steadily increased until the NCAA released a 65-team tournament format in 2001. This new structure was a hit amongst fans and bettors alike.
In 2005, the amateur basketball tourney became the second most popular sporting event for gambling (second only to the Super Bowl).
Six years later in 2011, the NCAA allowed a total of 68 teams to qualify for the "big dance." As the tourney grew in size, so did the level of betting interest.
View the latest odds for all individual NCAA Division I games.
Frequently Asked Questions
What is the tournament format of March Madness?

After four "play-in" games - known as the First Four - March Madness breaks into four regions of 16 teams. The winning teams from those regions make it to the Final Four to decide which teams will face off in the final Championship Game.
Which team won March Madness in 2023?

UConn (#4 seed) won its fifth national championship in 2023 after beating San Diego State 76-59. Forward Adama Sanogo and guard Jordan Hawkins contributed to the Huskies win by earning an average margin of 20 ppg.
Who's the favorite to win NCAA March Madness 2024?

Duke opened as the bookmakers favorite at odds of +1100.