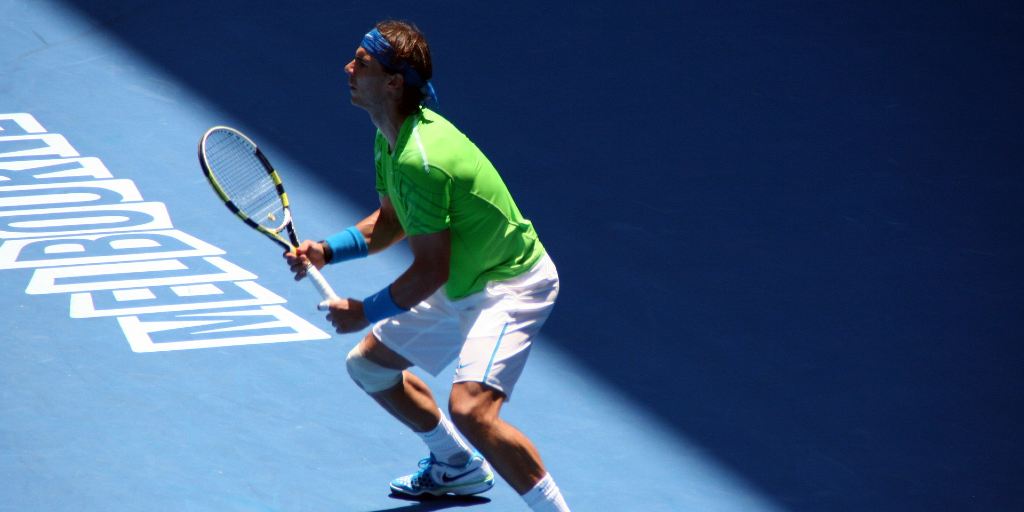 Rafa Nadal proved that he was still the 'King of Clay' by knocking out Novak Djokovic in the quarterfinals of the Roland Garros on Tuesday. After winning the enthralling four-set match, Vegas oddsmakers made Nadal the new French Open favorite.
The Spaniard will now face Alexander Zverev after the German secured a four-set win over Carlos Alcaraz.
Get the latest odds for Nadal vs. Zverev and betting insights for the French Open.
Nadal Still King
Top tennis betting sites had Nadal as a +185 underdog entering the match against the world number one. Despite Nadal having a 19-8 record against Djokovic on clay courts, the Vegas oddsmakers' estimations didn't raise many eyebrows due to the Spaniard's recent injury woes and form.
Additionally, as this was Nadal's second consecutive four-hour-plus match after his five-set win against Felix Auger-Aliassime in the fourth round, online sportsbooks thought he wouldn't have enough left in the tank to beat Djokovic.
The tennis legend has shown that he is a different beast on this playing surface.
However, Nadal stunned the Serbian and the world with an incredible work rate and defense. He forced last year's Roland Garros winner to commit numerous errors to win the game 6-2, 4-6, 6-2, 7-6 (7-4) and set up a semifinal showdown with No. 3 Alexander Zverev.
The skilled German dispatched wonderkid Carlos Alcaraz against the odds across four sets in his quarterfinal.
Although he will be no push-over, Nadal would have been happy to see Zverev progress, as Alcaraz recently got the better of Nadal on his way to the Madrid Masters title.
The German is ten years younger and has only beaten the Spaniard three times in nine meetings – Nadal won all five meetings between 2016-2018 before losing three and then coming out on top in the last matchup on clay in Rome (ATP Masters 1000 event) in 2021.
The tennis legend has shown that he is a different beast on this playing surface. Zverev doesn't need reminding: in the five meetings between the two on clay, Nadal has been the victor four times.
As Djokovic and Alcaraz have been knocked out of the tournament, Nadal will be confident of getting past Zverev.
It's hard to argue against Nadal not winning the French Open for the 14th time. Yet, there is a case nonetheless: his injuries.
In the loss against Taylor Fritz in the finals of Indian Wells, his rib issue seemed to be the defining factor. Also, the Spaniard's foot injury impeded his performance in the three three-set loss to Denis Shapovalov in round 16 of the Italian Open in early May.
So although he looked in great shape on Tuesday, an awkward twist or fall could turn him into a different opponent in the semifinals.
View the latest odds for upcoming matches at the French Open.