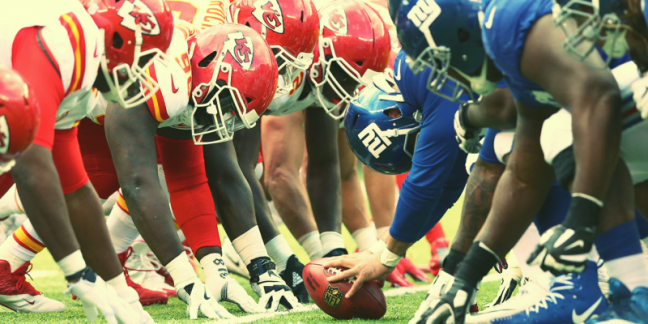 New sports betting bill aims to tempt the Kansas City Chiefs to relocate to the Sunflower State.
The Kansas Senate approved a sports betting bill in the early hours of Friday morning. The senate gave bill 21-13 the green light just a few hours after the House approved the proposal 73-49.
However, before Kansas can launch a legal online and retail sports betting industry, Gov. Laura Kelly (Democratic Party) has to sign it into law. If she does, residents of the Sunflower State will soon be able to use state-regulated mobile betting apps, websites, or casinos to place sports wagers.
---
Kansas Sports Betting Bill: Key Points
Bill 21-13 will legalize retail and online sports betting in Kansas
State casinos will be allowed to partner with a maximum of three online sports betting operators
The bill aims to attract professional teams to relocate to the state
---
Governer Expected to Approve
Now that the Senate has approved the proposal, many expect the governor to complete the process to legalize sports betting in the Sunflower State. If signed into law, Kansas will become the 34th state with legalized sports betting.
According to the bill, state casinos will be able to partner with up to three online sports betting operators. Also, Kansas Native American Tribes will be able to amend their gaming compacts to allow retail or online sports betting at their establishments.
Casinos will also be allowed to provide sports betting kiosks at 50 locations – including professional sports franchises.
Therefore, the Kansas Speedway and Sporting Kansas City could soon offer wagering services on their premises.
---
Sports Betting in Kansas
Kansas will impose a 10% on all bets, regardless of whether they are placed online or in person. Yet free play and promotional money deals will be tax-exempt.
The Kansas Lottery has estimated that a regulated industry could generate over $10 million by 2025 – 80% of which will be added to a special fund that would be used to lure professional sports teams to relocate to the state – such as the Kansas City Chiefs.
…this new regulated industry could generate over $10 million by 2025…
The Senate-approved bill stipulates that sports betting platforms can launch as soon as possible and that rules and regulations must be approved by January 1, 2023. Many expect that Kansans will be able to use state-regulated online sports betting platforms to place bets in late 2022 or early 2023.
As the state doesn't prohibit residents from placing bets at offshore online sportsbooks, many bettors have been using BetUS and Bovada to wager on sports. For this reason, lawmakers have brought forward this bill to prevent revenue from leaving the state.
---
Sports Betting Regulator
The Kansas Racing and Gaming Commission will be in charge of overseeing sports betting within state lines.
Bettors will be allowed to wager on professional events, collegiate events, motor races, and any special athletic event deemed appropriate by the commission. However, the Senate ruled against betting on Dog racing.
Also, a single facility in Sedgwick County will be allowed to install a maximum of 1,000 historical horse racing machines. Also known as "instant racing," these machines look like slot machines. Yet, instead of randomizing results by using RNG (Random Number Generator), they determine outcomes using stats from previously run horse races.
---
View this betting laws tracker to learn about legislation in your state.
---