Las Vegas Now Masked as First Full Month of Re-opened Business Nears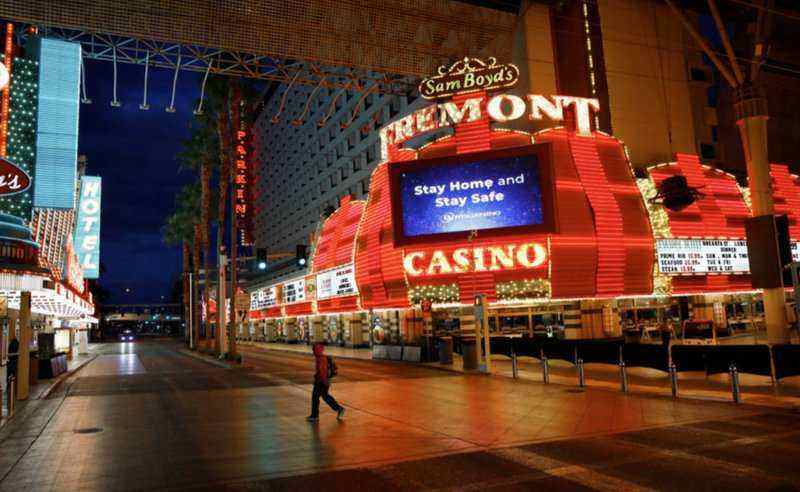 Vegas is back open but a sudden spike in COVID-19 cases across the state of Nevada has led Governor Steve Sisolak to order all residents and tourists to wear face coverings in public places and inside private businesses from midnight last Thursday 25 June.
Earlier that day the Wynn Las Vegas became the first Vegas Hotel to reopen an 'all you can eat' buffet. Despite being able to trade for well over three weeks following a two month shutdown, this was seen as a big step forwards.
Nevada Gov. Steve Sisolak ordered face masks to be worn by everyone in public, including gamblers inside Las Vegas Strip casinos https://t.co/gnctWI5S6x

— The Wall Street Journal (@WSJ) June 25, 2020
Poker Room Doom
By Sunday local temperatures had reached 110F but apart from the scorching heat nothing else in Vegas feels the same as it once did. For example, if you are a poker fan you'll be dismayed to learn only a handful the city's 30+ poker rooms have re-opened – yes that means five, as in five fingers – and the rumour mill suggests some will remain closed until 2022.
As it stands those operating do not currently feature tournaments and the exclusive cash-game tables are limited to just five well-spaced-out players. So few would have much interest in playing poker in Las Vegas now, particularly as covered faces make 'tell reading' all the more difficult.
Remember when the Mayor of Las Vegas offered to reopen the city as a "control group"?

Yeah, that's going about as expected. https://t.co/PTQiMosPVW

— The Hoarse Whisperer (@HoarseWisperer) June 20, 2020
Social Distancing
Elsewhere in Vegas' casinos its apparent gaming tables are spaced farther apart than pre Covid-19 times and copious amounts of hand sanitizer is now available at numerous designated 'wash stations'.
In most Las Vegas casinos every other slot machine is out of action in order to observe social distancing rules but at the gaming tables signs advise a three (Blackjack), four (roulette) or six (craps) player max rule.
Las Vegas Strip Reopens
At present the closed casinos outnumber the open ones but that will change by July 4 when it's believed 21 of the 35 resorts on the Strip will be back open for business. Among those re-opening their doors this coming week are the Aria, Mandalay Bay and Delano who all say they will be open on Wednesday 1 July.