Top Six Picks from the 2021 NFL Draft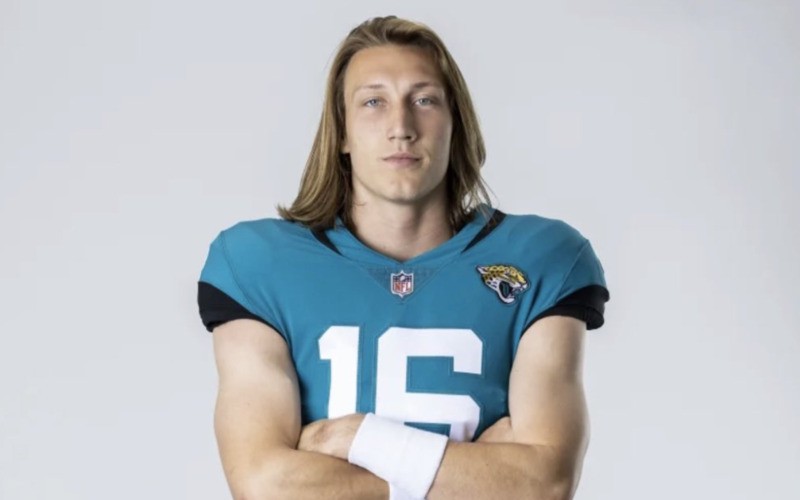 Trevor Lawrence
The 2021 NFL Draft has been concluded (having been held in Cleveland, Ohio, from April 29 to May 1, 2021), so here's a look at the top six picks and the hopes and expectations they will bring to their respective new teams.
View: Super Bowl Winner Odds
---
1. Trevor Lawrence (Jacksonville Jaguars)
To no great surprise, the Jaguars selected Clemson Tigers' quarterback Trevor Lawrence as the No. 1 pick. It was a no-brainer. Over three seasons with Clemson, Lawrence won a national championship as a freshman and went on to lead the Tigers to two more playoff appearances.
Lawrence was 34-2 as a starter for Clemson. By contrast, the Jaguars were 1-15 last season (it's almost impossible for them to perform not to improve on that). He threw for 10,098 yards and 90 touchdowns with only 17 interceptions during his time with the Tigers.
Lawrence is regarded as a generational talent and as the best QB prospect since Andrew Luck. The expectation is that Lawrence possesses the skill-set to resolve the longstanding struggles of the Jacksonville offense. He is seen as the complete package, with excellent mobility, decision-making and, of course, a great arm with the ability to release the ball quickly and accurately.
Jacksonville Jaguars Odds
The Jacksonville Jaguars are on offer at +10000 with the sportsbook Bovada to win Super Bowl LVI and +5000 to win the AFC.
---
2. Zach Wilson (New York Jets)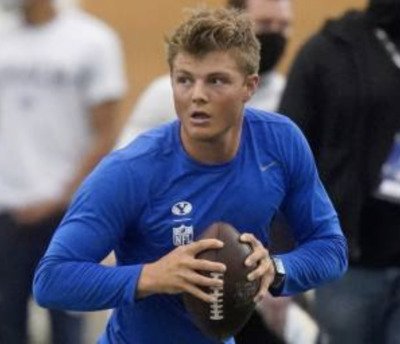 The No. 2 pick was Zach Wilson, a quarterback from BYU Cougars who was selected by the New York Jets.
Wilson is seen as a great thrower, a strong and accurate arm and lightning quick release. He's an intelligent player who is able to quickly process the game.
There are questions over Wilson's ability to hit the ground running in the NFL, having been dominant against weak opposition in 2020. There's a feeling in some quarters that the best option would be for the Jets to bring in a veteran QB to guide Wilson.
The Jets were 2-14 last season, but they look to have made some astute draft moves for the future by bringing in the likes of Wilson, USC guard Alijah Vera-Tucker, Ole Miss wide receiver Elijah Moore and UNC running back Michael Carter.
New York Jets Odds
The New York Jets are available at +8000 with Bovada to win Super Bowl LVI and +5000 to win the AFC.
---
Trey Lance (San Francisco 49ers)
It was another quarterback for No. 3 pick, with the San Francisco 49ers choosing Trey Lance of North Dakota State. The 20-year-old Lance comes to the NFL with little experience, having only made 17 starts at FCS level and just one in 2020.
In 2019 he received the Walter Payton Award and Jerry Rice Award as North Dakota went on to win the NCAA Division I Football Championship.
There is clearly tremendous upside with Lance, a QB with quick feet and a powerful arm, but it comes with a level of risk too with him having played so little football against decent competition. Lance and the 49ers (who went 6-10 last season), could both benefit from him having a season as back-up to Jimmy Garoppolo.
San Francisco 49ers Odds
The San Francisco 49ers are one of the favorites to win Super Bowl LVI and can be backed at odds of +1200 with Bovada and +550 to win the NFC.
---
Kyle Pitts (Atlanta Falcons)
No. 4 pick was Kyle Pitts, a tight end (making him the highest drafted tight end in NFL history) who moved to the Atlanta Falcons from the Florida Gators.
During the 2020 season with the Gators, which was curtailed by the COVID-19 pandemic, Pitts scored 12 touchdowns in eight games, while gaining 770 yards on 43 receptions.
At 6-foot-6, 245 pounds and having been reported to complete a 40-yard dash in 4.44 seconds, Pitts provides the Falcons' offense with a variety of options. He can play out wide, in the slot or in line as a tight end.
Atlanta Falcons Odds
You can wager on the Atlanta Falcons, who were 4-12 last season, to win Super Bowl LVI at +5000 with Bovada and they are +2800 to win the NFC.
---
Ja'Marr Chase (Cincinnati Bengals)
Ja'Marr Chase was the No.5 pick in the NFL Draft. He is a wide receiver who went to the Cincinnati Bengals from the LSU Tigers.
Chase opted out of the 2020 season with the Tigers to concentrate on his professional career, but as a sophomore in 2019 he led the Football Bowl Subdivision (FBS) in receiving yards with 1,780 yards on 84 catches (21.2 average) and 20 receiving touchdowns.
At the end of the regular season he won the Fred Biletnikoff Award as the country's best receiver and was also unanimously named to the 2019 College Football All-American Team.
Chase's pick will see him reunited with the Bengals' second-year quarterback, Joe Burrow, with the pair having led LSU to an undefeated season and national championship in 2019.
Cincinnati Bengals Odds
Bovada NFL's odds for the Cincinnati Bengals, who went 4-11-1 last season, to win Super Bowl LVI are +10000 and they are +5500 to win the AFC.
---
Jaylen Waddle (Miami Dolphins)
Jaylen Waddle is a wide receiver who was the No. 6 pick in the NFL Draft. He moved to the Miami Dolphins from Alabama Crimson Tide.
Waddle has elite speed and, despite not being tested because of a fractured ankle, he is believed to be the fastest player in the draft. The move to Miami will also see Waddle reunited with QB Tua Tagovailoa, with the duo having combined for a very productive 48 catches, 798 yards and seven scores at Alabama in 2018-19.
There's definitely room for improvement in certain aspects of Waddle's game, but there's also enormous potential upside.
Miami Dolphins Odds
The Miami Dolphins, who went 10-6 last year, are +3000 with Bovada to win Super Bowl LVI and +1600 to win the AFC.
View: NFL Futures Odds
---
* NFL odds correct at the time of writing. All betting odds subject to change.