Kyrie Irving COVID-19 Vaccine Stance an Unwanted Distraction for Brooklyn Nets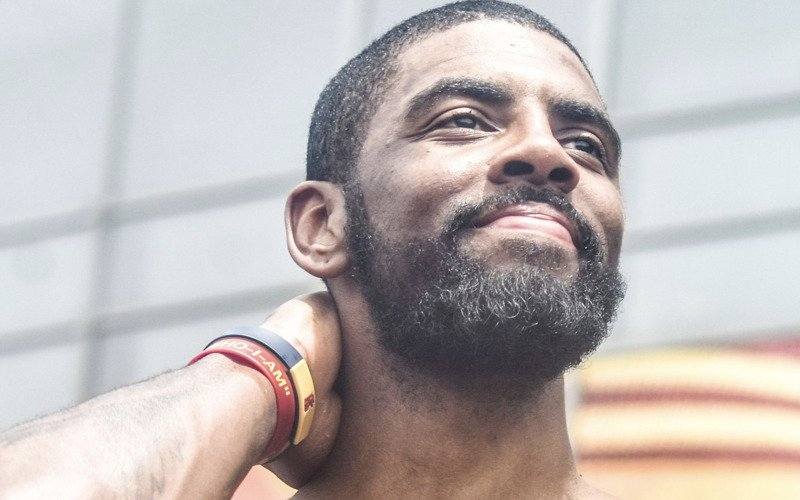 The Brooklyn Nets might be favorites at +250 with Bovada Sportsbook to win the 2022 NBA championship, but they've had their preparation for the NBA regular season complicated by the uncertainty around their seven-time All Star point guard Kyrie Irving's refusal to get a COVID-19 vaccine shot.
As things stand, it looks as though Irving could be ruled out of home games for the Nets until further notice, as New York City's vaccine mandate requires a person to have proof of at least one COVID-19 vaccine shot to enter indoor gyms.
Irving did return to practice with the Nets on last Sunday, after it was decided that it was acceptable for him to practice at the team's facility moving forward, as it is a private workplace. However, that still rules him out of playing games at the Barclays Center, as that is a public space.
In theory, Brooklyn could still select Irving for their road games. The problem there is that any straight run of games for the Nets at the Barclays Center would see Irving being absent from game settings. It just doesn't seem a viable option from a team perspective.
---
Bet on NFL: NBA Odds // NBA Futures
---
Serious loss of earnings
It should also be noted that, in addition to New York, San Francisco and Los Angeles also have COVID-19 mandates that could potentially rule Irving out of road games with the New York Knicks, Golden State Warriors, Los Angeles Clippers and Los Angeles Lakers too.
Although the mandates in all three cities don't currently apply to "non-resident performers", meaning that players from visiting teams are exempt, it would certainly be controversial were the Nets to select Irving for such a game.
Irving's refusal to get a vaccine shot could also prove to be expensive for him financially, with lack of availability falling under the "reasonable cause" clause. That would see Irving losing in the region of $380,000 per game. Irving is very well rewarded of course, but that's still a hefty chunk going from his paycheck.
---
Irving defends his decision
Irving has spoken out on Twitter "I am doing what's best for me. I know the consequences here and if it means that I'm judged and demonised for that, that's just what it is."
He added, "That's the role I play, but I never wanted to give up my passion, my love, my dream just over this mandate."
When commenting in his loss of earnings he said "So what? It's not about the money. It's not always about the money. It's about choosing what's best for you. You think I really want to lose money?"
As for the Nets, well Brooklyn has a very strong roster of course, but any team would miss a player of Irving's qualities. Time will tell how this plays out, but a rapid resolution of the situation would be the best outcome for all concerned.
---
Image credit – Erik Drost, CC BY 2.0, via Wikimedia Commons
* NBA odds subject to change.