MJ's First Pair of Jordan 1's Most Expensive Sneakers Ever Sold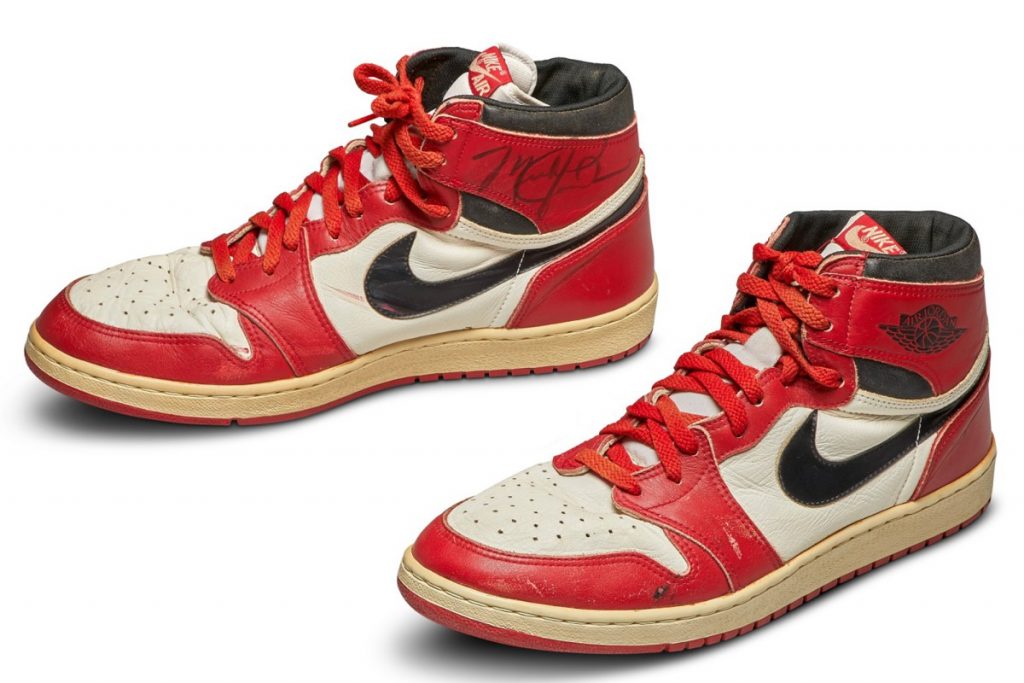 The sale of Michael Jordan's sneakers set a new record for the most expensive sneakers ever sold.
An autographed pair of Nike Air Jordan 1's worn by the basketball hall-of-famer in his NBA rookie season were sold on Sunday for a record $560,000 at an online auction hosted by Sotheby's.
In 2019 the same London auction house famed for selling art pieces worth tens of millions of dollars sold a pair of 1972 Nike sneakers known as the "Moon Shoe" for $437,500 in a dedicated auction. The winner of the auction was a Canadian entrepreneur looking to beef up his private collection. There were only 12 pairs of the Moon shoe manufactured (in fact they were made by Nike co-founder Bill Bowerman).
Most expensive sports memorabilia ever sold
Babe Ruth 1920 Jersey sold for $4.415 Million – Baseball legend Babe Ruth hit the first home-run at the newly built Yankee stadium against The Boston Red Sox (Ruth's former team, and arch-rivals of the Yankees).
James Naismith's 1891 Rules of Basketball sold for $4.3 Million – THE creator of basketball, James Naismith penned the thirteen rules of basketball in 1891 at the International YMCA Training School in Springfield, MA. He devised the game to keep his students in shape during winter, without much injury risk.
Honus Wagner 1909 Baseball Card sold for $3.12 Million
Mark McGwire's 70th Home Run Ball sold for $3 Million – In just one season for the St. Louis Cardinals, Mark McGwire set a record with 70 home runs in a single season. His record was subsequently beaten when Barry Bonds (San Francisco Giants ) recorded 73 runs in the 2001 season.
Paul Henderson 1972 Hockey Jersey sold for $1.275 Million – Canadian hockey player Paul Henderson's jersey was worn in the first ever Summit Series, where Canada claimed victory over the Soviet Union team. Representing the Toronto Maple Leafs, Henderson made the winning play with 34 seconds left on the clock. Canada won 7 out of the 8 game series, and Henderson became a national hero.