Shohei Ohtani Clear Favorite for MLB American League MVP Award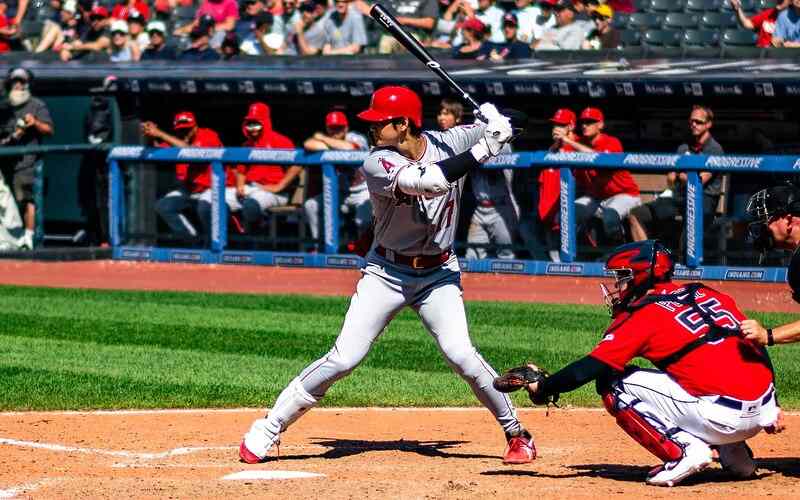 Shohei "Shotime" Ohtani
Although the 2021 MLB regular baseball season is still a few weeks from its conclusion, the likelihood is that Shohei "Shotime" Ohtani is already all but assured of winning the MLB American League MVP award.
Ohtani is a very strong favorite at odds of –5000 with the US offshore sportsbook Bovada after what has already been an extraordinary season for the 27-year-old Japanese pitcher (right-handed), designated hitter (left-handed) and outfielder for the Los Angeles Angels.
---
American League MVP Odds
For the record, the other leading contenders with Bovada to be the American league MVP are:
Shohei Ohtani-5000
Vladimir Guerrero Jr. +1500
Marcus Semien +6600
Matt Olson +6600
Rafael Devers +6600
---
From Rookie to MVP
Ohtani, who won the 2018 American League Rookie of the Year Award, has simply had a sensational season as both a slugger and a pitcher for the Angels, proving beyond any doubt that it is possible to play both ways over the duration of a season.
The Designated Hitter currently leads the major leagues in home runs with 43, which is three more than his closest rival (Salvador Perez). He also has an RBI (Runs Batted In) of 93, which puts him Tied-6th, 22 Stolen Bases (also Tied-6th) and an OPS (the sum of his on-base percentage and slugging percentage) of .977, which puts him 4th overall.
As a pitcher, he's had 135 Strike Outs, a WHIP (Walks Plus Hits Per Inning) of 1.07 and an ERA (Earned Run Average) of 2.97. Ohtani had a particularly awesome couple of months in June and July this year.
---
In June he hit .309/.423/.889 with 13 home runs and a 1.312 OPS as a hitter and earned two wins as a pitcher.
In July he produced nine home runs, 19 RBIs, 16 walks and a .282/.396/.671 slash line in 23 games at the plate, and a 1.35 ERA with 17 strikeouts and one walk in 20 innings.
Such has been Ohtani's impact as both a designated hitter and a pitcher this season, that on July 4, he made history by becoming the first player to be selected as an All-Star as both a position player and a pitcher.
---
National League MVP Odds
The MLB betting odds for the National League MVP is a little more competitive, although Fernando Tatis Jr. is a warm favorite at –275 ahead of Max Muncy.
Fernando Tatis Jr. –275
Max Muncy +600
Bryce Harper +800
Freddie Freeman +900
Trea Turner +1200
---
* MLB betting odds correct at the time of article publication. All odds are subject to change.
Image credit – Erik Drost, CC BY 2.0, via Wikimedia Commons