Europe Set to be Strong in Breeders Cup 2020 Following a Washout in Paris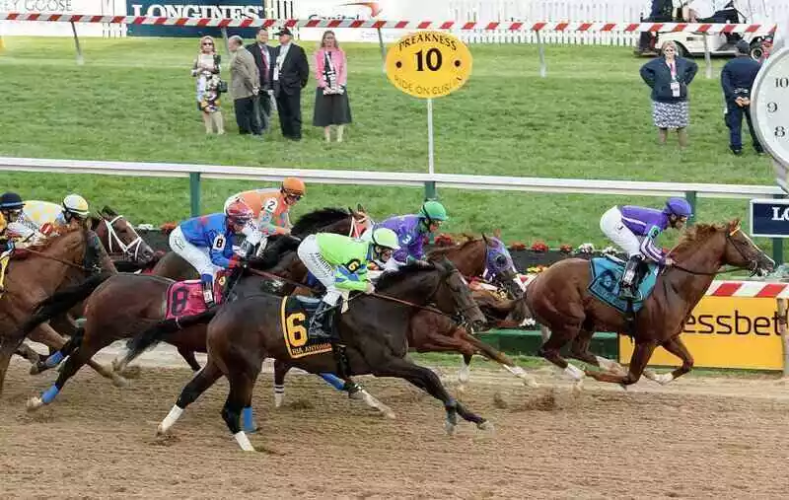 The world of sport may have been in a state of disarray meaning, in horse racing, unthinkably the Belmont took place before the Kentucky Derby. But the 37th Breeders Cup meeting will take place as originally scheduled on November 6 and 7 at Keeneland in Lexington, Kentucky.
Amazingly this will be just the second time Keeneland has hosted this world championship event, 2015 being the last time. Keep on scrolling to find out where our European racing expert is putting his hard earned cash.
---
Breeders Cup 2020 best bets from the visiting European-based horses…
What's remarkable about the Breeder's Cup is the disproportionate success of European trained horses. Whilst the home trained runners have won 272 Breeder's Cup races, horses visiting from Ireland and Great Britain have collected 54 titles. Additionally the French have taken 7 Breeder's Cup races which is one more than Canada.
An approximate one compared to five win ratio may not set the pulse racing but the number of horses competing in Breeders Cup races from Europe is miniscule in comparison to the home defence.
And the bad news for those punters who will be supporting horses trained in the USA by Wayne Lucas, Todd Pletcher, Bob Baffert, Chad Brown and William Mott, the history books show us that European trained horses perform better at Breeders Cup meetings held on the east coast than the west coast. The dramatic change in climate is probably the chief contributor to this statement of fact.
---
Non-starters in France
Europe's end of season showpiece event, France' Prix de l'Arc de Triomphe, took place in Paris last weekend and in bizarre circumstances some horses which did not take part in the contest have now enhanced their chances of coming to Keeneland and plundering some of the huge prize-money.
A horse feed provider announced its foodstuff had become contaminated with Zilpaterol, which is unlicensed in Europe but is used in the US and elsewhere to promote weight gain, usually in cattle.
Leading Irish trainer Aidan O'Brien was forced to withdraw all his runners for the Arc weekend including Mogul, Japan, Sovereign and Serpentine from the mile-and-a-half contest. Furthermore his two training sons, Joseph and Donnacha, were forced to follow suit.
---
Breeders Cup Tips for 2020
We Fancy Some Blue
The result of Aidan O'Brien's horses missing the Arc de Triomphe means a numerically and quality-wise stronger group of Irish challengers than ever before.
Picking one horse amongst those that swerved Paris and should now head straight to Keeneland – the Donnacha O'Brien trained Fancy Blue looks like one to take very seriously.
Bank on Battash
But the best of the European challengers has to be the top sprinter Battash who is another horse who skipped the showpiece French meeting due to a soft turf course in a Group 1 sprint.
A complete speed freak who is unbeaten in all three starts in 2020, he's the fastest sprinter the British have seen in over ten years. In the same colours as Dayjur, who famously finished second in the 1990 Breeders Cup Sprint after jumping a shadow in the closing stages, he might just be a better horse and took his five-furlong course record at York last year.
Most definitely the one horse to look out for amongst the visiting contingent when making your Breeders Cup 2020 picks. He is available to back at Breeders Cup odds of +200 with Bovada to win the Breeders Cup Sprint.