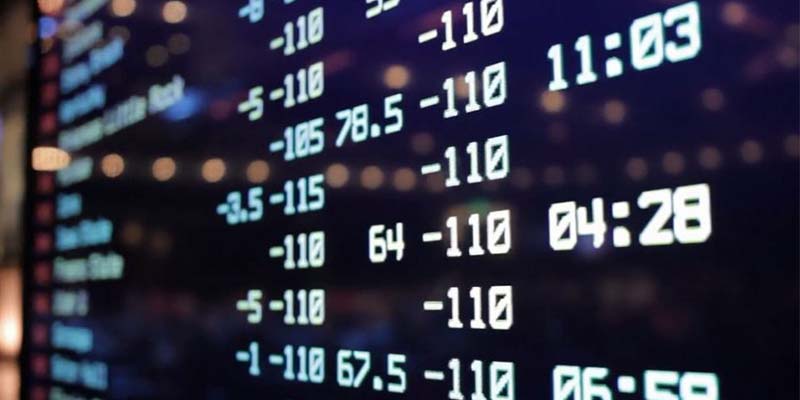 Parlays and teasers tie various wagers into a single bet. These bundles of bets can give secure you very high returns from small stakes, as all your predictions must come true for you to win.
We run through everything you'll need to know when building your parlays and teaser bets in this betting guide.
What Are Parlay Bets?
A parlay is a bundle of bets that connects the outcomes of multiple sports events into a single bet. To win a parlay, all your predictions must come true. You can make a parlay that includes 2 or more selections up to multiples of 10 or more, but some sportsbooks will limit the number of bets in a single parlay.
You can combine multiple different types of wagers into a single parlay, with bets against the moneyline, over/under, or prop bets included in one stake. However, you will not be allowed to parlay with a moneyline and the spread of a single game in one bet, because these results are directly linked this would essentially be making two bets on the same outcome.
Most sportsbooks will allow you to place bets on cross-sport parlays, so for instance an NBA game result paired up with an NFL bet and a Soccer bet. However, some sportsbooks won't allow this, so make sure the sportsbook you sign-up for allows these kinds of bets if you enjoy betting on multiple types of events. Some sportsbooks will even give you increased odds, or odds boosts for placing parlays, so look out for these offers at certain sportsbooks if you are interested in getting some extra value on your parlays.
Parlay Payouts
Sportsbooks will all offer slightly different odds on parlays, with some being more lucrative than others, so it's worth signing up to a few different sites/apps in order to shop around if you want to place parlays.
Example of an 8 team money line parlay

| Bet Amount | $100 |
| --- | --- |
| Team #1 Money Line | -105 |
| Team #2 Money Line | -105 |
| Team #3 Money Line | +120 |
| Team #4 Money Line | -115 |
| Team #5 Money Line | -110 |
| Team #6 Money Line | -110 |
| Team #7 Money Line | -130 |
| Team #8 Money Line | -100 |
| Parlay Payout | $23,151.87 |
Are Pushes Allowed In Parlay Bets?
In the event of a push or a tie in one or more of your predictions, it can all depend on the sportsbook you choose as to how it will affect your parlay.
In most cases, your push will be deemed as a loss and you will surrender your wager, even if all your other outcomes are correct.
Some sportsbooks offer a moneyback guarantee if you have a push as one of your results, this would mean a return of your original stake.
Finally, some sportsbooks will allow any pushes to be removed as a leg of your parlay, and you will collect an adjusted payout.
You will usually need to trawl through the sportsbook's terms and conditions to work out what they will do in the event of a push, but it can be a worthwhile investment of your time.
What Are Teaser Bets?
Teasers are a version of a parlay bet that can only comprise of bets made against the spread or on totals. Teasers allow you to adjust the spreads set by the sportsbooks, so you can either tease the spread of your game to give you a better chance of winning or make things tougher and get vastly increased odds.
What are Monster Teasers?
Monster teasers sometimes referred to as Sweetheart teasers are a special type of teaser bet that sees the point spread changed by a considerably larger margin than a regular teaser. These bets whilst are much easier to win because of the odds being increased in your favor offer smaller payouts you will always risk more than you will get back in a classic 3 team sweetheart/monster teaser.
The way these kinds of teasers work is typically the point spread will be moved in your favor by ten points. You'll find odds of around -110 up to -150 on some sportsbooks. The bets are usually made up of a three-team pick, but sometimes you can include more games and you may even find some monster teasers that give you more than a ten-point tease option.
Whilst these kinds of teasers can be quite alluring as your odds are greatly increased, they are still a multi-selection bet over multiple games, that even if they do all come true, you don't stand to win a huge return.
Should You Bet On Parlays?
These can be some really fun bets, especially if you are going to enjoy a weekend watching some of your favorite sports and want a little potential at winning the big time. In general, though, the sharps of the betting world consider these kinds of bets to be for suckers, with plenty of people piling on cash with long odds that will nearly always not offer a positive expected value (+EV) proposition.
Our advice if you are going to place these bets, is to do your research, place bets on some safe outcomes that will likely allow you to build up a nice multiplication of odds without a huge risk. Also make sure to shop around for a sportsbook that gives you a lot of freedom when it comes to making these bets, including allowing payouts with a push as one of the legs.
Frequently Asked Questions
Where can I place parlay bets?

These kinds of combination wagers can be made on almost all sportsbooks these days, however, some offer slightly more beneficial features to other sites, so be sure to check out our sportsbook guide and choose one that's right for you.

We also recommend signing up to a few different sites as each sportsbook will offer you different odds on parlays and teasers, so it's worth hunting for the best deals.

Some sportsbooks will even offer you odds boosters on parlays and teasers, with added value, so keep your eyes peeled for those too.

How do I work out what odds I will get in a parlay or teaser bet?

We have a detailed betting guide that will help you understand odds if you're new to this whole thing, which is a great place to start.

When it comes to parlaying bets, you can search for parlay/teasers calculators online which will help you realize your potential winnings.

Can I bet on sports from my state?

Most states in the United States have no laws against you signing up for international sportsbooks and even in the rare case that they do, they are likely to have never prosecuted a resident for signing up and making bets.

If you want to check on the legality in your area right now, we have compiled a wealth of regulatory information in our USA legal sports betting page.