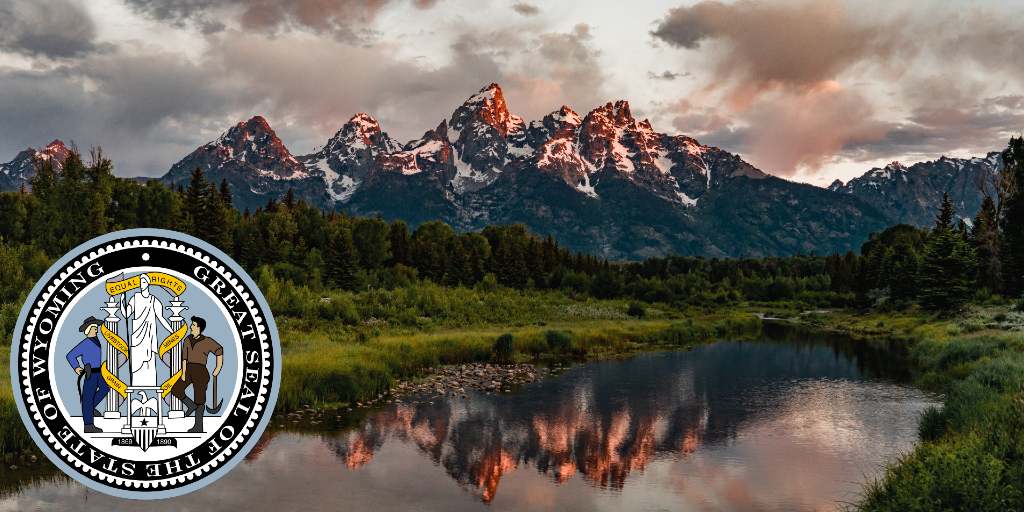 Wyoming launched its sports betting market in 2019 after Governor Mark Gordon signed House Bill 0133 into law.
Despite there being various state-approved online sportsbooks, there are no retail sportsbooks in The Cowboy State.
Find out more about sports betting laws and available operators in Wyoming.
Betting Conditons in Wyoming
The Wyoming Gaming Commission regulates and oversees all state-approved sports betting products as well as the licensing agreements.
The first two mobile apps, DraftKings and BetMGM launched on September 1, 2021.
All sports betting revenues are subject to a 10% tax rate.
Patrons and online bettors must at least 18 years old to place bets.
State law requires that regulators hand out at least five WY sports betting licenses. There is no established cap, though, leaving open the possibility of more.
---
Legal Sports Betting Options in Wyoming
Although there are three tribal brick-and-mortar casinos in Wyoming, they do not offer retail sports betting options. Instead, The Cowboy State has adopted an online-only sports betting model.
Casinos in Wyoming
Wind River Hotel and Casino
Shoshone Rose Casino
Little Wind Casino
State-Approved Sports Betting Apps in Wyoming
The Wyoming Gaming Commission worked under a set time frame to establish the rules before launching the Wyoming sports betting market on September 1, 2021. BetMGM, FanDuel, and DraftKings all participated in the rule-making process and now operate within state lines.
DraftKings Sportsbook
This leading sportsbook was the first app to go live in Wyoming. The WGC granted the app approval on launch day. This Boston-based company offers various wagering options for America's favorite sports and more niche markets, such as US politics betting.
BetMGM Sportsbook
The BetMGM Wyoming app – run by Entain and MGM – received got approval for launch the same day as DraftKings. Bettors registered with BetMGM can enjoy live streaming of games, plenty of betting options, and free bet offers.
FanDuel Sportsbook
As FanDuel was already operating in neighboring Colorado, it made perfect sense for it to expand operations into Wyoming. FanDuel has become one of the biggest sportsbooks in the US because of its easy-to-navigate platform, speed, and multiple betting options – including same-game parlays.
The Path to Wyoming Legalizing Sports Betting
March 2021 – House Bill 0133 passes in the Wyoming Senate with a vote of 24-5, with just some minor changes to the licensing process.
April 2021 – Sports betting becomes legal within the state when Governor Mark Gordon signs the HB 0133 into law.
June 2021 – The Wyoming Gaming Commission decides on the rules and regulations for sports betting within the state.
July 2021 – The licensing application process opens. Operators must be in business within 3 states already to apply.
September 2021 – The first two online sportsbooks launch, with DraftKings and BetMGM going live on Sept 1st.
Wyoming Sports Franchises
With Wyoming being the least populous state in America, it's unsurprising that there aren't any major professional sports teams within state lines. However, many Minor League sports teams play here, including the Cheyenne Grizzlies baseball team, Wyoming Knights football team, and the Yellowstone Quake hockey team.
Frequently Asked Questions
Is sports betting legal in Wyoming?

Yes, HB 0133 passed in April 2021, legalizing this form of gambling in The Cowboy State. The first online sportsbooks went online a few months later on September 1. Wyoming has online-only sports betting market, meaning that bettors can only place bets using online providers. DraftKings, BetMGM, FanDuel, and international sportsbooks. operate within the state.
Can I use my mobile to bet on sports in Wyoming?

Yes, currently there are three state-approved betting apps in Wyoming: DraftKings, BetMGM, and FanDuel. Also, international sportsbooks like Bovada and BetUS also accept wagers from bettors in Wyoming.
How old do I have to be to sports bet in Wyoming?

You must be at least 18 years of age to place bets online within state lines.
Can I still use websites like MyBookie and Bovada from within Wyoming?

Yes, you can access MyBookie, Bovada, and other international sportsbooks within state lines. They are not regulated by state laws and are not affected at all by any new regulations in place.