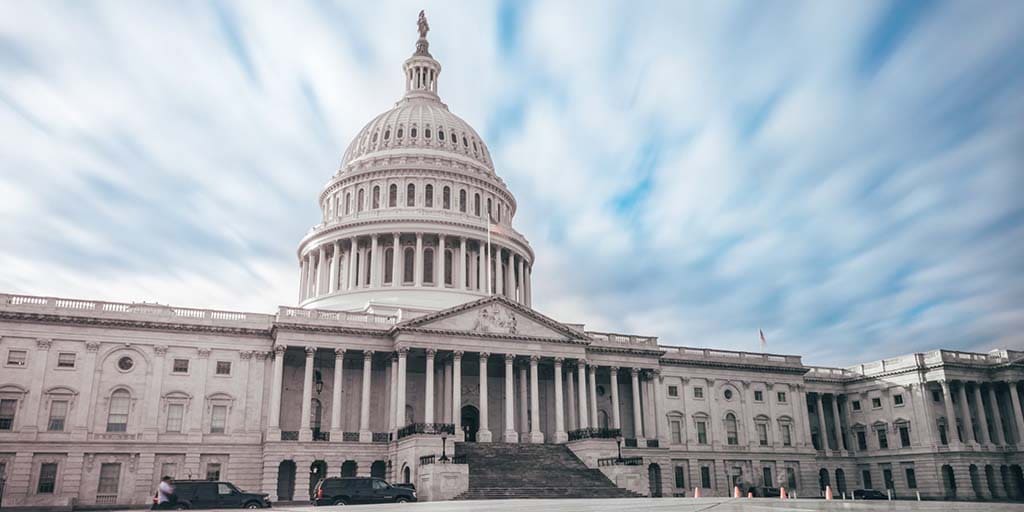 Betting on election results is becoming increasingly popular worldwide, with pundits and gamblers trying to interpret data, election odds, forecasting data, and voter sentiment to pick the next world leaders.
Here you can find all the latest politics betting odds and special prop bets covering:
US Election 2024 Betting
Next President election betting odds
Democratic and Republican candidate betting markets
Odds on who will be the next New York mayor
& more.
2024 US Presidential Election
As things stand, the favorite to be the next President of the USA in 2024 is Joe Biden (who recently stated that he will soon announce a 2024 election run), followed closely by Ron DeSantis and former President Donald Trump according to the latest odds. Betting on former president Donald Trump to regain the presidency is possible – with odds expected to fluctuate following his civil rape trial.
Other names which bookmakers are offering odds for at present (and it's worth noting that the market will change massively prior to the vote taking place), include Florida governor Ron DeSantis (who says that "only he can beat Joe Biden"), Michelle Obama, Pete Buttigieg, Beto O'Rourke, Alexandria Ocasio-Cortez, Andrew Yang, Elizabeth Warren, John Kasich, Stacey Abrams, and Ted Cruz.
US Presidential Election 2024 Odds
Betting on the Party Of Popular Vote
Party of Popular Vote Winner
2024 Democratic Candidate Betting
At present the decision as to who will be the Democratic candidate in 2024 is seen as a two-horse race by the sportsbooks, with Vice President Kamala Harris a marginal favorite ahead of President Joe Biden.
The other leading candidates at this stage are Elizabeth Warren, Stacey Abrams, Alexandria Ocasio-Cortez, Michelle Obama, Andrew Yang, Bernie Sanders, Andrew Cuomo and Pete Buttigieg.
Democratic Presidential Candidate
2024 Republican Candidate Betting
Former President Donald Trump is in the running to be the Republican Party nominee again in 2024, although it's a more congested field at this VERY early stage.
Other candidates who may well throw their hats in the ring to seek the nomination include Ted Cruz, Tom Cotton, Dan Crenshaw, Tim Scott, Bill Weld, and Paul Ryan.
Republican Presidential Candidate
Republican VP Candidate
Winning Party Vegas Odds
2024 US Presidential Election (Winning Party) - Vegas Odds
Other Politics Betting Markets
Betting on the which party wins the Midterm elections is possible at a number of International sportsbooks.
Frequently Asked Questions
What are Politics Futures?

A Politics Futures bet is simply a wager on a political event, usually an election of some form, that will happen at a later date.

You can wager on a Politics Futures market at anytime, but the sportsbooks will adjust the odds in the build-up to the event in question based on any relevant news.

In general, an early Futures wager will offer the bettor with bigger odds, but come with greater risk (the uncertainty as to which candidates will drop out or will have their hopes of victory diminished by some unfolding news or scandal before the wager is settled).
What are the most popular Politics events to wager on?

The biggest political event, both with regards to its impact on the USA (and the wider world) and the money staked on the outcome is undoubtedly the US Presidential Election.

Any major election or appointment of a candidate to contest a forthcoming election will usually have a market to bet on.
What Politics events are currently available to wager on?

There are a number of political events currently available should you wish to wager on the outcome. The most imminent is who will be the Next Elected Mayor of New York City?

You can also already wager on the Next Elected President of the USA in 2024, although you will obviously have your stake tied up until the result is known.

You can also bet on which candidate will be the Democrats and Republicans nominees at the 2024 Presidential Election.
What's the best betting advice & strategies for Politics Futures betting?

Sportsbooks are always looking to attract new customers and many use the incentive of sign-up bonuses in the form of free betting credits once you have made your first deposit.

These can be used to have a risk free wager on almost any Politics event.

Staying abreast of the news is vital in political wagers and one breaking story can make or break an election campaign. A candidate who looks assured of winning one day can have their entire campaign consigned to the waste bin 24 hours later. As the saying goes, a week is a long time in politics.

It's also important to keep an eye on the age of any potential candidates. Joe Biden is currently 78 and Donald Trump is 74. Will they be seen as viable candidates in 2024?

There is also the possibility of a change in political direction. For example, the core of the Republican Party are seemingly still backing Trump and his policies. That could change over the next year or so, leading to some potential candidates falling by the wayside and others becoming more prominent.

Likewise, should Biden fail to make a positive impression, it might not help the cause of Kamala Harris as his Vice President.