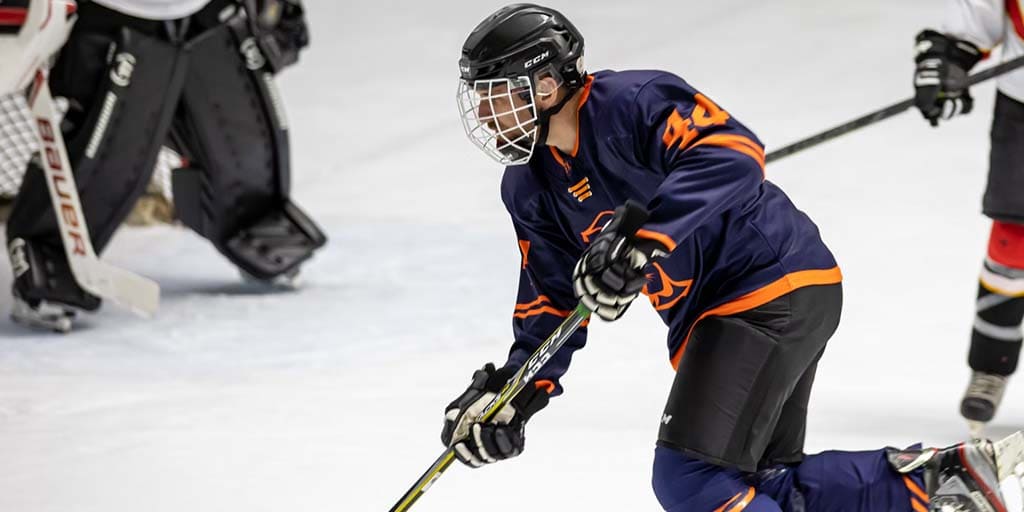 View up-to-date NHL Eastern Conference winner betting odds for all sixteen teams as the regular season progresses.
Check out who Vegas oddsmakers think are the top contenders and underdogs to win the NHL Eastern Conference title.
NHL Eastern Conference Winner Odds
Eastern Conference 2023/24: Outright

| Team | Odds |
| --- | --- |
Recent Eastern Conference Winners
Recent Champions and Their Ranking at the Time

| Year | Team | Ranking |
| --- | --- | --- |
| 2023 | Florida Panthers | |
| 2022 | Florida Panthers | Atl #4 |
| 2020 | Tampa Bay Lightning | Atl. #2 |
| 2019 | Boston Bruins | Atl. #2 |
| 2018 | Washington Capitals | Metro #1 |
| 2017 | Pittsburgh Penguins | Metro #2 |
| 2016 | Pittsburgh Penguins | Metro #2 |
| 2015 | Tampa Bay Lightning | Atl. #2 |
| 2014 | New York Rangers | Metro #2 |
| 2013 | Boston Bruins | East #4 |
| 2012 | New Jersey Devils | East #6 |
The NHL Conferences and the Stanley Cup
The National Hockey League consists of two conferences: Eastern and Western. The two conferences both feature two divisions. The Metropolitan and Atlantic belong to the Eastern Conference, while the Western Conference has the Central and Pacific Divisions.
The top three from each division qualify automatically for the Stanley Cup playoffs, along with two wild card teams. The wildcard entries are the two teams with the highest points after the top three in their respective division.
The top seed from each conference meets the lower-seeded wildcard team, and the leader of the opposite division within their conference faces the higher-seeded wildcard team in the playoffs.
The 2nd and 3rd seeds from each division play each other in the first round of the playoffs. After the first-round games, the highest remaining seed in the conference draws the lowest remaining seed.
View the latest betting odds for upcoming NHL matchups.
Frequently Asked Questions
What is the NHL Eastern Conference?

The Eastern Conference is one of two NHL conferences (the other is the Western Conference). The Atlantic and Metropolitan Divisions belong to this conference.

Atlantic Division Teams

Boston Bruins
Buffalo Sabres
Detroit Red Wings
Florida Panthers
Montreal Canadiens
Ottawa Senators
Tampa Bay Lightning
Toronto Maple Leafs

Metropolitan Division Teams

Carolina Hurricanes
Columbus Blue Jackets
New Jersey Devils
New York Islanders
New York Rangers
Philadelphia Flyers
Pittsburgh Penguins
Washington Capitals
Where can I bet on the NHL Eastern Conference winner?

You can bet on the winner of the NHL Eastern Conference at online sportsbooks. Check out reviews of top NHL betting platforms to discover one that's right for you before claiming a sign-up bonus to open your new account today.
Who's the favorite to win the NHL Eastern Conference in 2022?

The Tampa Bay Lightning were the opening favorites, but the Florida Panthers overtook them as the frontrunners in late February.