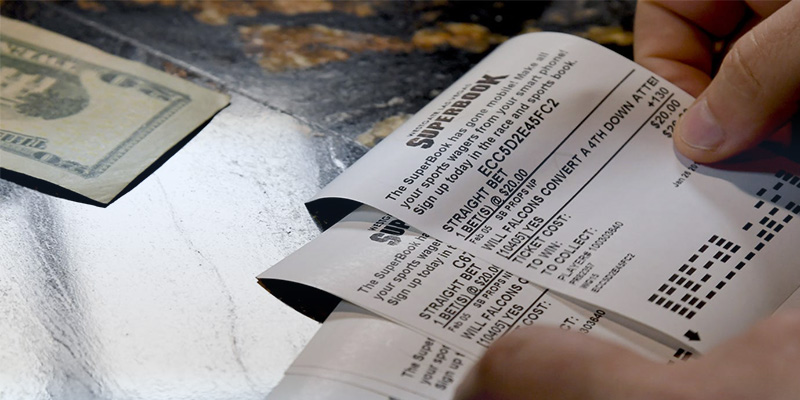 Prop bets or proposition bets are novelty or side bets that can be made on single sporting events, leagues, or overall championships/seasons. They can be a fun way to mix things up and place wagers on more things than simply who will win a game for example.
In this guide to prop bets, we will show you exactly how these kinds of bets work and whether or not it's worth you making them yourself.
What Is a Prop Bet?
These allow you to be on certain outcomes within single sports games or even a whole season or championship, without having to include the outcome of the game or season itself.
For instance, you might bet that the player of the year in the Premier League will be Cristiano Ronaldo, but then they don't end up winning the league. This wouldn't matter for your bet, as long as he scores the most goals in the season.
You can wager on various things in sportsbooks these days when it comes to prop bets, from standard stuff like a certain player to score in a game, to the amount of stoppage time there will be, to SuperBowl bets like how long will the national anthem take to sing. The variety you'll find does depend on the quality of the sportsbook you sign up to.
What are some examples of prop bets?
Taking an example from BetUS sportsbook, we look at the Premier League Soccer match-up between Man United vs Everton, and which prop bets are on offer.
Scoreline Bets

| Result | Odds |
| --- | --- |
| Man United to win 1-0 | +700 |
| Man United to win 2-0 | +650 |
| Man United to win 3-0 | +850 |
| Everton to win 1-0 | +1800 |
| Everton to win 2-0 | +4000 |
| Everton to win 3-0 | +8000 |
Winning Margins At Full Time

| Result | Odds |
| --- | --- |
| Man United to win by 1 | +250 |
| Man United to win by 2 | +330 |
| Man United to win by 3 | +550 |
| Everton to win by 1 | +650 |
| Everton to win by 2 | +2000 |
| Everton to win by 3 | +5000 |
| Score draw | +450 |
| No Goal game | +1100 |
There are many more bets that can be made, but these are just some of the key examples to give you an idea of the kinds of bets you can make. Some of the other popular bets include:
Will both teams score in the first half
Will both teams score in the second half
Will both teams score in the match
Over 2.5 goals scored and both teams to score
A draw and both teams score
Team to score last
Own goal scored
Total goals scored in the game
Super Bowl Prop Bets
Whilst so far we have focussed on soccer bets, prop bets are popular across all major sports and the NFL is no exception to that. One of the biggest events for prop betting in the world is the Super Bowl. This probably shows that it has a lot to do with having fun and betting on something random from the game that recreational sports bettors can get excited about. As many people want to have a chance at winning a bet on their home team, but maybe don't know enough about the sport to place a bet that's based on knowing a certain player's stats.
Here are some of the top upcoming Super Bowl 2022 bets we can look forward to:
Coin toss winner
Number of songs played in the half-time show
Will the price of Bitcoin rise or fall during the Super Bowl
Will a kickoff be returned for a touchdown
Length of the National Anthem
Color of the Gatorade shower on the winning coach
Should You Bet On Props?
The consensus on proposition bets is that they are aimed at the uninformed sports fans to scoop up extra money from casual bettors. This is because the juice on proposition bets is always higher and thus they offer a much less of a return than say betting on the moneyline spread in the long term.
All of this doesn't mean you can't find some lucrative prop bets though, the amount of research into the betting lines on these kinds of extra bets is limited compared to other kinds of normal bets. Therefore you can often find some betting lines in the prop bet world that are well worth a punt.
So if you are someone that likes to do their research on player form, there are some certain cracks in the generally negative expected value (-EV) world of prop betting that are worth placing money on.
Frequently Asked Questions
Where can I place prop bets?

Many sportsbooks will now allow you to place prop bets, however, the selections and odds can vary from site to site. We recommend signing up for a few different sportsbooks and keep an eye out for which of these sites makes for the best prop bets.

For instance, we found that BetUS offered a wide range of prop bets on some sports but lacked in certain areas like NBA when it came to prop bets. So shop around and find one that works for your needs.

How do I work out what odds I will get on my prop bet?

We have a detailed betting guide that will show you how odds work. So if you are just getting into sports betting or just want to refresh your memory, make sure to check out this helpful post to know how odds on prop bets work.

Can I bet on sports from my state?

Most states within the USA now allow some kind of sports betting or are in the process of getting it legalized. However, if you are still in one of the unlucky places in the U.S where you are not allowed to sign up for any in-state sportsbooks, there are many international sportsbooks that you can sign up for.

Although you may have state laws that prohibit you from placing bets, there has yet to be a case where a sportsbook customer has been prosecuted for doing so, that we are aware of. So whilst you must do your due diligence, we recommend keeping this in mind.

If you want to check on the legality in your area right now, we have compiled a wealth of regulatory information in our USA legal sports betting page.