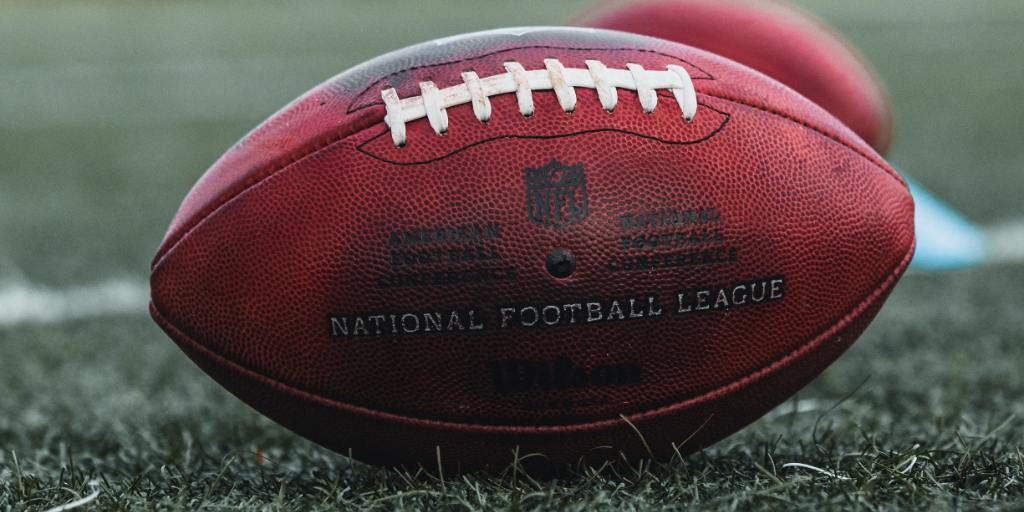 Want to make legal and safe bets on the NFL? This page on how to bet on NFL football outlines your wagering options, gives you expert betting tips, and links to reputable online sportsbooks.
Spread Bets
NFL spread betting options let you wager on a winning or losing margin – this margin is the spread (aka the handicap). For each matchup, a negative (-) number shows the bookmaker's favorite team to win, whereas a positive (+) number represents the underdog (the team predicted to lose).
| Spread | Win | Total |
| --- | --- | --- |
Betting against the spread is when you wager on the underdog. Take the above example. If you wager on the Miami Dolphins to win at +4 underdogs, they have to either beat the Chicago Bears or only lose by four points or less for you to win the bet. However, if they lose by five points, you lose your bet.
The negative figure in brackets next to the point spread for Miami shows you how much you have to bet for a potential return of $100. So, if you bet against the spread using the odds above and it comes off, the sportsbook will give you $215 in total ($115 initial wager + $100 winnings = $215 total return).
Covering the spread is the opposite to betting against the spread. Using the odds from the above example, the Chicago Bears must beat the Dolphins by five points or more to cover the spread. Keep in mind that although the negative number shows you how many dollars you need to wager to win $100, you can wager various sums (it's not a minimum bet limit). For instance, you could wager $20 on an NFL spread bet. If you need to calculate returns from various bets, use our odds calculator.
Sportsbooks provide you with spreads to balance the odds between unequal opponents. As NFL football scores increase by two (safety), three (field goal), or 6 points (touchdown), spreads fluctuate between these margins.
For example, the home team is usually a three-point favorite (-3) if it's an even matchup. So, if a bookmaker makes the Pittsburgh Steelers six-point favorites at home, that would mean that they would be just a three-point favorite at a neutral stadium.
Online sports betting sites and sportsbooks publish NFL spreads every Sunday. The spreads range between 15 points. Although spreads can be outside this range, it's infrequent – it's only occurred 80 times in total.
Moneyline Betting on the NFL
If you're looking to pick a winner of an NFL matchup, a moneyline bet is what you want.
In the above example, the negative number (-) featured in the win column means that the Chicago Bears are the favorites to win the matchup. The positive number (+) tells you that the Dolphins are the underdogs.
So, using the above odds, if you bet $200 on the Bears to win, you make $100 ($200 initial wager + $100 win = $300 total return) if they beat the Dolphins.
However, a positive number expresses how much you can win from a $100 bet. For example, if you bet $100 on the Dolphins to win, you get $170 ($100 initial wager + $170 win = $270 total return) if they beat the Bears. Again, remember that these wager amounts don't represent a minimum bet limit.
Game Totals
This NFL betting option lets you wager on how many points both teams score during a game. If you choose the under, you're wagering that the combined points of a game won't pass a specific number. If you bet over, this means that you think the combined score will surpass that number.
When you read NFL odds, you will see that the number next to the 'o' (over) letter and 'U' (under) in the 'Total' column is the same. For example, let's take a total of 38. In this instance, if you bet under, the combined score needs to be under 38 for you to win. If you take the over option, the points total of the game needs to be over 38 for you to get a payout.
Next to the under/over totals, the negative number tells you how much a $100 winning bet will payout. Usually, these NFL odds range between -105, -110, and -115.
NFL Football Halves/Quarters Betting
You can place any of the single best explained above for specific quarters and halves. Sportsbooks provide you with spreads and totals before the game starts for quarters and halves. However, once the game has begun, more odds and totals are made available by bookmakers. Therefore, you can make bets on the outcomes of certain halves and quarters during the game.
Keep in mind that bets placed on the second half and the fourth quarter don't include overtime.
NFL Prop Bets
Also known as side bets, these wagering options are separate bets from the final result of an NFL game. For instance, you can wager on which team will win the faceoff, on how many minutes a specific player will spend in the penalty box, and other events in the game. In fact, sportsbooks usually give you over 90 prop betting options for primetime games.
An NFL matchup is a primetime game when it's the only game taking place at a particular time, like Monday nights, for example.
NFL Parlays
An NFL parlay is when you combine numerous bets into one. Some bookmakers (especially ones in the UK) call these accumulators. With a parlay, you need to get every prediction correct to get a winning return. NFL parlays give you substantial potential returns because they are hard to predict.
To make a parlay bet, you have to make between one to twelve selections (stakes). The more bets you make within the parlay, the higher the potential payouts. These bets come with a maximum win limit. For this reason, always check win limits with your online sportsbook before wagering.
NFL Teasers
A teaser is like a parlay because all your wagered predictions must be correct for you to win. However, a teaser is a different type of bet, as it lets you add or subtract points from the spread or total. A six-point teaser is the most common.
Let's use an NFL two-team 6-point teaser as an example. Imagine you've 'teased' the Pittsburgh Steelers from -9.5 point favorites down to -3.5 and teased the NY Giants from +3.5 point underdogs to +9.5. The sportsbook will give you -110 odds on this combined teaser bet.
In this example, you would need the Steelers to win their game by four or more points and need the Giants to win their game outright or lose by nine or less to win. The odds of -110 means a $110 bet on the teaser would win you $100 ($110 initial wager + teaser winnings $100 = $210 total return).
Online sportsbooks, such as Bovada, also offer you teasers that let you choose three, four, or in some cases five combined outcomes to wager on.
NFL Futures
Futures bets are wagers placed on outcomes near the end of the season. For example, you can wager on which team will win the championship, who will be the winner of the Most Offensive Player of the Year Award, etc. As you have to wait for the outcomes of these bets, they are for patient bettors.
Live Betting
As there are numerous stoppages of play in the NFL, some sportsbooks let you wager on the outcome of every play in a game. For example, you can bet on whether the next drive will end in a field goal, touchdown, turnover or punt, and much more. Also, live betting gives you changing in-game spreads, moneyline, and totals to place bets on.
Line Movement in NFL Betting: What is it?
Line movement in NFL sports betting refers to how much odds change since becoming available to the public. Odds change leading up to the game's kickoff when sportsbooks try and balance the odds in their favor.
For example, if the public bets on an underdog of an NFL game, bookmakers might change the point spread difference to balance the books. Injury news, weather changes, team selection choices, etc., can also make sportsbooks change their odds.
Home Advantages
On average, NFL teams win their matchups 55 to 60 percent of the time. Therefore, moneyline bets on home teams should yield winners over a long period. So, what are the advantages of playing at home?
The home team doesn't have to travel far to play. As a result, the home team has more time to recover before the game. A home crowd cheering on their team can enhance the team's performance.
What's the Vig in NFL Bets?
The vig, or vigorish, or juice is the commission charged by a sportsbook for taking a bet. Sportsbooks include the vig when calculating betting odds to ensure they make a profit.
Let's use an even odds NFL betting line for the Pittsburgh Steelers v Dallas Cowboys at -110 as an example. Because it's at even odds, a successful $110 bet on either team will profit you $100. Remember, if you win, you pay nothing.
So how does the betting site make a profit if you win this $110 bet? If someone else makes a $110 losing bet (highly likely as both teams are evenly matched), the bookmaker will take $110 from the other bettor. So, although the sportsbook pays you $100, it also takes $110 from the losing bettor, meaning the bookie makes a $10 profit – this is the vig
NFL Betting: Expert Strategies and Tips
Even if you're a football expert, these two points below can give you an edge when making NFL bets.
1. Fitness Levels
Many people view NFL players as consistent machines that perform to their best abilities in every matchup. Yet, the physical nature of American football and the long season – 17 games during 18 weeks with only one 'bye' week of rest – can zap players' energy levels. Understandably, poor fitness on game days can dramatically affect a team's performance.
So, how do you find out which team could be more tired? Do some pre-game research with these questions in mind: how far has each team traveled recently? Are key players recovering from injuries? How intense/physical were the previous matchups?
Ok, an exhausted team can still beat a well-rested team, but sportsbooks could have overestimated the odds. Therefore, remember to check the spreads after doing your homework to see if you can get more favorable odds on your bets.
2. Analyze the Lineup Regularly
NFL teams rely on their talented players to win games. Therefore, if certain players are missing, the teams' chances of winning might suffer. Once you know who will play, check back at previous results achieved with the same lineup to help you make decisions on results.
As lineups can change moments before the game, regular checking doesn't always help. However, informed betting decisions come from knowing as many facts about the team as possible. So, late changes aside, this is the best way to know who will be on the field.
3. Weather
Always take the predicted weather forecast into account before you bet on the NFL. Look at the previous weather conditions when the teams in the matchup performed well/poorly. For example, cold temperatures can affect players' grip of the ball, drain a team's energy, etc. Remember, air pressure, rain, and snow can decrease team performance. Certain conditions can also affect kicks, punts, and other aspects of the game.
Frequently Asked Questions
How can I bet on an NFL football game online?

Firstly, you need to open a sports betting account with an online betting site. You can open your new betting account by clicking the online sportsbook links featured on this site. We only promote sites that offer you safe, high-quality service. Once the site has verified your account, you can make various bets on your favorite NFL games. These include moneyline, parlay, future bets, and many more. Read this in-depth guide above to learn how to place NFL bets today.

Are there online sportsbooks that are scams?

Unfortunately, some online sportsbooks are scams. For this reason, our experts review each betting site to make sure it has a trustworthy gambling license safe and gives you competitive spreads. Therefore, if you want extra peace of mind when placing bets online, sign up with one of the many trustworthy sportsbooks on this page.

What is a sharp?

A sharp is a sports gambler that uses statistical data and their sporting expertise to win bets. Their greater win rate separates them from the average bettor. Sharps, such as Billy Waters, Tony Bloom, and Steve Fezzik, have become celebrities in the sports betting world. However, the majority of sharps keep a low profile. Yet, keep in mind that even though sharps win more than regular bettors, they still lose often.

Is it legal to bet on the NFL online in the US?

In most US states, you can use online sportsbooks to bet on the NFL. Currently, online sports betting is available in 11 states: Colorado, Illinois, Indiana, Iowa, Michigan, Nevada, New Jersey, Pennsylvania, Oregon, Tennessee, Virginia, and West Virginia. Depending on where you reside, you might have to use state-regulated or licensed online sports betting sites to make bets. What's more, many states are in the process of passing laws to allow online sports betting.

Can I bet on the NFL using my smartphone?

Yes. Many online sportsbooks let you place bets using your smartphone. Sometimes you may have to download an app. However, the majority of sites allow you to place bets on the NFL without using an application. If this is the case, just open your preferred browser using your iOS or Android device to check odds and place bets.

What are the best NFL bets I can make?

The best bets you can make on the NFL are always the ones you can afford to lose. Doing this keeps your gambling what it should be: fun. Online sites give you various betting options and even let you make combined bets. Some bettors prefer to keep it simple by only betting on results. However, others enjoy mixing up their betting strategy by placing various types of bets. We suggest making small wagers on different betting options to help you find your favorite. Again, always gamble responsibly.