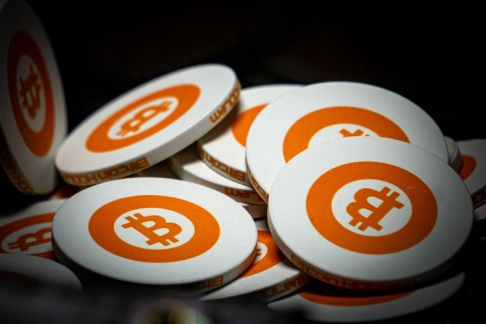 bitcoin
The sports betting industry is an ever-moving one. Bookmakers from all four corners of the globe make conscious efforts to improve the efficiency of their products. This is a race that not everyone can win, but there is one addition to the classic sportsbook arsenal that makes more sense every day it exists – Bitcoin payments.
Seemingly just a decentralized virtual currency for tech enthusiasts, Bitcoin can actually fulfil its full potential when used by bettors. In this short guide, we'll elaborate on the benefits of cryptocurrency payments, as well as showing you deposits and withdrawals happen when using this method.
What is Bitcoin?
Created in 2008 by a person or a group of people under the moniker Satoshi Nakamoto, Bitcoin has been shrouded in secrecy for almost all of its existence. Simply put, it's a digital currency whose value is determined solely by its users, without any input from banks, governments, or other third parties.
It functions based on the principle of blockchain, a public ledger that records all Bitcoin transactions that occur between users. These transactions are processed by 'miners', individuals who use the processing power of their computer to convert multiple payments into one ledger that latches onto the following block.
By doing their part, miners get a small percentage of the overall transaction, which generates a fraction of a Bitcoin that gets sent into their wallet. This is basically how the Bitcoin economy works, with miners and casual users shouldering equal amounts of processing load.
Why do sports betting aficionados use Bitcoin?
Discussing Bitcoin's place in sports betting is almost the same as discussing its overall benefits. Making a bet is no different from making a regular purchase using cryptocurrencies, so the two categories overlap most of the time.
Lack of regulation
Perhaps the biggest benefit of using Bitcoin as your currency of choice is the lack of regulation. With state-governed currencies, you never know what's going to happen. The economy is volatile as ever and one bad move from a National Bank can cause several currencies to lose their value. In sports betting, using the most stable currency is paramount because that's how you get the best value for all the money you invest in your bets. Since no single entity regulates Bitcoin, you can rest assured that your bets will retain their value in the long run.
Anonymous
The second most important reason is probably anonymity. When you're using a credit card to make a deposit, you are giving the site your private information. Of course, most bookmakers take precautionary measures against cybercrime, but you never know when hackers might steal your SSN, DOB, or credit card number. When you're using Bitcoin as your currency of choice, some sites don't even require you to create an account. If you like keeping things low-key, cryptos are the right choice for you.
No fees
Speed and a lack of fees round out Bitcoin's most impressive benefits. Miners are always active and more than willing to process any transaction that comes their way. This means that deposits and withdrawals can sometimes take less than 30 minutes to be processed. There is also a lack of mandatory fees that are usually imposed by banks and eWallets.
How to make a deposit/withdrawal using Bitcoin?
While the technology around which Bitcoin is based sounds complex, the process of depositing and withdrawing money is much simpler. Below, you'll find all the necessary tips and steps you have to go through before starting your Bitcoin betting journey.
Create an account
The first thing you need to do is create an account on a cryptocurrency exchange, such as Coinbase. Despite the fact that you can use Bitcoin on betting sites such as Bovada and BetOnline.ag, you still need to buy it with flat currencies, such as euros or dollars. You'll be asked to provide a password and username, along with your bank account information. Coinbase charges a 1% processing fee while purchasing Bitcoin, so take that into consideration, too.
Get a Bitcoin wallet
Believe it or not, we're almost halfway done. You've purchased your Bitcoins, so now you need a dedicated Bitcoin wallet that can be used to move money to and from the bookmaker. Blockchain.info or Electrum.org are our preferred options, so we would recommend those to you, as well.
Provide your personal information and choose a form of two-factor authentication (2FA). Once you've completed that, your Blockchain.info account will automatically be created, along with an address consisting of 24-26 alphanumeric characters. It's completely anonymous and no one without military-grade IT resources can connect it to you in any way.
Fund your betting account
Once you've created a wallet, you can proceed to input its address while depositing money into your account on BetOnline.ag or Bovada. Before you complete the transaction, you need to send the amount you want from your Coinbase account to your crypto wallet. Once the betting site registers the deposit, you will be free to place bets in any way you want.
Withdrawing your winnings
If a bet that you financed using Bitcoin loses, nothing will happen. In case of a winning bet, any withdrawn money will be directed to your Coinbase account, where you can redirect it towards your Blockchain.info wallet. All you need to do is input the address and scan a QR code with your mobile phone. This provides additional security and makes the transaction completely untraceable.
Are there any risks to sports betting with Bitcoin?
Not inherently, as Bitcoin was specifically designed to be impervious to even the most ambitious security breaches. However, you need to be wary when picking a betting site with Bitcoin as a payment option.
Before you trust them with even a satoshi (one-tenth million of a single Bitcoin), check their licensing and user reviews, just to see if they have a history of negligent or irresponsible behaviour. If you're unsure about anything, read the bookie's FAQ section or have a chat with their customer service.
With a little bit of homework, you can gain access to sports betting as you've never experienced it before. Bitcoin is amazing and it's high time you tried playing with it!