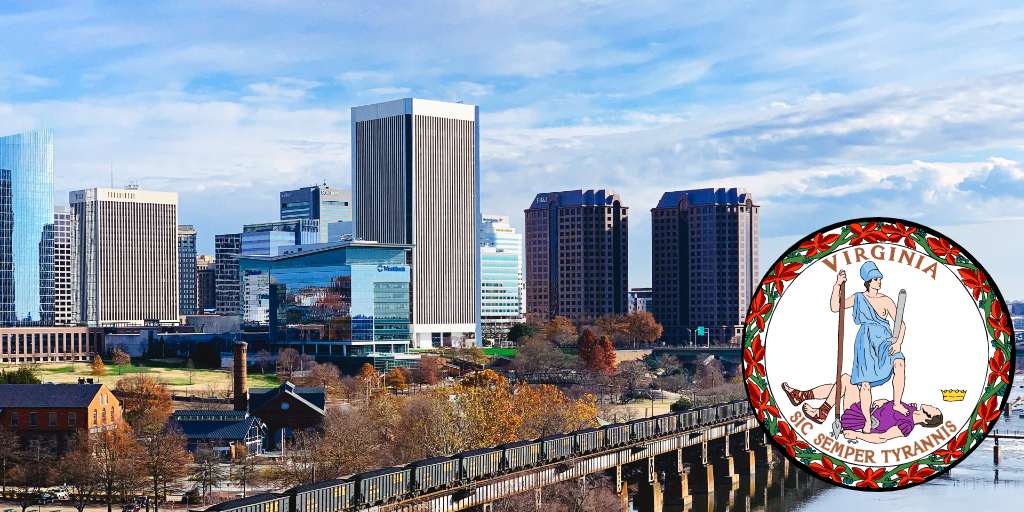 Virginia legalized sports betting in April 2020 after passing Senate Bill (SB 384)and House bill (HB 896). Since legalizing gambling in the state, sportsbooks have accepted billions of dollars, making serious sums of tax revenue.
Virginia went live with sports betting officially in January 2021. There are currently no brick-and-mortar locations to place sports bets, but there are plenty of online mobile sports betting apps to choose from in Old Dominion.
Find out about local sportsbooks, betting regulations, and future plans for the sports betting industry in Virginia.
Sports Betting Rules in Virginia
The Virginia Lottery regulates the local sports betting industry with Kevin Hall serving as the executive director.
The lottery is responsible for issuing licenses, collecting fees, and ensuring operators follow the rules and regulations set out in state legislation.
Sports betting revenues are taxed at a rate of 15%. These tax dollars fund research projects in state universities.
Sports bettors must be of at least 21 years of age to place bets within the state.
Each operator license issued costs $250,000 with an annual renewal fee of $200,000.
You don't have to be a resident of Virginia to bet on sports in the state.
Legal Sports Betting Options in Virginia
During the initial Virginia Lottery application process, the state received 25 applications. Yet the cap for approval was set at 12.
Online Sportsbooks in Virginia and their status

| Sportsbook | Active in Virginia Since |
| --- | --- |
| BetMGM | 2021 |
| BetRivers | January 2021 |
| DraftKings Sportsbook | January 2021 |
| UniBet | April 2021 |
| William Hill | February 2021 |
| WynnBet | March 2021 |
| FanDuel | January 2021 |
| Barstool Sportsbook | August 2021 |
| Golden Nugget | October 2021 |
| Bally Bet | November 2021 |
Retail Sportsbooks in Virginia
There are plans to construct five casinos that would offer sports betting services. The location of four of the establishments has already been decided. Also, plans to build a casino in Richmond are being ironed out.
Virginia Lottery
Virginia has a rich history when it comes to the lottery: it was one of the ways that the earliest settlements in Jamestown raised funds to help the colony in the 17th century.
The lottery as we know it has been available since 1988. Since 1999, all proceeds have been donated to helping K-12 public education, with more than $11 billion raised since that time. If you want to learn more about the Virginia Lottery check out the dedicated lottery page here.
The Path to Virginia Legalizing Sports Betting
May 2018 – The Supreme Court rules that the Professional and Amateur Sports Protection Act (PASPA) of 1992 is unconstitutional, allowing Virginia to move towards legalizing sports betting.
November 2018 – A study that was part of the SB 1126 bill passed earlier in the year is released. It reveals that betting revenues could approach over $400M by 2028.
April 2020 – Senate Bill (SB 384) and House bill (HB 896) are passed allowing sportsbooks to apply for Virginia sports betting licenses.
January 2021  – The first legal sports bets are taken within the state of Virginia.
Virginia Sports Franchises
There are plenty of different sports played and watched within Virginia, some of the most popular being Football and Nascar racing. Whilst there are plenty of local teams at the semi-pro and college levels, there are no professional league teams of any kind in Virginia.
Football: Virginia Tech Hokies Football
Widely considered the most talented college football team in the state, the Hokies were established in 1892 and call Lane Stadium home. This stadium boasts a max capacity of 65,000 fans and made ESPN's "top 20 scariest places to play".
Frequently Asked Questions
Is sports betting legal in Virginia?

Yes after two bills were passed by the Senate and House back in April 2020, sports betting became legal in the state. The first state-approved bets were placed in January 2021.
Can I use my mobile to bet on sports in Virginia?

Along with eight state-approved mobile betting apps, you can access international online sportsbooks in Virginia.

All you'll need is a smartphone with access to an app store. So whether you want to sign up with your iPhone, iPad, tablet, or Android phone you can do so.

You can also check out our review section to find out about the highest-rated sportsbooks and their welcome offers.
How old do I have to be bet on sports in Virginia?

You must be at least 21 years of age to place sports bets within the state of Virginia.