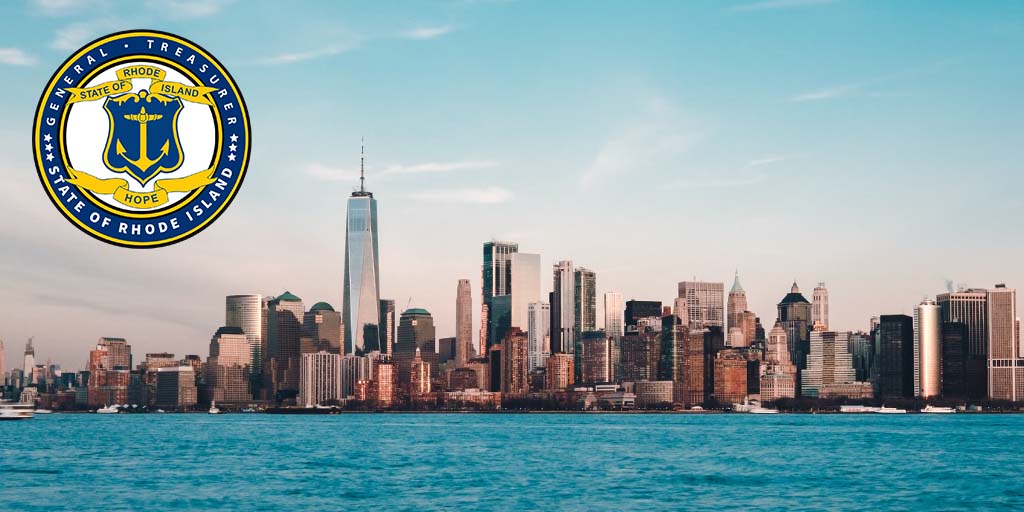 In 2018, Rhode Island gave the green light to a state-regulated sports betting market. Bettors can place in-person bets at two casinos. You can also place bets online using a state-approved sports betting app or international online sportsbooks.
Pari-mutuel horse race betting has been legal since 1934 within the state lines of Rhode Island. In addition to that, daily fantasy sports (DFS) were also made legal in 2016. In 2018, the state passed legislation to legalize betting on sporting events. The passing of Senate Bill 2045 allowed sports betting within the state's casinos.
Governor Gina Raimondo included the sports betting proposals in her budget, with no objection from lawmakers. Once the Supreme Court ruled that the Professional and Amateur Sports Protection Act of 1992 was unconstitutional, the wheels were already in motion for sports bets to be placed within the plantation state.
The first bets were placed on November 26, 2018, in the state casinos, under the watchful eye of the state lottery. Soon to be followed up by the addition of mobile betting with the Senate Bill 37 being passed in late March of 2019. Bettors then had to wait until later that year to place their first bets, though, with the Twin River Casino going online on September 4th, 2019.
Betting Conditions in Rhode Island
The Rhode Island Lottery is to regulate and oversee all sports betting products, both retail and mobile.
The state is operating a monopoly model with IGT or William Hill as they are more commonly known, sharing a 51% tax revenue with the state.
Of the remaining 49% in revenues, 32% will go to IGT, and 17% will be shared by the casinos in the state that offers sports betting.
Patrons and online bettors must be of at least 18 years of age to place bets.
All kinds of bets on professional and college sports are allowed with the exception of prop bets.
Legal Sports Betting Options in Rhode Island
There are two brick-and-mortar casinos within state lines that provide sports betting as of November 2018. These retail outlets are run by William Hill (IGT) and offer competitive betting odds on a vast variety of markets.
Twin River Casino (Lincoln)
This fantastic 3,600-square-foot facility offers table games, slots, great food, and even live shows and, of course, a huge sportsbook. There are over 100 TVs, live odds boards, comfortable seating, and a full bar.
Twin River Casino (Tiverton)
Located on the border of Massachusetts, this smaller location still has lots to offer gaming fans. There are table games, over 1,000 slots, live entertainment, a full bar, and plenty of dining options, including Dunkin' Donuts, Pop's Pizza, and the casino Café & Grille.
Legal Sports Betting Apps in Rhode Island
Mobile sports betting is much the same story as the retail side of things within Rhode Island, with William Hill having laid claim to the only legal app. This high-quality app runs on the IGT platform and is fully regulated by the Rhode Island Lottery.
Lottery in Rhode Island
Rhode Island has offered a state lottery since 1973, when changes to the constitutional amendment allowed its legalization. Revenues are transferred to the State General Fund, which helps the area with tax relief, educational funds, public safety, law enforcement, and human services.
If you want to know more about the lottery in Rhode Island, take a look at the dedicated lottery page here.
The Path to Rhode Island Legalizing Sports Betting
August 1934 – Rhode Island legalizes parimutuel betting, with Narragansett Park opening to accept horse racing bets
February 2016 – Attorney General Peter Kilmartin deems that daily fantasy sports (DFS) are legal due to them being a game of skill
May 2018 – the PASPA is deemed unconstitutional, allowing states to once again legalize sports betting across the country.
November 2018 – Rhode Island's casinos launch retail sports betting products in two locations, both to be run by William Hill.
February 2019 – Senate Bill 37 is passed, allowing mobile sports betting within the state.
Rhode Island Sports Franchises
Rhode Island currently lacks any form of major league professional teams. While the state was once home to the NFL team, the Providence Steamrollers, the highest-ranking sports team in the state, would now have to go to the Providence Bruins. This professional ice hockey team plays in the American Hockey League (AHL) and was formed in 1987.
The team now plays in the Atlantic Division and has managed to win seven championships there, as well as three regular-season titles and a conference championship in 1999. You can catch the Calder Cup champions at the Dunkin' Donuts Center for a game whilst in Rhode Island.
Frequently Asked Questions