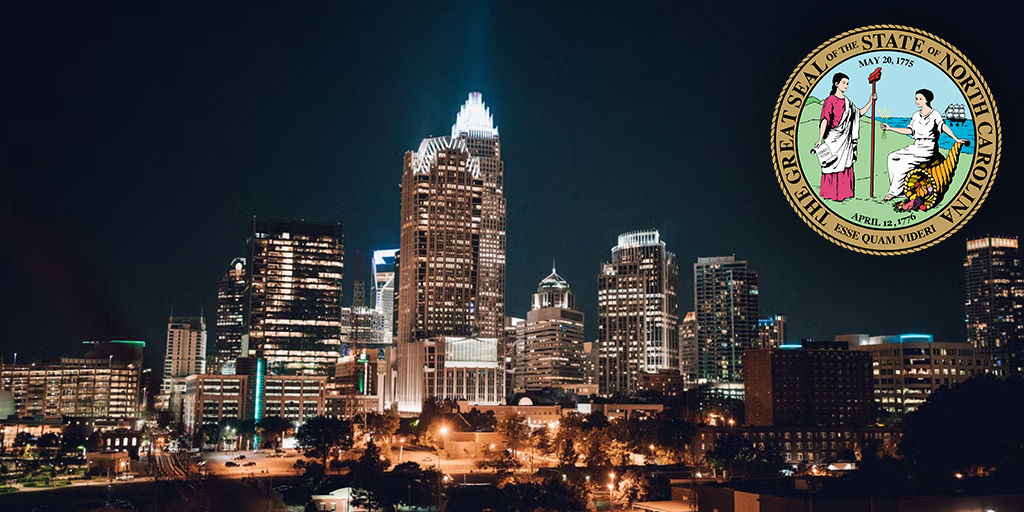 In 2021, North Carolina legalized sports betting within the state. However, only in-person betting within The Tar Heel State provided by two tribal casinos currently adheres to state regulations.
Both of these locations belong to tribes: Harrah's Cherokee Resort and Harrah's Cherokee Valley River Casino. These locations are in the Tar Heel State. There are plans for a third tribal casino – Catawba Two Kings to become the third legal sportsbook, but it's not open yet.
Online betting remains illegal under NC laws. The most recent efforts to change this have been squashed. The House killed the most recent legislation on June 28, 2022. So it seems North Carolinians might have to wait till at least 2023 before betting online will be legal.
Legal Betting Options in North Carolina
There are three tribal casinos and one bingo room within the state currently. Two of these casinos offer sports bets on-site in connection with Harrah's.
Harrah's Cherokee Casino Resort – This impressive facility features a vast hotel, casino, sportsbook, restaurants, nightlife, shopping, pools, spas, a golf course, bowling, and more.
Harrah's Cherokee Valley River – This smaller casino still has some excellent perks. Inside you'll find a Starbucks, various restaurants, golf, bowling, an arcade, and more.
The third tribal casino in the state – Catawba Two Kings is also in talks of setting up a sportsbook, but it's yet to go live.
Daily Fantasy Sports (DFS) in North Carolina
DFS hasn't been regulated within North Carolina yet, but it isn't illegal either. That means you'll find FanDuel, DraftKings, Yahoo, Fantasy Draft and any other DFS providers you can think of operating within the state.
Sports Betting History in North Carolina
Feb-July 2019 – SB 154 passes and the Senate supports the bill with a vote of 43-7. It is later passed in the House with a 90-27 vote.
March 2021 – On March 21st, the first legal sports bets are taken in the town of Cherokee.
April 2021 – SB 688 is filed in an attempt to legalize online sports betting.
June 2022 – SB 688 is killed.
North Carolina Sports Franchises
North Carolina is home to a wide range of sports teams. The most well-known and popular would probably have to be the Charlotte Hornets. This NBA team was founded in 1988 and is now owned by Michael Jordan.
North Carolina is also home to the eight-time playoff NFL team – Carolina Panthers, and the 2005/2006 Stanley Cup winners Carolina Hurricanes.
Despite all these outstanding teams and more. North Carolina's biggest claim to fame has to be the fact that the GOAT, Michael Jordan, was plucked from the North Carolina college team. He would then be picked third in the draft and go on to help win the Chicago Bulls six NBA championships.