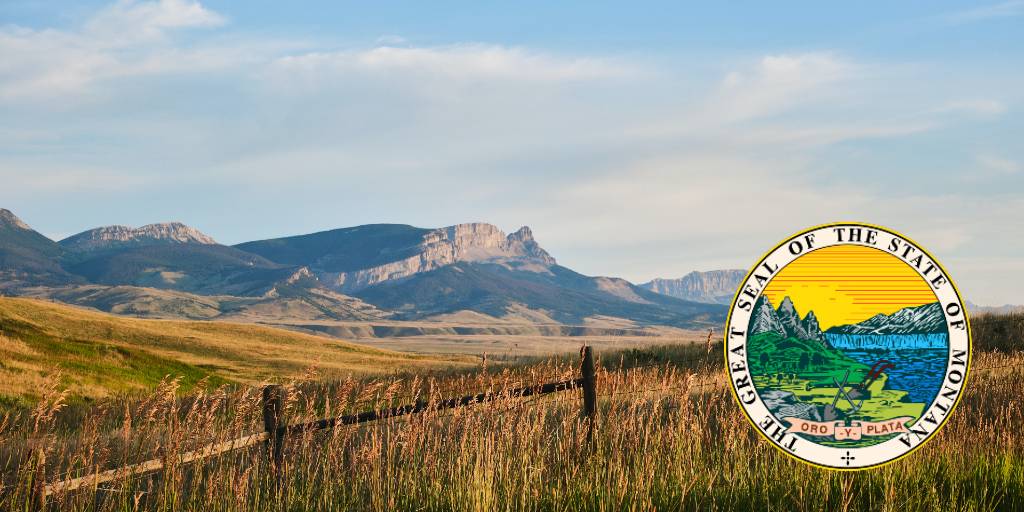 Montana signed Sports betting into law in May 2019 before launching its market in March 2020. Since then, bettors have had access to hundreds of retail sportsbooks in The Treasure State. However, there is still only one state-approved sports betting site in MT, Sports Bet Montana.
Also, although you can access this mobile betting app anywhere, you can only place wagers when on the premises of licensed Sports Bet Montana locations.
Learn more about betting laws in Montana, retailers, and international sportsbooks that operate within state lines.
Sports Betting Rules in Montana
The Montana Lottery regulates the local sports betting industry.
The Lottery is responsible for licensing and regulation of all sportsbooks within the state.
The state collects all revenus from sports betting within Montana minus expenses.
Montana laws prohibit anyone under the age of 18 from wagering bets.
Winnings of over $600 are subject to tax deductions.
Online wagers placed using the state-approved Sports Bet Montana can only be processed when on the premises of approved retailers.
Retail Sports Betting Options in Montana
You can find over 400 retail locations in Montana that offer sports betting kiosks. While at one of these locations, you can place bets of up to $1,000 using the state-approved mobile app.
As there are so many retailers, we've outlined the most prominent establishments in major towns and cities of Montana.
Main sports betting retailers in Montana

| Sports betting retailer | Location |
| --- | --- |
| Happy Endings Casino | Anaconda |
| Black Gold Casino | Bainville |
| Jackrabbit Red's Casino | Belgrade |
| Lil Lucky's Casino of Big Timber | Big Timber |
| Papa's Casino | Bigfork |
| Atlantis Casino | Billings |
| Lil Lucky's Casino of Boulder | Boulder |
| Magic Diamond Casino | Bozeman |
| Grand Plaza Casino | Butte |
| Magic Diamond Casino | Columbia Falls |
| Broken Arrow Steak House Casino | Deer Lodge |
| Big John's Casino | Great Falls |
| Golden Moose Bar and Casino | Hamilton |
| Lucky Bucky's Casino | Helena |
| Lucky Logger Casino | Kalispell |
| Fowl Play Sports Bar Casino | Laurel |
| Cellar Casino | Miles City |
| Diamond D Casino | Missoula |
| Montana Lil's Casino of Shelby | Shelby |
| Lucky Lil's Casino of Wolfpoint | Wolfpoint |
Montana Sports Betting Apps
Although there are no laws prohibiting mobile sports betting in Montana, you can only place bets using the Sports Bet Montana when physically present at a licensed retailer.
However, you can still register an account, create bets, add funds, withdraw your funds, and access many other features of the sports betting app while away from these regulated environments.
Daily Fantasy Sports (DFS) and Online Poker in Montana
Despite both of these games being deemed as games of skill and allowed in plenty of other states, Montana is one of the few places to specifically highlight DFS as an illegal gambling activity. Therefore you'll find none of the major DFS brands that offer real money contests within the state.
The same is true for online poker in the state.
The Path to Montana Legalizing Sports Betting
May 2018 – The Professional and Amateur Sports Protection Act of 1992 (PASPA) is deemed unconstitutional by the Supreme Court, allowing states to decide the legality of sports betting themselves.
May 2019 – Governor Steve Bullock signed House Bill 725 into law, giving the State Lottery control of sports betting.
May 2019 – Senate Bill 330 would also pass, this would allow local bars and taverns to allow sports betting.
April 2018 – The Senate defeat House Bill 385 which aimed to authorize blackjack to be placed in licensed establishments.
Montana Sports Franchises
Montana doesn't have a team that plays in major sports leagues, such as the NFL, NBA, NHL, etc. Nevertheless, they do have quality college teams.
Montana Grizzlies: Football
Known affectionately as the "Griz", the Montana Grizzlies represent the University of Montana in the Division I Football Championship Subdivision (FCS) of college football. This football team was a founding member of the Big Sky Conference and plays home games at Washington–Grizzly Stadium, which boasted the highest average attendance record in the FCS during the 2016 campaign.
Because there is no ban on college game bets in Montana, you can place bets on them using the state-regulated app or by using an international sportsbook such as BetUS.
Montana State Bobcats: Basketball
The Montana Bobcats have taken home 19 Big Sky titles in their history. Their most recent title came in 2022.
Check out the latest college basketball betting lines before deciding how to wager on the Bobcats' upcoming games.
Frequently Asked Questions
Is sports betting legal in Montana?

Yes, once the Supreme Court overturned PASPA, the state allowed sports betting by passing two bills in May 2019: HB 725 and SB 330.

If you are yet to sign up for a sportsbook in Montana, read these insightful reviews of international betting sites to find one that's right for you.

Can I use my mobile to bet on sports in Montana?

You can access Montana's Sports Bet Montana app anywhere within state lines. However, to place bets using the app, you must be present at a retail sports betting location regulated by the state lottery.

However, as there are no laws explicitly outlawing sportsbook apps, you can place bets in the comfort of your own home or on the go by using international sportsbooks to circumvent the rigid betting rules in The Treasure State.

How old do I have to be to sports bet in Montana?

Sports bettors must be at least 18 years old to wager on sports in the state of Montana.

Can I still use websites like MyBookie and BetUS from within Montana?

Yes, MyBookie and BetUS operate in Montana and do not adhere to state regulations.