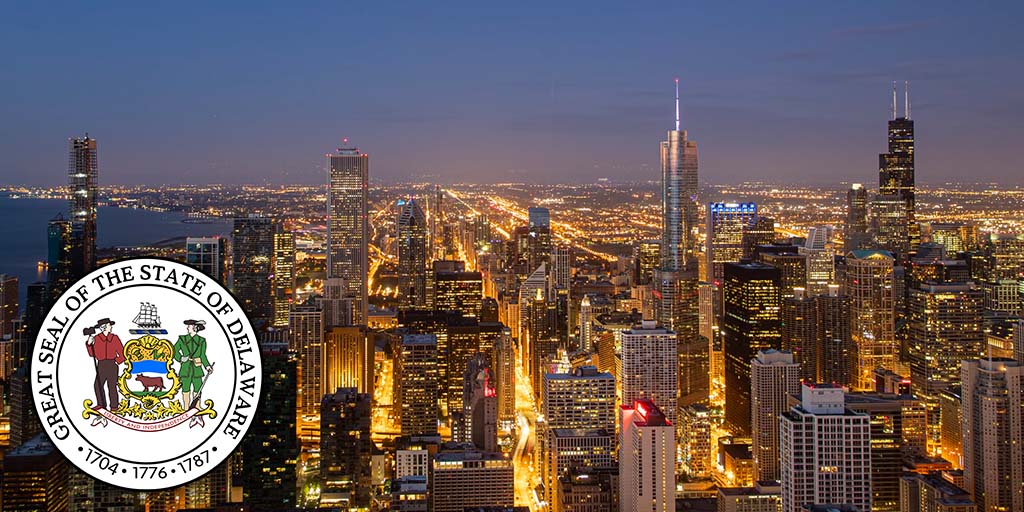 Delaware has always been a front runner with sports bets, with specific parlay bets being legal within the state since 2009 with the 'sports lottery'. However, attempts by Governor Markell to expand on these wagering options have failed to come to fruition.
Once the Professional and Amateur Sports Protection Act (PASPA) was deemed unconstitutional in May of 2018, the state of Delaware quickly sought to legalize sports betting. With no amendments to laws necessary, Delaware became the first state besides Nevada to offer sports bets again, with Governor Carney placing the first bet at Delaware Park on June 5th, 2018.
Despite this fast response regarding the legalization of retail sports betting and all the casinos within state lines offering sportsbooks, Delaware still doesn't have any regulated apps for mobile betting.
The summary of the conditions for betting in Delaware are:
The Delaware Lottery regulates the local sports betting industry.
The lottery is responsible for licensing and regulation of sportsbooks.
The state will collect a 50% tax from the net revenue of all sports betting activity.
Delaware laws prohibit anyone under the age of 21 from wagering bets.
Any payouts of over $10,000 may be delayed for one working day.
Legal Sports Betting Options in Delaware
There are currently three retail locations in Delaware where you can walk in and place sports bets. With all the sportsbook operations run by William Hill.
This giant racetrack and casino location offers you everything from slots, table games, fine dining, and even a golf course. The sportsbook is open daily with sports tellers and self-service machines making placing your bets easy. You can even check all the odds on their website before you enter.
Home to over 2,000 slots and plenty of table games, this high-quality casino offers sports bets with live odds screens and plenty of helpful staff waiting to take your bets. There are viewing screens and comfortable seating areas, plus you can even grab a tasty bite as you watch your favorite sports events.
This state-of-the-art facility has 1,400 slots, a large poker room, multiple restaurants, and some lounge areas with free live entertainment. When it comes to the sportsbook area, it's not lacking in perks either. There are more than 50 big-screen TVs to watch every sport imaginable and, of course, plenty of kiosks to place wagers.
Delaware Sports Betting Apps
There are currently no state-licensed online apps to place sports bets on within Delaware. While the state's lawmakers have decided that the existing laws make it legal to place online wagers, there have been no moves to establish an online industry yet.
This isn't to say that you can't place bets online within Delaware – many international sportsbooks can be accessed from within state lines. The only difference being these operations are not licensed and regulated within Delaware.
Delaware Lottery
Delaware had offered lottery games as far back as October 1975, when the first weekly draw game was launched. You can even play lottery games online via casino websites in the state of Delaware these days.
If you want to know more about the Delaware Lottery, look at the dedicated page here.
The Path to Delaware Legalizing Sports Betting
May 2009 – Governor Jack Markell passes the Sports Lottery Act that would allow multi-game betting in the state.
July 2017 – Governor John Carney signs the Interactive Fantasy Contest Act, allowing the legalization and regulation of Daily Fantasy Sports (DFS).
May 2018 – PASPA was deemed unconstitutional, allowing states to decide for themselves on the legality of sports betting.
June 2018 – Delaware would become the first state other than Nevada to offer sports bets again, with the first bet placed by Governor Carney on June 5th.
Delaware Sports Franchises
Delaware is home to a wide range of sports teams, none are played at the professional major league level, but you can still catch a mean college game, with football being the most popular sport in the state.
Football: Delaware Fightin' Blue Hens
Representing the University of Delaware, this team was founded way back in 1889 and now plays from the Delaware Stadium, which boasts a capacity of 16,730.
The team is no stranger to success, claiming six national titles, 16 conference titles, and appearing in the playoffs 22 times. The team that plays in the NCAA FCS division has served up the NFL with some quality players throughout the years, the most notable of which is Joe Flacco. The 18th overall first-round draft pick would play for Baltimore Ravens and win the Super Bowl XLVII.
Frequently Asked Questions
Is sports betting legal in Delaware?

Yes once the PASPA was deemed unconstitutional, the state allowed sports betting within just a few months. With the first bet placed on June 5th, 2018 by Governor Carney.

If you don't use a sportsbook in Delaware yet, then check out some of the best ones available in the first state right here.
Can I use my mobile to bet on sports in Delaware?

Currently, although there are no laws stopping apps from being used in the state there are no in-state regulated sportsbook apps online.

There are still plenty of options open to residents of Delaware when it comes to placing online bets in the shape of international sportsbooks. Why not take a look at our review section that shows you the highest-rated sportsbooks and sign-up bonuses that are available.
How old do I have to be to sports bet in Delaware?

Bettors must be at least 21 years old to bet legally on sports in the state of Delaware.
Can I still use websites like MyBookie and BetUS from within Delaware?

Yes, these sportsbooks are not regulated by state laws and therefore can still be accessed within Delaware.

We have created a review section where you can find out about all the relevant sign up bonuses and offers.