State of Nevada Sets All Time Gaming Revenue Record With $1.2B in May 2021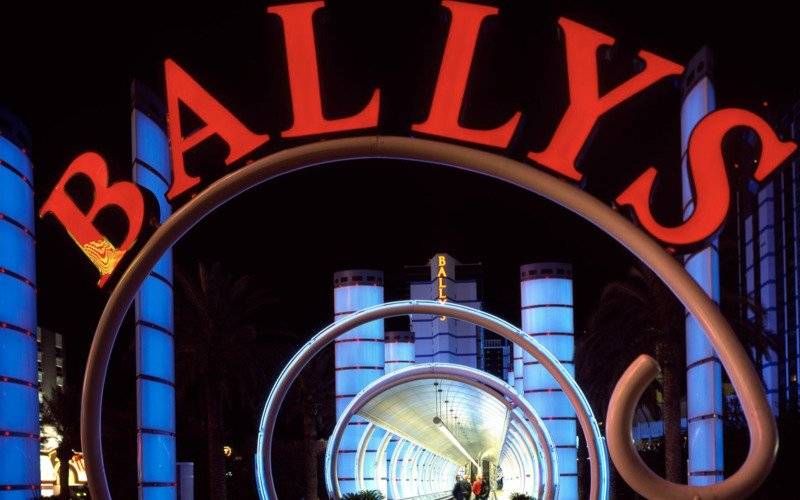 Glowing people mover and porte-cochere at Bally's, Las Vegas
According to the Nevada Gaming Control Board's most recent monthly revenue report (May, 2021), the state's casinos achieved an all-time high in May, generating $1.23 billion in gaming revenue from legal gambling in Nevada sportsbooks and casinos. This surpasses the previous high of $1.17 billion achieved in October 2017 and represents a 25% rise above pre-pandemic data from May 2019.
This is the third month in a row that Nevada's casinos have exceeded $1 billion in revenue, with both March and April having done so.
All casino districts saw a rise in revenue, with statewide gaming revenue up 8% so far this fiscal year.
For the second month in a straight, revenue at the strip's casinos has increased, with the latest data representing a 26.7 percent gain over May's figures. Slot machines were the top earner once again, taking in $358.3 million, up 24.5 percent from May 2019 and breaking an all-time monthly record in the process.
Given that Las Vegas tourist is down on the same period last year, the results are surprising. According to the Las Vegas Convention and Visitors Authority, the number of tourists who visited the city in April — according to the most recent numbers available — was down 27% from April 2019, while hotel occupancy was down 24%.
The newest revenue data in Downtown Vegas, the most popular zone for local gamblers, show a 13 percent increase over the same period last year. The district's overall win of $75.2 million is the area's second-highest monthly total ever.
In May, Nevada's sportsbooks handled $477.2 million in sports betting, up 4.9 percent from April's $454.7 million. Sports betting income fell 5.7 percent to $27.1 million. The state received almost $1.8 million in taxes as a result of this.
62.4 percent of all bets were placed on mobile devices, down from 65.3 percent in April.
Basketball is still the most popular sport, with $181.5 million in bets and $11.4 million in earnings for bookmakers in May. Baseball came in second with a handle of $176.8 million, making $8.7 million in income.