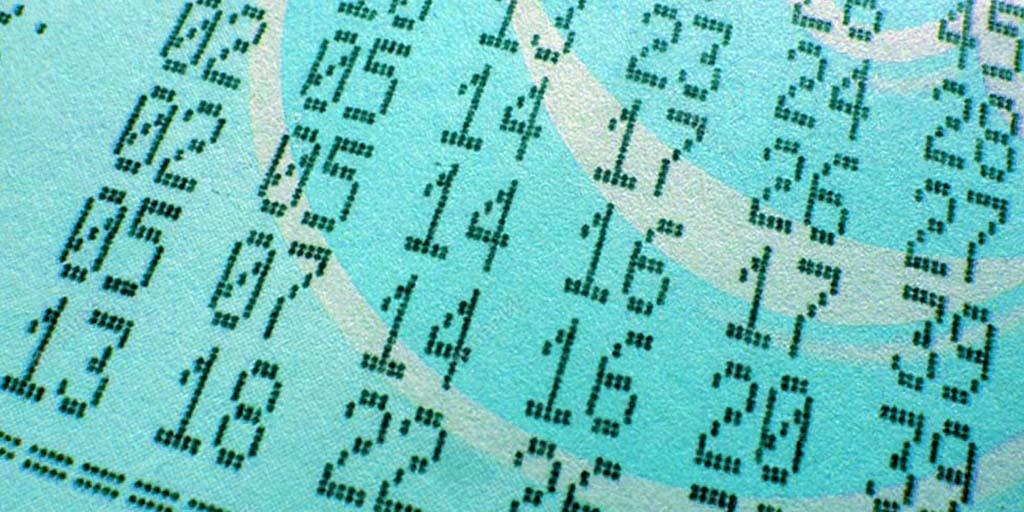 Pennsylvania has allowed in-state games as far back as March 7, 1972, when the first $0.50 tickets were sold for its first game.  Since then the lottery industry has come on leaps and bounds, with the ability to use self-service "Player Activated Terminals" to play games, as well as being able to get tickets online for a variety of games and draws.
---
Legal Lottery Options in Pennsylvania
There are more than 9,600 lottery retailers within state lines and you can locate your nearest using the official website. You can use the mobile app on your iPhone/iPad, or Android mobile/tablet, or simply visit the Pennsylvania lottery website, log in, fund your account and play.
Below we look at some of the draw games that you can take part in whilst residing in Pennsylvania.
Powerball
Launched in the state on June 27, 2002, this multi-state jackpot game is drawn on Monday, Wednesday, and Saturday. Tickets start at $2 but now come with options to include Power Play and Double Play with the cost of $1 per addition. The jackpot keeps on growing until it's won and has produced multiple billion-dollar paydays.
Mega Millions
This huge multi-state jackpot game is now available in over 40 states across the U.S and comes with a minimum jackpot of $40,000,000. Tickets can be purchased online or in retail locations for just $2. Winners are chosen every Tuesday and Friday night at 11 pm, so you could wake up seriously rich the morning after a draw, just be sure to place your tickets at least one hour before each draw.
Cash For Life
This daily draw game gives you a chance to get a massive payday, every day, for the rest of your life. Win the jackpot and you'll get $1,000 a day for life! With tickets costing $2, this 5 number pick game is now offered across well over 20 states in the country and even has the option to take the jackpot as a lump sum if you prefer.
Treasure Hunt
This is the mid-day draw that lets you have a shot at a minimum $10,000 jackpot with just a $1 investment. You have a 1 in 5.45 chance of winning this game, so if you are looking for a little excitement with some better odds at a win, this is the game for you.
---
Retail Only Draws
So far we have looked at the major games that are played within Pennsylvania that can be accessed from retail locations as well as the online platform and apps. But there are some games that are limited to retail sales only:
Pick 2, Pick 3, Pick 4 & Pick 5
These $1 games offer you a chance to put money on your lucky numbers twice a day. The Pick 2 gives you a prize of $50 whilst if your number comes in on Pick 5 you'll get $50,000.
Cash 5
This is yet another daily draw game that offers you a massive jackpot in cash, with no annuities. You'll also get a quick cash instant win game with every ticket purchased where you can win small cash prizes of up to $6. The estimated win for the Cash 5 game at the time of us writing this is a cool $550,000. Not bad for a game that gives you a 1 in 10.51 chance of winning a prize on the draw and an instant win ticket with a 1 in 4.71 chance of a return.
Match 6
This is the game that gives you a chance to win up to four different lottery prizes in each game. With an estimated cash amount of $770,000 at the time of writing this, this is a draw that offers a better chance of a return, with a jackpot paid out at odds of 1 in 4.6 million.
---
Other Games
There are many other games offered both online and in retail locations in Pennsylvania including Instant Win Scratch Cards, online Scratch-Offs, and Fast Play games. Plus Keno, and Virtual Sports like Derby Cash and Xpress Car Racing.
---
Pennsylvania State Lottery History
August 1971 – The Pennsylvania Lottery is created with the enactment of Act 91 of 1971, with proceeds to provide property tax relief for Pennsylvania seniors including rent rebates, free and reduced cost transport, low-cost prescriptions, and more.
March 1972 – The Pennsylvania Lottery launches its first game. The $0.50 ticket allowed weekly draws with a top prize of $50,000 and periodic $1 million jackpots.
August 1986 – Pennsylvania introduces the Super 7 game, this would see huge jackpots that start at $2 million.
April 1989 – On April 26th, 14 lucky Super 7 ticket holders split the largest jackpot to date, sharing a $115.5 million prize.
July 1993 – The Lottery begins to install the first instant ticket vending machines in the state.
October 1994 – The Lottery installs the first electronic jackpot game "Hearts and Diamonds". This video poker-style game had a top prize of around $20,000 and would be operated until March 1996.
January 1998 – The lottery launches its official website.
March 2002 – On March 24 a lottery ball would crack upon being drawn. The lottery then draws a second set of Cash 5 numbers and payout both sets of winning numbers.
June 2002 – Pennsylvania introduces the US Powerball sales.
May 2004 – The Pennsylvania Lottery becomes the first-ever state to offer self-service units that sell instant and terminal-based games. These would be known as Player Activated Terminals or PATs.
January 2010 – The Pennsylvania Lottery launches sales for Mega Millions.
June 2011 – The Pennsylvania Lottery goes online with social media accounts on both Facebook and Twitter.
March 2016 – The Pennsylvania Lottery releases the Instant Ticket Checker feature on the official mobile app.
May 2018 – The Pennsylvania Lottery launches iLottery sales. This allows players of 18 and older to play online lottery games with maximum prizes of up to $250,000.
---
What Does the Pennsylvania State Lottery Fund?
The Pennsylvania Lottery slogan is "Benefits Older Pennsylvanians. Every Day" and they've managed to improve the older generations' quality of life with lottery proceeds since the 70s. So every time you buy a ticket, you can see it as partly a shot to get rich and partly as contributing to helping the elderly.
Since the beginning of lottery sales in the state, there has been over $31 billion contributed to benefit programs including tax and rent rebates, free and reduced-rate transportation services, low-cost prescriptions, care services known as PACE and PACENET, and local services provided by the local Area Agencies on Aging.
In 2019-220 the lottery sold around $4.4 billion in traditional tickets, of which $1.14 billion was profit that could help the older generation and a record $2.9 billion were paid in prizes. The Pennsylvania Lottery scheme is the only state that delegates 100% of proceeds to programs that benefit older residents.
---
Where Can You Play the Lottery in Pennsylvania?
There are nearly 10,000 retail locations that sell lottery tickets within state lines. You can also play games like Keno and Virtual sports betting with Xpress Sports which are hosted on gaming machines in various locations around the state too.
You can purchase tickets for draws online and in retail locations for up to 13 weeks in advance and you can check your tickets online with the website and mobile app with ease.
---
Frequently Asked Questions
What lottery games can I play in Pennsylvania?

You can participate in plenty of multi-state draws with breathtaking prize pools, including Powerball, Mega Millions, Cash for Life, and Treasure Hunt. There are also some smaller daily draws like Pick 2, Pick 3, Pick 4, Pick 5, Cash 5, and Match 6 that are only offered in retail locations currently.

In addition to these draws, you can also play plenty of instant win games online and via the lottery app. Plus there are terminals in retail locations where you can play games like keno and even place virtual sports bets.

Are lottery games legal online in Pennsylvania?

Yes, Pennsylvania has joined forces with the Multi-State Lottery Association to bring you a massive online platform and access to multi-state games.

You can download the app for your iPhone, iPad, or Android phone/tablet from the iOS and Google Play store today and even cash in non-winning tickets with the VIP players club for a chance to win prizes.

There are plenty more benefits to placing your Lottery action with the website too, including sign-up bonuses and ease of use.

What was the biggest state lottery win?

The largest single winner in the U.S Lottery happened on 23rd October 2018 when a South Carolina winner who remained anonymous won a massive $1.537 billion.

That wouldn't be the biggest prize ever paid out though, that would be from the 2016 January draw of the US Powerball that saw three lucky winners split up $1.586 billion.