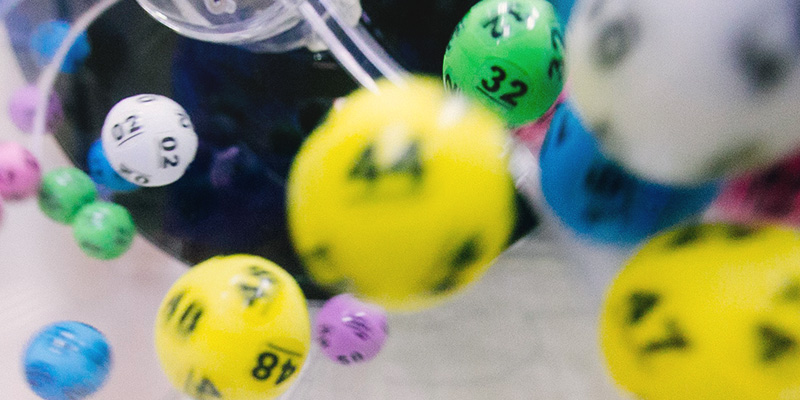 Everything you need to know about playing lottery games in the United States – at a state-by-state level, including where and how to play online.
---
The first modern-day United States lottery games were established in 1934 in Puerto Rico, followed by the formation of the New Hampshire Lottery in 1964. These days, lotteries in the United States are legal in 48 jurisdictions including 45 states, as well as the District of Columbia, the U.S Virgin Islands, and Puerto Rico.
Not all states allow lottery games though, some places like Alabama and Utah cite religious objections to the form of gambling, whereas Nevada doesn't want to see it made legal as it would take from the gambling industry's revenue stream. In a similar circumstance is the state of Mississippi, whose gaming commission has concerns that a state lottery would compete with the services of local casinos.
---
Online Lottery Platforms
You can purchase tickets online in some states and territories including Georgia, Illinois, Kentucky, Maine, Maryland, Michigan, New Hampshire, North Dakota, North Carolina, Pennsylvania, Rhode Island, Virginia, and Washington, DC. Some of these states offer all kinds of games like instant win tickets and the ability to buy single draw tickets, whereas other states like Maryland, Maine, and Michigan for example only offer you the option to subscribe to various draws. Whilst you might not technically be able to buy single tickets, you can subscribe for a single draw and then cancel your arrangement in these awkward states.
There are still plenty of states where you cannot purchase any form of online tickets at all, but the online apps are still worth registering for because they often have promotions, ticket checker services, and even free second chance draws that you can enter with non-winning tickets.
---
Different Types of Lottery Games
Games vary a lot from state to state, but the big key games you'll find almost everywhere are the US Powerball and the Mega Millions. These have produced some of the biggest lottery winners in the world since launching, with the Powerball paying out $1.586 billion in January of 2016 to three lucky winners and a single winner of the Mega Millions adding $1.537 billion to their bank balance in October 2018.
You can also enjoy plenty of in-state games, these kinds of games will usually have much better chances of winning and prize pools that range from fairly modest in smaller states up to huge amounts in some of the most populous states in the Country. California for instance has an in-state game with a jackpot that starts at $7 million. You can also find various other games including daily draw games, keno, scratch cards, pull-tab games, virtual sports betting, and more.
---
Where can I play the lottery in the United States?
Alabama has long been one of the few states that do not allow lotteries. However, this could soon change. In April 2021, Alabama state senators passed a constitutional amendment, along with three companion bills. However, it failed to pass in the Alabama House of Representatives. Despite this setback, lawmakers plan on addressing the issue of gambling next session to put it on the ballot in 2022.
---
Currently, there is no option to play the Lottery within Alaska, the state remains to be one of a handful of states within the USA to have strict laws that prohibit this kind of activity. There is a movement with the population speaking up and expressing an interest to be able to join in with multi-state Lotteries such as the US Powerball and Mega Millions and in 2020 Governor Mike Dunleavy moved to create the Alaska Lottery Corporation.
---
Lotteries have been legal in Arizona since July 1, 1981. Of the revenue generated by the Arizona State Lottery, 29 percent is deposited into the state fund and other community projects, and 50% of the revenue is given back to winning players. This guide gives you the lowdown on lottery laws, available games, and how to buy tickets in Arizona.
---
Arkansas was one of the original hotspots for gambling back in the 1800s, with Hot Springs being famous for gambling, saloons, and gangsters. Eventually, these kinds of corrupt criminal activities would tarnish the lottery's name and it would be subject to prohibition. Arkansas residents were free to play the lottery again after a ballot was held in November 2008. The state would go on to join the Multi-State Lottery Association in July the following year to offer Powerball and Mega Millions tickets shortly after.
---
California has offered Lottery games since October 1985 when they would launch their first scratcher ticket that would bring in $1 billion in sales in just four months. These days you can play various multi-state games and win huge prizes with the local draws due to the large population of the golden state. 
---
Lottery games have been legal in the state of Colorado since 1983 when the state sold its first scratch tickets and earned $137 million in income in the first six months. Since launching the Centennial State has invested over $3.7 billion in lottery revenues back into nature conservation efforts all over.
---
John Miscikoski, a State Representative in Connecticut gained the nickname of "The Father of the Lottery" after campaigning for the legalization of a state Lottery every year for the best part of a decade. He would finally succeed in 1971 when Governor Thomas J. Meskill would sign Public Act 865 that would create the Connecticut State Lottery. The first tickets would go on sale in Connecticut the following year, with 3,000 retailers selling 50 cent tickets from February 15th, 1972.
---
Delaware legalized a state lottery back in 1974 when The Delaware Lottery was established by an act of the General Assembly. Tickets would go on sale the following year with weekly draw games launched in October 1975. These days Delaware is pretty liberal with their betting and was even the first state to allow Lottery-operated iGaming which means residents can now play casino games online via a few casino websites.
---
The lottery in the state of Florida was first legalized with a constitutional amendment made back in 1986, with the first tickets being sold in January of 1988. The first game was a $1 scratch-off that brought in over $95 million in sales, a lot has changed since those early days and since joining up with the Multi-State Lottery Association (MUSL) you can play all the most popular games with the biggest possible prizes.
---
Maine has allowed lottery in-state games since residents voted to pass a referendum in 1974. Since then there have been some changes to the lottery legalities, with the Powerball draw being unplayable for twelve years until rejoining forces with the Multi-State Lottery Association (MUSL). These days residents of Maine can enjoy vast options including state-wide retail sales and online options.
---
The state of Maryland legalized the Lottery in 1972 when they approved a new constitutional amendment in favor of this type of gaming. The first lottery draw would be on January 2, 1973. Over 50 years later and Maryland has earned over $17.9 billion in revenues from the lottery and now since 2008, they operate 15,000 video lottery terminals within state lines. 
---
Massachusetts legalized the lottery in 1971 when they enacted legislation in order to provide a source of aid for all of the cities and towns in the state. Since its creation the lottery has generated over $131 billion, awarded $91 billion in prizes, and given over $28 billion to the Commonwealth for local aid, on top of this the state offers bonuses to local retailers and a massive $7.5 billion has been paid out to local businesses. 
---
Michigan has offered lottery games since 1972 in an attempt to raise money for school funding in the state. Since the lottery has been legalized the state has raised more than $24.6 billion for the School Aid Fund. These days you can play a huge variety of games both in stores and online, including pull tabs, instant win games, keno, and of course plenty of in-state and multi-state draw games with huge jackpots.
---
Lotteries have been legal since 1990 in Minnesota. The Minnesota Lottery offers various games, and multi-state lotteries like Mega Millions, Powerball, Hot Lotto, and Lucky for Life are also available in the North Star State. Since its inception, the Minnesota state lottery has raised more than $2.4 billion in revenue. Learn about legislation, available options, and how to play lottery games in this US state.
---
Mississippi is one of the most recent states to have a legalized lottery, with the first tickets going on sale on November 25th, 2019. Despite lottery games running from 1867 in the state, the lottery was prohibited a few years later in 1869. Since then many attempts to legalize a lottery in the state were made from 1990, with Governor Phil Bryant eventually passing laws in August of 2018 that allow the formation of the Mississippi Lottery Corporation. 
---
There has been a legal state lottery in Nebraska since 1993. The Cornhusker State was the 37th region in the US to legalize lottery games. The Nebraska state lottery funds the education sector, environmental programs, and gambling addiction recovery programs. Since the lottery first took place in Nebraska, it has made over $717 million for state services. Learn about lottery laws, available games, and how to buy tickets in Nebraska.
---
Pennsylvania has allowed in-state games as far back as March 7, 1972, when the first $0.50 tickets were sold for its first game.  Since then the lottery industry has come on leaps and bounds, with the ability to use self-service "Player Activated Terminals" to play games, as well as being able to get tickets online for a variety of games and draws.
---
Rhode Island lotteries existed in the state as far back as the 17th century, however, it was outlawed in 1732 and would remain a lottery free state until 1973 when changes to the constitutional amendment would once again allow the Ocean State to place bets on the lottery. These days the lottery has raised billions of dollars in revenue for some worthwhile causes and even offers a huge range of games with an online platform.
---
Originally launched in 1987 after a statewide referendum voted to amend the constitution in the previous year. South Dakota now offers plenty of draw games, instant win tickets, and even video lottery games. Despite having a great website where you can check your tickets and enjoy player club perks, you can't actually play any games online.
---
Tennessee is fairly new to the lottery scene, with a referendum making it legal across the Volunteer State in 2002 and the first tickets being sold in January 2004.  These days you can play a huge range of games in Tennessee, with proceeds going towards funding the local education system.
---
The Texas lottery went live on May 29, 1992, when they launched the first scratch-off ticket. They would break the world record for the most sales on a lottery release day with 23.2 million tickets sold in 24 hours. Since then billions in revenues have been earned to help the education system in the state as well as scratch-offs that help give funds to Texas Veterans.
---
The state of Utah has no lottery of any kind, be that online or retail. The state has prohibited gambling since 1927 which is largely due to the heavily religious background of the state. Utah is surrounded by states that offer legal lottery games, so many residents make the border run to play their beloved games, but there is no bright outlook for these games being legalized any time soon within state lines.
---
The Vermont Lottery went live on February 14, 1978, after a referendum was held in 1976 where the legalization of a state lottery was voted on. After Public Act No. 82 was written into law during the 1977 General Assembly the state lottery would be established and the first game "Green Mountain" was offered. These days you can enjoy multi-state and Tri-state games as well as plenty of Vermont exclusives and instant games. 
---
The lottery was first made legal in the state of Virginia back in 1987 when a statewide referendum would result in a resounding yes for lottery sales. The first tickets would go on sale in the Old Dominion state on September 20, 1988. Since then over $13 billion has been raised for K-12 public education with $765 million raised in 2021 alone.
---
Lottery went live in Washington D.C back in 1982, since then it's helped raise over $1.6 billion in funds for the General Fund that supports education, senior citizens, housing, and many more worthy causes. In late 2020 the lottery went online, meaning you can now buy various draw tickets and instant play games from your computer or mobile devices whilst in the district.
---