Will Las Vegas Prosper When the Gambling Floodgates are Fully Opened?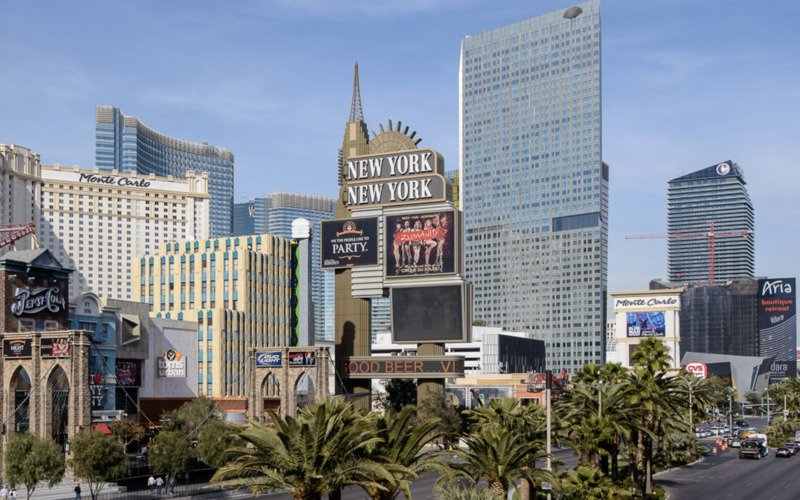 A very quiet Las Vegas Strip
How's Las Vegas going to look in five years time?
If you are of the opinion that this ongoing Covid pandemic is going to see us spiral into a world-wide recession, the answer is 'quiet'.
Las Vegas was decimated by the 2008 financial crisis and recession. Casino drop was mauled and the city boasted the highest foreclosure rate in the nation by 2010. Home prices plummeted 62 percent from their peak in 2006 to their bottom in 2012.
The only good news was downtown casino rates dropping to $24.99 a night!
Can it happen all over again? Quite possibly.
However, 2026 planet earth might not need to be in a global recession for Las Vegas to suffocate. There's a real chance the qualities which have made Nevada unique for decades are no longer going to be any kind of USP (unique selling point).
Such is the speed of legalized gambling in the United States people may no longer be lured to the Silver State. Apart from the chance to see ageing rock stars live on stage, big time boxing and get sun burned for five months of the year, what will Nevada have to offer which other states don't?
Californian Vacation
OK, not all of America has legalised gambling in place but by 2026 it's a safe bet that 40+ states will have a prospering sports betting industry.
The acid test, in terms of Las Vegas' continuing prosperity will be California. A short flight or drive away, when (not if) California's legislators allow full-scale casinos to be a feature on their landscape Vegas simply has to feel the pinch.
There is opportunity to gamble at racetracks like Santa Anita and Golden Gate Fields in the Golden State. There is also a liberal sprinkling of card rooms such as The Commerce and The Bicycle in LA, while Indian reservation casinos offer the only opportunity to play roulette and blackjack.
All-in-all there are 25 million adults living in the state and if only a small percentage of them gamble and even a smaller percentage are given the opportunity to gamble in the home state, Nevada is going to see a significant drop in its revenues.
Canada's Betting Act
A taster will come in 2022 when Canada's Safe and Regulated Sports Betting Act comes into law. This gem is set to allow Canadians to place single-game bets for the first time.
Currently the regional laws restrict single-game betting, often demanding parlays or combo bets if allowing them at all.
Of course Canada already has a great casino infrastructure but those that like to place a stonking bet on the Super Bowl or Stanley Cup will no longer need to cross their border to do so, with legal Canadian sportsbetting having been approved.
Online Sports Betting
With the introduction of full legal online sports betting throughout many states in the US, the best way to conduct your sports betting business most easily and efficiently will be via your smartphones, laptops or PC.
Rather than be limited to just one Las Vegas sportsbook odds, with online sports betting you can easily shop around can always secure the best betting odds available for your wagers.
You can also benefit from various welcome offers by online sportsbooks, and many also offer additional ongoing loyalty bonuses for each deposit you make.