NHL Western Conference Odds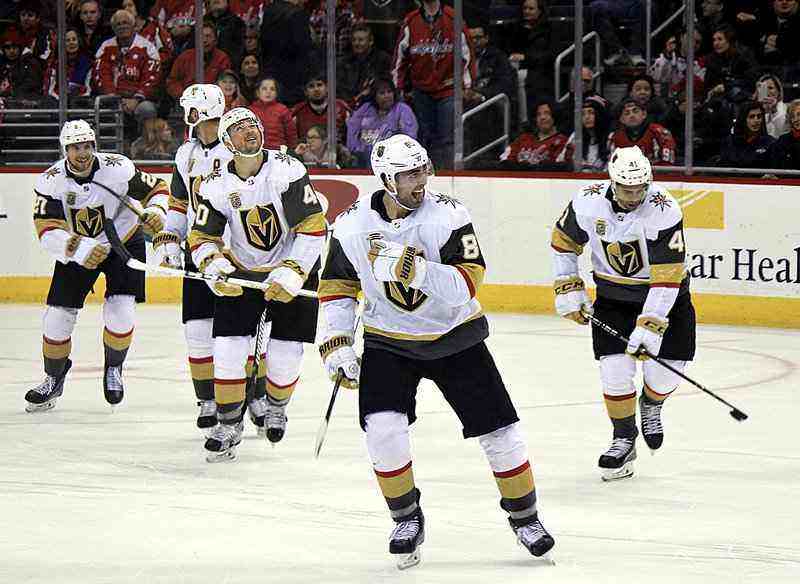 Top seeds
St. Louis Blues (1); Colorado Avalanche (2); Vegas Golden Knights (3); Dallas Stars (4)
---
NHL 2020 Western Conference Playoff Schedule
As a consequence of the Covid-19 pandemic causing the NHL 2020 regular season to be suspended back in March, the remainder of the tournament was rescheduled for the leading 24 teams in the season's standings.
The top 12 teams in the standings from the Western Conference went to Edmonton for the postseason, where the four highest finishing teams in the regular season would play in a separate Seeding Round Robin to determine the seeding in the First Round.
Meanwhile, the eight lower seeded teams in the West would play in a best-of-five Qualifying Round (a play-in series), with the winners of each advancing to face one of the round-robin teams in the First Round (in a best-of-seven series).
---
Play-in Series
Edmonton Oilers (5) vs. Chicago Blackhawks (12)
Nashville Predators (6) vs. Arizona Coyotes (11)
Vancouver Canucks (7) vs. Minnesota Wild (10)
Calgary Flames (8) vs. Winnipeg Jets (9)
---
The Seeding Round Robin resulted in the Vegas Golden Knights finishing top of the group, with Colorado Avalanche in second position, Dallas Stars third and the St. Louis Blues in fourth.
The Qualifying Round saw the Chicago Blackhawks, Arizona Coyotes, Vancouver Canucks and Calgary Jets all progress, while the Edmonton Oilers, Nashville Predators, Minnesota Wild and Winnipeg Jets were all eliminated.
---
First Round Matchups
As a consequence, the first round matchups in the Western Conference were as follows:
Vegas Golden Knights vs Chicago Blackhawks
Colorado Avalanche vs Arizona Coyotes
Dallas Stars vs Calgary Flames
St. Louis Blues vs Vancouver Canucks
---
At the time of writing, the Golden Knights has already advanced to the second round after beating the Blackhawks 4-1.
---
Which hockey team will win the 2020 Western Conference?
The 2020 NHL postseason is unlike any before it due to the impact of the coronavirus pandemic and that complicates any postseason predictions for the 2020 Western Conference, with home-ice advantage no longer a factor and all games being played in the "bubble" without fans.
The Golden Knights already have extensive playoff experience in their short existence and look to be going strongly again this year. They could take some stopping in the West.
---
NHL Western Conference Odds
The latest NHL 2020 Western Conference Odds are listed below and, along with betting on individual games throughout the playoff series, will be updated throughout the remainder of the tournament.