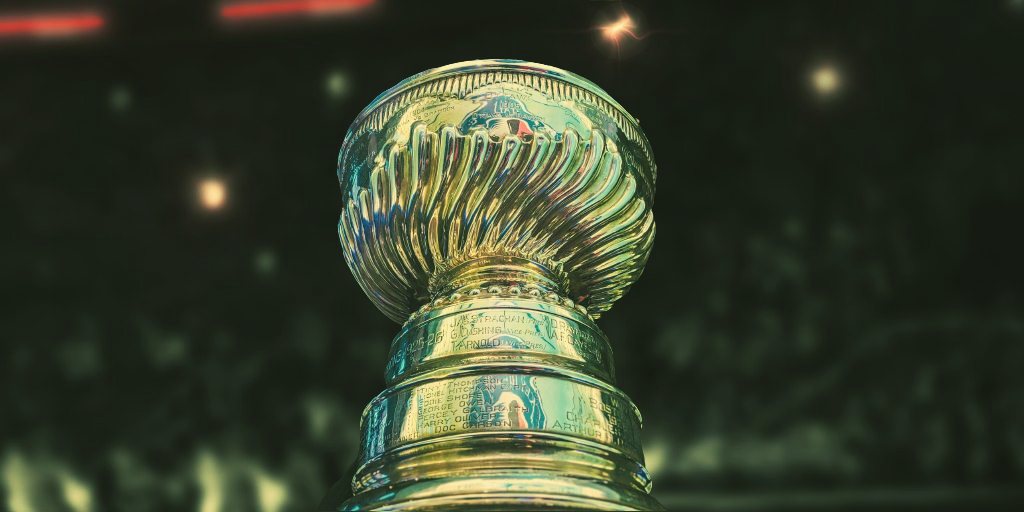 The Lightning won Game 3 to make it 2-1 in the NHL Stanley Cup Finals series against the Avalanche. Despite the impressive 6-2 victory, Vegas oddsmakers have decided against making Tampa Bay favorites in Game 4. Instead, top online sportsbooks have both teams at even odds to win Game 4.
Will Tampa make it two in a row to level the series, or will Colorado get back to winning ways?
Get insights and betting lines for Game 4 of the NHL Stanley Cup Finals.
NHL Stanley Cup Game 4 Betting Info
When: Wednesday, June 22 at 8 p.m. ET
Where: Amalie Arena
Vegas oddsmakers have made the Avalanche the moneyline favorites
The Lightning are +250 underdogs to lift the 2022 Stanley Cup at NHL betting sites
The Avalanche won Game 1 and 2
Tampa Bay beat Colorado 6-2 in Game 3
The Series So Far
The Lightning ended Colorado's seven-game winning streak in Tampa to cut their two-game deficit down to one. After being outclassed in Game 1 and Game 2, the 6-2 win on Monday has helped restore the faith of Tampa Bay fans.
Colorado came out firing to gain early leads in both games. However, the Avs dominated Tampa Bay in Game 2. Lightning goaltender Andrei Vasilevskiy – one of the best postseason goalies ever – let in seven goals.
The manner of the defeat led Vegas oddsmakers to make Lightning +500 underdogs to win the NHL Stanley Cup.
…Tampa Bay looked like a team possessed and gave Colorado's Darcy Kuemper a Monday to forget.
However, Tampa Bay looked like a team possessed and gave Colorado's Darcy Kuemper a Monday to forget. When the Lightning marched to a 5-2 lead past the halfway point of the second period, Jared Bednar decided that enough was enough and pulled the keeper, replacing him with Pavel Francouz.
The Bolts had 26 shots on the Avalanche goal and earned 50% of the shot attempts through two periods to win against the odds.
But although the final score was worth celebrating, the injuries they picked up while putting on this incredible display are worrying. Nikita Kucherov left the ice in the third after getting tied up with Devon Toews, and Nicholas Paul left in the second period just after scoring.
As this was the first road loss in the playoffs, Colorado won't be pushing the panic button just yet. Still, their goaltending issue is a major concern.
After allowing five goals on 22 shots, Kuemper was replaced with Pavel Francouz, who blocked nine out of 10 shots. Francouz is 6-0 with a 2.81 GAA and .906 save percentage.
Many expect Bednar to start Kuemper for Game 4, but if he is as sloppy as he was in Game 3, the Avs head coach will likely pull him again.
The Lightning have no such problems: Andrei Vasilevskiy looked strong in Game 3, making 37 saves, and is 4-0 in his last four Stanley Cup finals
An interesting stat for bettors is that the previous two times Tampa Bay were 2-1 down in the playoffs, they won Game 4.
Lightning vs. Avalanche Injury Report
Tampa Bay Lightning
Forward Brayden Point (lower-body injury) – questionable
Lightning forward Nikita Kucherov (lower-body injury) – questionable
Defenseman Brent Seabrook (shoulder) – out
Colorado Avalanche
Colorado center Nazem Kadri (finger surgery) – questionable
Forward Andre Burakovsky ( thumb injury) – questionable
Defenseman Samuel Girard (broken sternum) – out
Defenseman Ryan Murray (broken hand) – out
Tampa Bay vs. Colorado – Recent Head-to-Head Record
Results of last five games

| Date | Home-Away | Moneyline | Puck Line | Over/Under |
| --- | --- | --- | --- | --- |
| 10/23/2021 | Tampa Bay 3 Colorado 4 (SO) | COL | COL | Over |
| 2/10/2022 | Colorado 3 Tampa Bay 2 | COL | TB | Under |
| 6/16/2022 | Colorado 4 Tampa Bay 3 (OT) | COL | TB | Over |
| 6/18/2022 | Colorado 7 Tampa Bay 0 | COL | COL | Over |
| 6/20/2022 | Tampa Bay 6 Colorado 2 | TB | TB | Over |
Want to learn how to remove the vig (juice), and calculate implied win probability of your NHL bets? View our odds calculator page to find out.