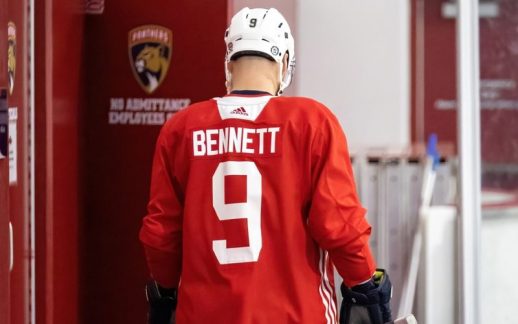 The NHL has been fighting COVID for over a week, with no signs of things improving in the near future. With that in mind, the hockey league has chosen to suspend the season during the holidays in order to keep players and clubs safe until the New Year.
The current back-to-back Stanley Cup Champions, the Tampa Bay Lightning, will face the Vegas Golden Knights, one of their key opponents this season, in the last NHL game on Tuesday night, so we'll be going out with a bang!
However, there will be no hockey until next Monday at the earliest, but the league may prolong this for a few more days in order to isolate clubs and allow players who are currently on COVID protocol to return to the lineup.
---
Olympic Withdrawals
With NHL players withdrawing from the Olympics pending an official announcement, the league will use the three weeks set aside for Olympic participation to make up the games missed during this period and in the last few days by those who have entered COVID protocol.
For those who are currently fit and fulfilling their current games, that means an extra few days of rest over the Christmas holiday, and then perhaps three weeks with either no games to reschedule or only one or two, implying another nice rest time.
---
Latest Stanley Cup Odds
Despite winning back-to-back Stanley Cups, the Tampa Bay Lightning are not the favorites to repeat as champions this season. The Colorado Avalanche now hold that position, and they are undoubtedly a club that will benefit from the stoppage in play.
The Avs presently have a severely depleted roster with important players Cale Makar, Devon Toews, and Darcy Kuemper among those under COVID protocol. The Avs continued to play in the early rounds of this, but were defeated by Nashville, and the team was shut down immediately after that.
After winning five straight games and eight in a row at home, the break will reduce their momentum and confidence, but it will also let players to get fit again before the franchise returns after Christmas.
---
Favorite Teams
Find more NHL odds & full Stanley Cup futures odds at MyBookie online sportsbook.
---
* NHL odds quoted correct at the time of publication. All betting odds subject to change.