Popular Prop Bets Ahead of the New NFL Season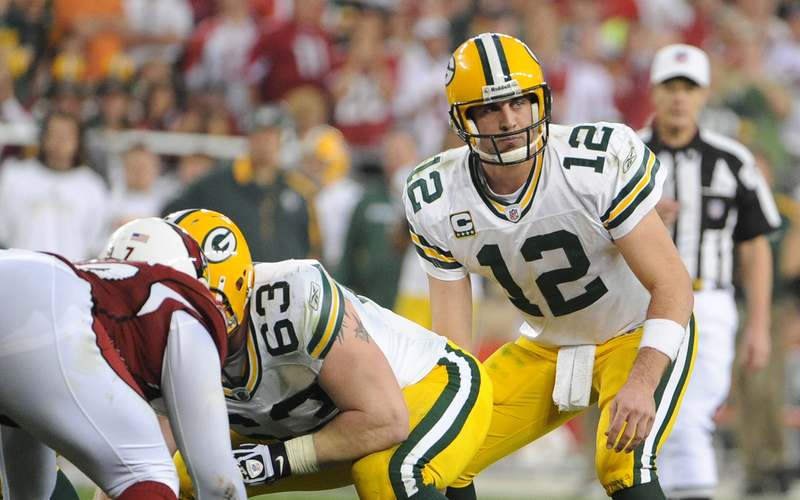 Defending Super Bowl LV champion Tampa Bay Buccaneers host Dallas Cowboys in the NFL Kickoff Game when the regular season starts on September 9, 2021.
Betting on the NFL throughout the regular and postseason is always hugely popular, with prop bets being a big favorite among many bettors. There is always a vast selection of prop bets available when it comes to NFL odds, with team props, game props, players props and exotic props all on offer.
Bet on NFL: NFL Odds // NFL Futures
---
What are NFL Prop Bets?
For those not accustomed to prop bets (short for proposition bets), they are a form of side bet that doesn't necessarily have any direct correlation with the result of an NFL game.
One of the most popular NFL prop bets is the regular season win totals (Over/Under) for each NFL team. For example, if the Tampa Bay Buccaneers have a regular-season win total set at 11.5 by your chosen online sportsbook, you would be betting on them winning at least 12 regular-season games if you back Over or you would be backing 11 or fewer regular-season wins were you to bet Under.
Other team prop bets might include the rushing yards allowed per game, passing efficiency, or the number of interceptions and turnovers.
Player regular-season prop bets are another favorite among bettors, with the MVP betting market especially so.
---
Regular Season MVP Odds
The current betting odds for the 2021-22 MVP with leading US offshore sportsbook Bovada are as follows:
Patrick Mahomes +500
Aaron Rodgers +800
Josh Allen +1000
Tom Brady +1200
Dak Prescott +1400
Russell Wilson +1400
---
Defensive Player of the Year Odds
There are also more specific player prop bets, such as Defensive Player of the Year:
Aaron Donald +400
Myles Garrett +550
TJ Watt +700
Chase Young +1000
Nick Bosa +1100
Joey Bosa +1400
---
Offensive Player of the Year Odds
And then there's the Offensive Player of the Year betting market:
Derrick Henry +700
Patrick Mahomes +700
Christian McCaffrey +1000
George Kittle +1200
Josh Allen +1500
Dalvin Cook +1500
---
Most Passing Touchdowns Odds
Another popular player prop bet is Most Passing TDs:
Patrick Mahomes +300
Tom Brady +550
Aaron Rodgers +600
Josh Allen +900
Russell Wilson +1000
Dak Prescott +1200
---
As is always the case, there will be numerous prop bets, including some weird and wonderful exotic props, on offer at Super Bowl LVI, the league's championship game, at SoFi Stadium in Inglewood, California, on February 13.
These might include the color of Gatorade poured over the head coach of the winning team, the length of time it takes to belt out the National Anthem, who will win the coin toss, the price of Bitcoin at kickoff and any number of wacky bets surrounding the halftime show, including any costume malfunctions.
---
Bet on NFL: NFL Odds // NFL Futures
---
* NFL odds correct at the time of publication. All betting odds & lines are subject to changes.