NFL Futures Betting: Best and Worst Regular Season Record Odds for 2021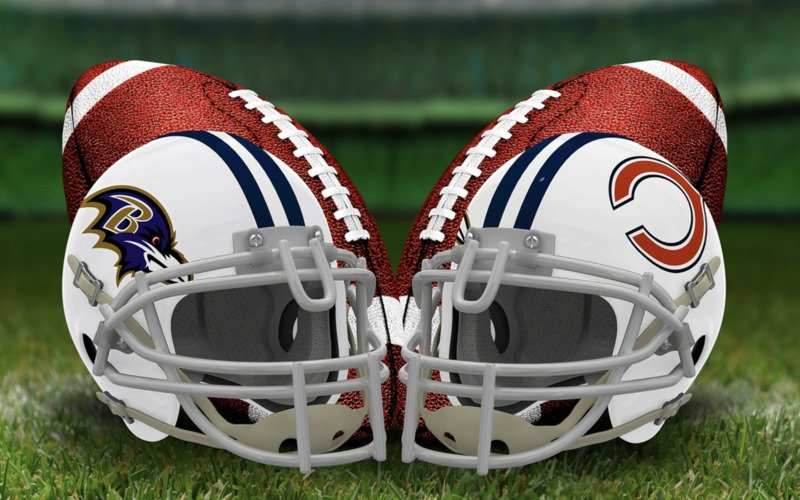 Online sportsbook BetOnline have opened two new NFL Futures markets on which NFL teams will end the season with the best and worst regular-season records
The NFL is by far the best at creating parity among the major sports. However, as the league's 32 fan bases prepare for the new 2021 season in September, there are various levels of optimism that their club will make it to the Super Bowl.
Let's take a look at which teams are expected to have the best and worst regular-season records this season and don't forget to also check the early betting odds on NFL football games.
---
Best NFL Regular Season Record Odds via BetOnline
The two teams who are favoured to emerge with the best records are last year's Super Bowl teams, the Kansas City Chiefs (+300) and the Tampa Bay Buccaneers (+500).
Kansas City Chiefs +300
Tampa Bay Buccaneers +500
Buffalo Bills +900
Baltimore Ravens +1200
Cleveland Browns +1200
Los Angeles Rams +1200
San Francisco 49ers +1200
Seattle Seahawks +1400
Green Bay Packers +2000
Dallas Cowboys +2500
Indianapolis Colts +2500
Denver Broncos +2800
Los Angeles Chargers +2800
Miami Dolphins +3300
New England Patriots +3300
---
Swerve the Chiefs
Last season, the Kansas City Chiefs (+300) produced a league-best 14-2 record before losing out to the Buccaneers in the season finale.
While it's hard to bet against the very talented Patrick Mahomes, the fact is only eight teams have returned to play in the Super Bowl the following year in the last 55 years. When you consider the expected hangover, a lack of potent weapons beyond Tyreek Hill and Travis Kelce, and improving divisional opponents (Chargers, Broncos), the Chiefs don't appear to be a good bet.
Tom Brady's Tampa Bay Buccaneers (+500) look to have a fairly easy schedule and should win the NFC South division title with Saints Drew Brees now retired.
The Buffalo Bills (+900) may have a chance, but their division opponents in New York and New England are expected to be considerably better in 2021.
The Cleveland Browns (+1200) looks to be one of the better bets on the board, with one of the softest schedules and an improved defence.
Other Contenders
You could always bet on the Green Bay Packers (+2000) or Denver Broncos (+2800) if you think you know how the Aaron Rodgers saga will conclude. Indianapolis Colts (+2500) are also worth a look as they have the worst division in the league and a relatively easy schedule.
---
Worst Regular Season Record Odds via BetOnline
At the other end of the spectrum, it's the Houston Texans (+175) and Detroit Lions (+300) that head the betting for the teams to end the regular season with the worst record. Both teams will probably be fairly happy if they don't go winless in 17 games.
Houston Texans +175
Detroit Lions +300
New York Jets +700
Cincinnati Bengals +1000
Jacksonville Jaguars +1200
Philadelphia Eagles +1200
Las Vegas Raiders +1400
Carolina Panthers +1600
Green Bay Packers +2500
New York Giants +2500
Chicago Bears +2800
Denver Broncos +2800
Washington Football Team +3300
Arizona Cardinals +5000
Atlanta Falcons +5000
---
"Houston, we have a problem"
Only five teams in NFL history have gone winless, and only two of them (the 2008 Detroit Lions and the 2017 Cleveland Browns) did so in a 16-game season. But don't let the inclusion of a 17th game on the 2021 schedule put you off betting on Houston who look like a team with some serious problems ahead of them.
View: NFL Futures Odds
---
Last Season's Regular Season Records
Kansas City Chiefs 14-2
Buffalo Bills 13-3
Green Bay Packers 13-3
Pittsburgh Steelers 12-4
New Orleans Saints 12-4
Seattle Seahawks 12-4
Baltimore Ravens 11-5
Cleveland Browns 11-5
Tennessee Titans 11-5
Indianapolis Colts 11-5
Tampa Bay Buccaneers 11-5
Miami Dolphins 10-6
Los Angeles Rams 10-6
Las Vegas Raiders 8-8
Chicago Bears 8-8
Arizona Cardinals 8-8
New England Patriots 7-9
Los Angeles Chargers 7-9
Washington Football Team 7-9
Minnesota Vikings 7-9
New York Giants 6-10
Dallas Cowboys 6-10
San Francisco 49ers 6-10
Denver Broncos 5-11
Detroit Lions 5-11
Carolina Panthers 5-11
Cincinnati Bengals 4-11-1
Philadelphia Eagles 4-11-1
Houston Texas 4-12
Atlanta Falcons 4-12
New York Jets 2-14
Jacksonville Jaguars 1-15
---
* NFL betting odds quoted correct at the time of writing. All odds are subject to changes.