The Wonderful World of Quirky Super Bowl Prop Bets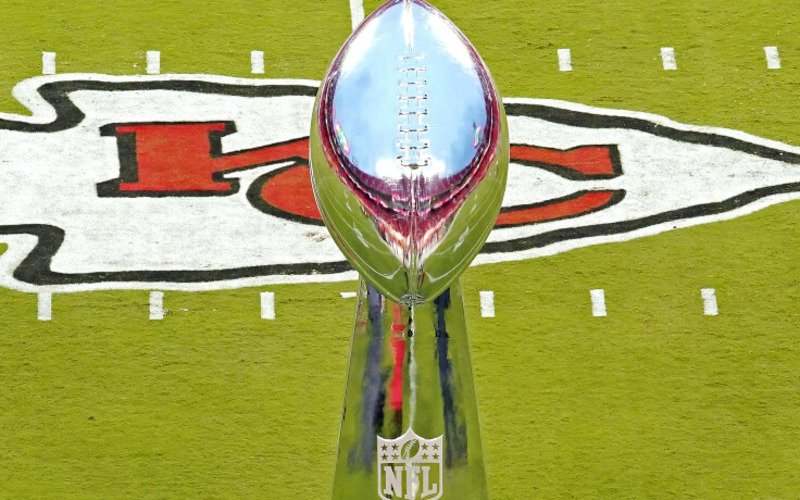 Super Bowl LV will take place on February 7, 2021, at Raymond James Stadium in Tampa, Florida. The Super Bowl is, of course, the biggest day in the US sporting calendar and its appeal is such that it is frequently the most-watched American television broadcast of the year.
It's an occasion that appeals to both sports fans and non-sports fans alike, which also provides the sportsbooks with an opportunity to have a little fun with 'prop bets'.
---
So, what are prop bets?
For those that don't know, prop bets (short for proposition bets) are simply fun bets that have become synonymous with Super Bowl betting in recent years, offering a variety of odds on everything from the length of the national anthem to a wardrobe malfunction during the halftime show!
There's a TON of Super Bowl Props every year (you can find them all on our NFL Props page).
Obviously, there will be a Super Bowl prop betting market for the Most Valuable Player (MVP):
Some prop bets are directly linked to the action on the field of play, so for example you might see a betting market for there to be a score in the first 7 min 30 seconds of the first quarter or not?
Another game-related wager might be on what the 'First Turnover of the Game' will be?
Fumble
Interception
No Turnover In Game
There will most certainly be a market for what the 'First Missed Field Goal of the Game' will be?
Wide left
Wide right
Short or blocked
---
Another popular bet is National Anthem duration (with the over/under line at Bovada set at 1 Minute 59 Seconds).
---
Weird and wonderful Super Bowl bets
The above wagers are clearly largely aimed at those interested in the big game itself, but then we have other far more bizarre markets.
For example, there is sure to be a prop bet available as to which wife/fiancée/girlfriend of the two participating quarterbacks will CBS show first on TV during the game? If one is a celebrity in her own right, this might be the way to wager on this market.
---
How many $1m+ bets?
Another prop bet from last year that will almost certainly be repeated was what would be the 'Total 7-Figure Wagers Taken By Nevada Sportsbooks'?
Over 5.5 seven-figure wagers
Under 5.5 seven-figure wagers
Crazy though it might seem to wager $1,000,000+ on a ball game, given the phenomenal popularity of the Super Bowl around the world backing the Overs bet here would seem to be a logical choice.
---
Entertainment Bets
This year the half time entertainment will be provided by Canadian singer The Weeknd. A popular prop bet here is the 'Time to Sing the National Anthem'? This will typically be an Over/Under market, so perhaps:
Over 2 minutes and 1 second
Under 2 minutes and 1 second
---
Get Your Tips Out
Last year's half time entertainment was provided by Jennifer Lopez and Shakira and there was even a prop bet for, 'Who Will Show Cleavage During the Halftime Performance?'
Both
J-Lo only
Shakira only
Neither cleavage
---
Thank God?
Another regular Super Bowl prop bet wager (that has a touch of the Oscars about it) is, 'Who Will the Super Bowl MVP Thank First'?
Coach
Family
God/Religion
Winning City
Teammates
Doesn't Thank Anyone
---
Gatorade Color?
One prop bet that has become something of a traditional favorite in recent years is, 'What Color Will the Gatorade Be That is Dumped on the Head Coach of the Winning Super Bowl Team?'
Yellow
Clear/Water
Orange
Red/Pink
Lime green
Blue
Purple
---
Trump Tweet
And finally, there's one prop bet from last year which seems highly unlikely to be offered on this occasion given recent events – 'Will Donald Trump Tweet During the Game?'
If you have a hunch or if it's just for fun, having a few Super Bowl prop bets is a great way of spicing things up, especially if you have any free bets to play with.