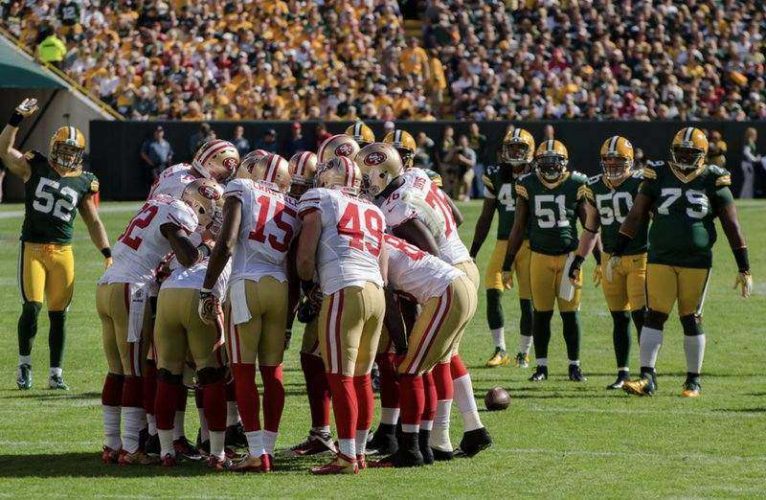 NFC Conference Betting Odds & Preview
sees the start of the new NFL season, but the futures betting markets already provide plenty of opportunities to have an early wager on the season ahead. The most popular futures bet before the season begins is to predict the winner for the Super Bowl of course, but there are also Vegas odds available on the Conference champions among other options.
---
Who Are The Leading Contenders?
The NFC Conference futures is a highly competitive betting market, with little to choose between the leading contenders according to the sportsbooks.
The San Francisco 49ers (last season's NFC champions who came agonizingly close to winning the Super Bowl) currently lead the current Vegas odds, but there is also strong support for the Tampa Bay Buccaneers, New Orleans Saints, Dallas Cowboys, Seattle Seahawks and Green Bay Packers.
---
NFC Conference Betting Trends
The Buccaneers and the Packers have been subject to market moves, with the early money on the Buccs being largely down to the addition of the legendary Tom Brady. Could there be a seventh ring for Brady? It can't be dismissed, but it doesn't look likely on this occasion.
With a number of players having already opted out of playing this season due to concerns over the ongoing COVID-19 pandemic and perhaps more to come, there could be additional NFC betting trends and market moves prior to the start of the season.
It's also worth bearing in mind from a betting perspective that, as has happened in many sports tournaments this year, that the NFL could be potentially suspended and subject to a change in format should the pandemic worsen again.
---
NFC Conference Winner Prediction
The San Francisco 49ers are the marginal bookies favorites to retain their title, but the NFC Conference looks more open than its AFC counterpart.
Having re-signed the veteran QB Drew Brees for a further two years, the New Orleans Saints (+550 Bovada) could prove to be the best option to back in the NFC, particularly with them also managing to retain the versatile Taysom Hill and Andrus Peat for the offensive-line. In addition, the schedule for the Saints in the NFC South looks slightly easier than it does for the 49ers in the NFC West.
The Dallas Cowboys (now under former Packers' coach Mike McCarthy after firing Jason Garrett) could also be worth considering for the NFC Conference outright, with QB Dak Prescott leading an impressive offense.