Broncos Favorites to Sign Houston Texan's Deshaun Watson in 'Next Team' Betting Odds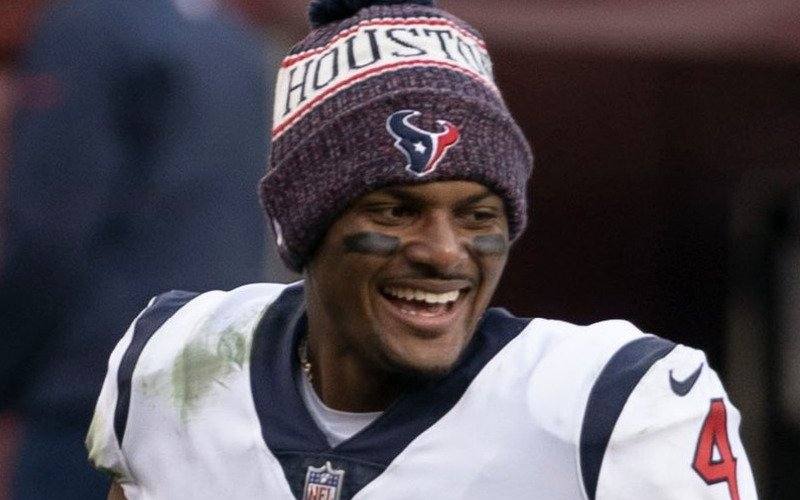 Deshaun Watson, Houston Texans
Somewhat surprisingly, it's the Denver Broncos who have emerged as the bookie's strong favorites to be Deshaun Watson's next team if he is traded from the Houston Texans in the off-season.
The Broncos could put together a package deal that includes young quarterback Drew Lock and draft picks which may be good enough to win the Watson sweepstakes. However, it may take Lock and at least a couple of first round draft picks to prise him away for Houston and a few other teams will be putting in their own offers too.
The Denver Broncos are current trading at +8000 in the Super Bowl Futures odds for 2021/22 with Bovada Sportsbook.
Where will Deshaun Watson play QB for next season?
Here are the latest odds for Watson's next team…
+150 Denver Broncos
+300 Houston Texans (current team)
+350 Miami Dolphins
+400 Carolina Panthers
+500 San Francisco
+600 New York Jets
+1500 Chicago Bears
+1500 New England Patriots
+1700 Washington Football Team
+2200 Detroit Lions
+2200 Indianapolis Colts
+2500 Philadelphia Eagles
+4000 Atlanta Falcons
+4000 Jacksonville Jaguars
+4000 Pittsburgh Steelers
+5000 Dallas Cowboys
+5000 Minnesota Vikings
+5000 New Orleans Saints
+5000 New York Giants
(Odds from FanDuel, Feb 18)
---
Broncos Head the Betting
The Broncos have been struggling since John Elway stepped down and Peyton Manning retired. They also need to replace current QB Drew Lock who was regressive last season and doesn't look at elite status. The new man at the helm, George Paton, now has the job of seeking out a new franchise quarterback to steer the Broncos back into the big time.
Panthers on the Prowl
One team that could challenge the Broncos in the race to sign Watson could be the Carolina Panthers who have recently cut several players which has created enough wiggle room in their cap space to snap up the services of Watson. They were trading at odds of around +400.
Gone Fishing?
Another team right in the mix are the Miami Dolphins who are reported to be one of Watson's most preferred destinations. Watson's salary cap hit of $10.54M can be easily accommodated by Miami who are the 2nd favourites to land the Houston star at +350.
As things stand it seems there are several teams just hanging around waiting for the Texans to say that Watson is available to trade, after which we can expect a few offers to fly in with the Broncos looking ready to be the first to pull the trigger.
---
* Next Team betting odds were correct at the time of writing. All odds are subject to change.