NBA Finals MVP Betting Odds: Will it be CP3 or the 'Greek Freak' Giannis?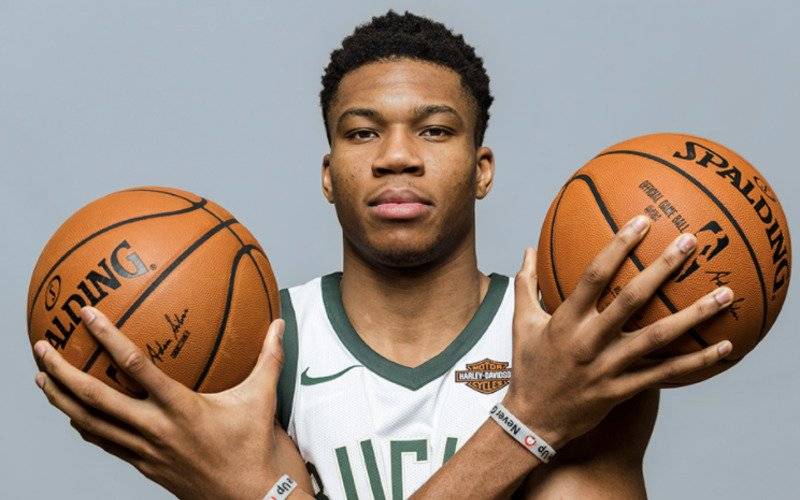 Milwaukee Bucks star Giannis Antetokounmpo. Photo by Sara Stathas
Giannis Antetokounmpo (aka the 'Greek Freak') claimed both the 2019 and 2020 MVP titles and has done amazingly well to lead the Milwaukee Bucks to the NBA Finals for just the second time in the teams' 51 year history. However, if Game 1 of the 2021 Finals is anything to go by, it seems unlikely they'll be able to add to their solitary 1971 championship ring.
Chris "CP3" Paul has been on another planet for the Phoenix Suns this season, narrowly missing out on the top spot in the Western Conference regular season title and being the pulse of the Suns team throughout the year and into the postseason.
Paul's influence on this team is immeasurable, bringing out the best of players like Deandre Ayton and Devin Booker, as well as putting up some incredible numbers of his own.
---
Who will be the NBA Finals MVP?
One very interesting market this year is the NBA Finals MVP betting, which is likely to be a toss up between Giannis and CP3.
At odds of -220 (1.45), Chris Paul is the clear favorite across top sportsbooks. But, if Giannis and his Bucks can flip the script on the Suns, odds of +550 (6.50) could claim to be the smart money.
---
NBA Finals MVP Odds from MyBookie
Chris Paul -220
Devin Booker +450
Giannis Antetokounmpo +550
Khris Middleton +700
DeAndre Ayton +850
Jrue Holiday +4000
Mikal Bridges +10000
Cameron Johnson +10000
Brook Lopez +20000
Cameron Payne +25000
Torrey Craig +30000
---
Can Milwaukee Buck The Trends?
Given what we saw at the Phoenix Suns Arena the other night, there's going to have to be some changes. For such a physical team, the Bucks were lacking in game one. An increase in effort, intensity, and physicality and things could get quite interesting, which is more than possible for this Milwaukee team.
The Bucks must shut down Paul. They need to be a nuisance for him on the court, doubling up on him and forcing him to move the ball. Lopez was excellent in game one, but Paul is on fire right now and showed that in the first of the series putting up 32 points, 9 assists, and 4 rebounds. Keep things fresh, forcing Paul into different positions and making him drive to the basket.
Giannis Antetokounmpo wasn't able to fully express himself on Tuesday night, but still managed to put up a team high 17 rebounds, as well as putting up 20 pounds and 4 assists. Khris Middleton however has been able to express himself a lot more this season, especially during the Playoffs, which is in part to the way Giannis has operated for the Bucks. Regardless, the 2-time MVP is a leader on the court. Expect to see him fired up in game two and beyond.
---
---
* NBA Finals odds correct at the time of writing. All MVP odds subject to change.
View our list of trusted sportsbooks for basketball betting.
Image credit – https://sarastathas.com/