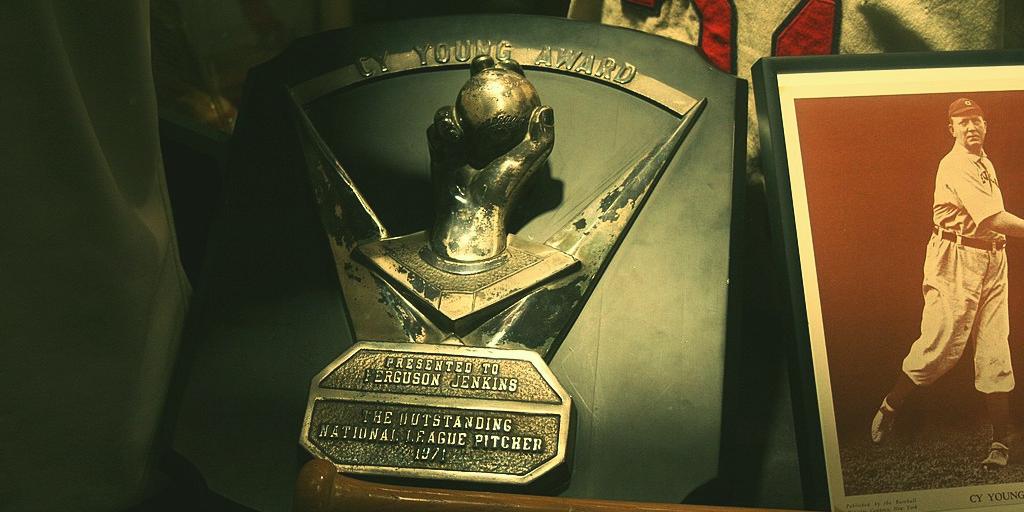 Vegas oddsmakers now favor Shane McClanahan of the Tampa Bay Rays to win the MLB AL Cy Young award. Early favorites Gerritt Cole and Shohei Ohtani are still amongst the frontrunners, but bookmakers have placed McClanahan at the top of the odds table (+250) after consecutive outstanding performances.
Get insights and the latest betting odds for the award given to the American League's best pitcher in 2022.
American League Cy Young Award Betting Odds
AL Cy Young Betting Info
MLB betting sites have Shane McClanahan as the new AL Cy Young favorite at +250 odds
McClanahan allowed only one earned run on three hits in seven innings in his team's 6-2 win over the Toronto Blue Jays last Saturday
Opening AL Cy Young favorite Gerritt Cole is now 4th in the standings at +800.
McClanahan Is on Fire
McClanahan's dominance of the Toronto Blue Jays led Vegas oddsmakers to slash his odds to +250.
The 25-year-old left-hander allowed only one run on three hits with ten strikeouts and one walk in seven innings pitched to help the Rays beat the Blue Jays 6-2 last Saturday.
Along with securing the victory, this incredible performance made him the first pitcher in MLB history to allow 19 runs or fewer while striking out at least 133 hitters from 16 starts.
In nine of his last ten games, he's allowed one earned run or less.
His recent run of form has been outstanding. In nine of his last ten games, he's allowed one earned run or less.
The pitcher leads the AL in ERA and WHIP at 1.74 and 0.81 and has the most baseball strikeouts.
Also, when you consider that the 25-year-old has 11 starts with one or fewer earned runs allowed, seven starts with 9+ strikeouts, allowing two walks or fewer in 14 starts, and has pitched 5+ innings in his last 14 starts, he represents solid futures betting value.
AL Cy Young Award: How the Odds Have Changed
Despite beginning the season as the Vegas oddsmakers' top guy, he's now seen his odds fall from +450 to +850. Justin Verlander, who opened the season as the tenth favorite for the Cy Young award in the American League, has seen his odds drop from +1600 to +290 and consequently occupies second place.
Even at 39, Verlander looks the most likely to pip McClanahan to the award. The two-time Cy Young winner has a 2.22 ERA and has been consistently going deep into games for the Astros.
After setting the league alight with his debut in 2021, third-placed Alek Manoah (+550) has been even better this year. The 24-year-old owns an ERA of 2.05 through 87 2-3 innings.
As we're now halfway through the season, it will take some gargantuan displays to knock these three off the top spots.
Recent AL Cy Young Winners
Opening Odds of recent Cy Young winners

| | | |
| --- | --- | --- |
| 2020 | Shane Bieber (CLE) | +1200 |
| 2019 | Justin Verlander (HOU) | +1500 |
| 2018 | Blake Snell (TB) | +10000 |
| 2017 | Corey Kluber (CLE) | +4000 |
View the latest betting lines for upcoming MLB matchups.
Image credit: Robert Taylor, CC BY 2.0