The Masters Golf Odds, Props & Betting Specials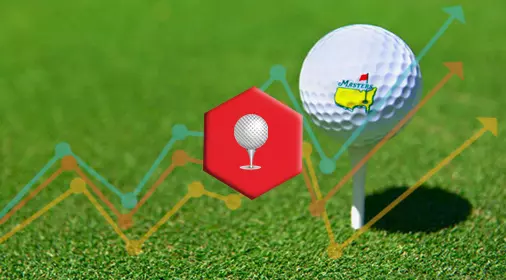 The 2020 Masters golf tournament was originally scheduled to take place in early April and would have been the first major of the year. Northern-Irishman Rory McIlroy is at the head of many bookies US Masters betting odds lists, but can he join Tiger Woods in a very exclusive golf club?
Below you will find all the latest US Masters golf odds which are automatically updated along with our thoughts on who could win the fabled 'Green Jacket' in this Covid-19 delayed 84th edition.
---
When is the US Masters 2020?
The Masters is now set to take place from Thursday, 12 November through to Sunday, 15 November at the Augusta National golf course in Georgia.
We're laying Rory McIlroy in US Masters Betting
Rory McIlroy requires just the US Masters to complete the career Grand Slam and he has two opportunities to win the only major championship not on his CV over five months.
The former world number one is favorite to win the 2020 tournament which will now be played out in November. Next year's event is still scheduled to be played on the regular dates in April.
Major Underachiever
Rory McIlroy has won four major championships but his last win was six years ago.
He won the US Open way back in 2011, the PGA Championship the following season and the Open Championship and PGA Championship in 2014. After taking his tally to four some pundits and former players suggested he could accumulate at least 10 majors before the end of his career.
However, he has not achieved any sustained dominance and other players have emerged in the championships that define a player's standing in the game.
Other Contenders
So if not Rory, who will win the US Masters in 2020?
Has won four majors since McIlroy's last win in the weeks that matter most.
Must be a major champion in waiting
Won his 15th major and fifth US Masters last season
Also players like Dustin Johnson and Bryson DeChambeau have taken their games to a new level and must be given serious consideration for 2020 US Open golf bets along with Tommy Fleetwood could have his day in the sun at some very big Vegas odds.
---
Exclusive Grand Slam Club
Only five players have won all four majors at least once:
Gene Sarazen
Ben Hogan
Gary Player
Jack Nicklaus
Tiger Woods
---
Phil Mickelson will probably now not win the US Open and Jordan Spieth must get his career back on track to win the PGA. These two players and McIlroy are the only modern golfers who are one major short.
When we look back on McIlroy's career at the highest level when he is a genuine contender in the majors, the US Masters of 2011 could be a key event.
The Irishman led the tournament by four shots after 54 holes but he could not get the job done. He collapsed and shot 80 in the final round and finished tied 15th. McIlroy has never really looked like winning the US Masters over the last eight years.
Will Rory McIlroy Win The Masters?
So, should we be betting on Rory to win the US Masters this year? There are too many ifs, buts and maybes to make any firm predictions but we are swerving Rory  this time.
I think McIlroy can win that elusive major at some stage in his career but probably not in November. He could come from off the pace or benefit from another player's mistakes at the business end of the tournament.
Overall, he doesn't look a very good bet to win the US Masters in 2020 and I'll be looking to place my dollars elsewhere, but he has too much class not to finally achieve the Holy Grail of men's golf at some point in his career.
---
Justin Rose has fallen down the world rankings but Augusta is suited to his game. He lost in a playoff to Sergio Garcia in 2017 and finished in the top 25 in eight successive tournaments from 2011 to 2018. Rose is 60/1 with bet365 to win the US Masters this year. 
Xander Schauffele has been knocking on the door in the majors over the last few years. He has competed in 14 of the four biggest tournaments of the year and recorded seven top 10's. Schauffele is a major champion waiting to happen and Skybet are 18/1 it is at the Masters in November.   
---
FAQ
Who is the current defending US Masters champion?
Tiger Woods is the current defending champion having won his fifth green jacket in 2019.