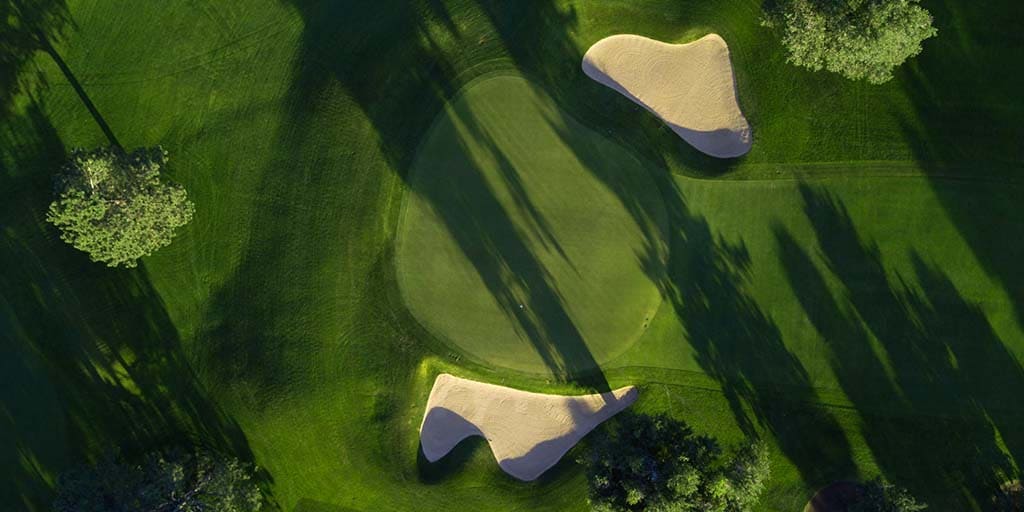 Looking for an online golf betting site to place wagers on upcoming golf tournaments? This guide gives you the lowdown on approved providers. Learn how to place popular golf bets online before using one of the generous welcome bonus links to open your new betting account today.
Top Sites for Online Golf Betting
How To Open an Online Golf Betting Site Account
All of the sites listed above make opening a new online golf betting account a quick and straightforward process. Follow this step-by-step guide below to claim your welcome bonus when signing up today.
Click one of the sportsbook bonus links above to head to the provider's page.
Read the T&Cs and complete the registration form with your details.
Once the site's team has verified your account (usually takes a few minutes), make a deposit to activate the welcome bonus promotion.
Check the funds in your new account to check the promo has been applied, and you're good to go.
Popular Golf Bets
Online golf betting sites provide you with an array of wagering options. Find out more about the most popular golf bets below.
Outright Bets
An outright bet is when you simply want to put action on the winner of a golf tournament. If you place one of these wagers before the event has started, this would be a golf futures bet.
The odds for all bets are shown using the American odds system. For example, if Tiger Woods has +1000 odds, it would mean that if you stake $10, you will get a potential winning return of $110.
$10 wager + $100 winnings = $110 total return
Be aware that although longer outright bet odds give you a higher potential payout, it also means that the golfer is less likely to win.
Each-Way Golf Betting
This type of bet lets you wager on a golfer to win or finish high. Most online golf betting sites require that your selected golfer places in the top five for your bet to win. Think of an each-way bet as two different stakes: one is for the golfer to place first, the other is for the player to finish in the top five.
A regular $10 tournament-winning wager on Tiger Woods with +5000 odds would give you a potential winning return of $510 ($10 original stake + $500 winnings). However, an each-way bet would double your stake to $20 to cover him finishing in the top 5 with a separate $10 bet. Therefore, if Woods places in the top five, your $20 bet will earn you 25% of $500 ($125). But if he wins, you would receive $645 ($500 winning return + $125 top-five finish winnings + $20 initial bet = $645).
First Round Leader Betting
This popular wagering option lets you place action on who you think will have the lowest score in the tournament after the first round. Also, top golf betting sites allow you to wager on who will finish second, third, fourth, etc.
Nationality Betting
This golf bet lets you place action on the nationality of a tournament winner. For example, if you wager on a British national to win a tournament and a Brit does just that, you will enjoy a winning return.
Head-to-Head Betting
With head-to-head betting, you choose a specific golfer to finish ahead of another. The outcome of the tournament or the race has no bearing on this bet.
Top 5/10/20 Betting
This option lets you place action on whether a certain golfer will finish in the top 5, top 10, or even top 20.
Hole-in-One Betting
This wagering option lets you bet on whether a player will score a hole-in-one in a specific tournament – or if anyone will do it while the competition is in progress.
Support for Problem Gamblers
If you feel like you may be developing a gambling problem, get in touch with NCPG (National Council on Problem Gambling). The organization's helpline is 1-800-522-4700. Lines are open 24/7, and all calls are completely confidential.
View the latest futures odds for upcoming golf tournaments.
Frequently Asked Questions
Can I legally bet on golf online?

Online golf betting sites give you various betting options that are 100% legal. Some providers are state-regulated; others aren't. Even if an online sportsbook doesn't adhere to state regulations, it is not illegal to use its services.

Can I bet on golf tournaments using my smartphone?

Yes. In fact, most online golf betting sites let you bet using your iOS or Android device. Log in to your account via your preferred browser to consult the latest odds and place wagers. Some online sportsbooks even provide you with a specialized mobile betting app that you can download for free.

What are the best golf bets?

Bookmakers offer an array of betting options, but finding the best option for you depends on your preferences. Some bettors like to keep the risk low by only wagering on favorites to win a tournament, while others like to place action on underdogs to try and win bigger returns.

Can I use Bitcoin to place golf wagers?

Most online golf betting sites don't only accept Bitcoin payments - they encourage them. Click one of the bonus offers featured above to enjoy a deposit match bonus when opening your new golf betting account today.