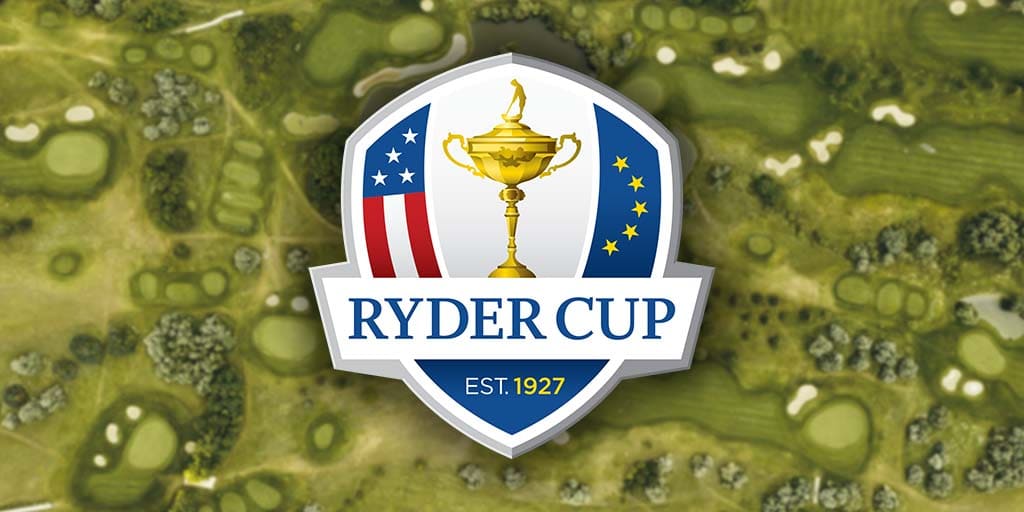 The 2023 Ryder cup is the 44th incarnation of the series. Matches will be held in Italy at Marco Simone Golf and Country Club in Guidonia Montecelio, close to Rome. The biennial event was originally scheduled from 30 September to 2 October 2022, before the 43rd matches were postponed into 2021 due to the global COVID-19 health pandemic.
Ryder Cup 2023 Betting Odds
View: Golf Futures
About the Ryder Cup
The Ryder Cup is one of the most prestigious and eagerly anticipated events in the world of golf. This biennial men's golf pits between teams from Europe and the United States against each other.
The tournament is named after Samuel Ryder, an English businessman and avid golf enthusiast who donated the trophy.
The origins of the Ryder Cup can be traced back to 1921 when a British seed merchant named Samuel Ryder watched an exhibition match between British and American professionals at Wentworth Golf Club in England. Inspired by the competitive spirit and excitement of the event, Ryder conceived the idea of a golf tournament that would strengthen the bonds between British and American golfers.
In 1926, the first official Ryder Cup was held at the Wentworth Golf Club. The inaugural competition involved a team of British golfers, led by captain George Duncan, facing a team of American golfers, captained by Walter Hagen. The United States emerged victorious, winning the inaugural event by a score of 9.5 to 2.5.
Originally, the Ryder Cup format consisted of 10-man teams from each side competing in a series of match-play matches over two days. Over the years, the tournament has undergone several changes, including modifications to the number of players on each team, the introduction of qualifying criteria, and adjustments to the schedule.
Throughout its history, the Ryder Cup has witnessed intense rivalries and memorable moments. The United States dominated the early years of the competition, winning regularly until the mid-1980s. In 1985, in an effort to make the competition more competitive, the eligibility criteria for Team Europe were expanded to include players from continental Europe in addition to the British Isles.
The change had a significant impact, as Team Europe began to experience more success. Since 1985, Europe has won the Ryder Cup on multiple occasions, with both teams experiencing periods of dominance. The tournament has become renowned for its passionate crowds, dramatic comebacks, and high-stakes pressure moments.
The Ryder Cup has become a major event in the golfing calendar, attracting worldwide attention and a loyal following of fans. The venue alternates between courses in the United States and Europe, providing a unique and diverse golfing experience for players and spectators alike.
Ryder Cup Frequently Asked Questions
Who has won the most Ryder Cups?

USA have won 26 of the 42 Ryder Cups played.