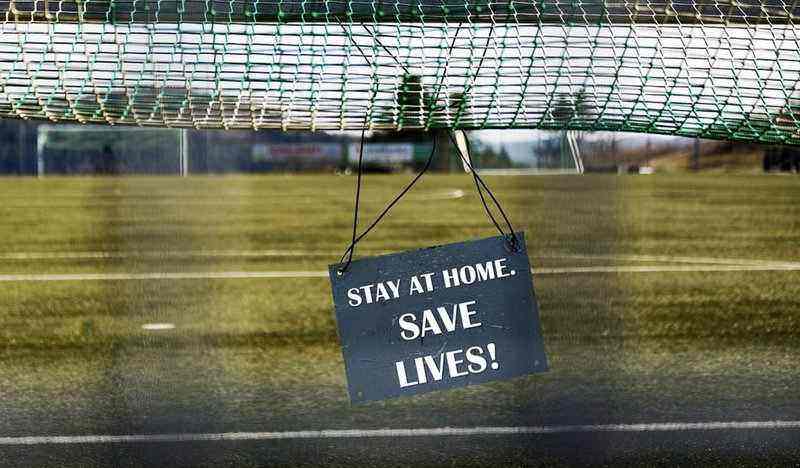 With the current Covid-19 pandemic crisis seriously affecting all sports around the globe, our Sports Betting Tracker will keep you updated as to when your favorite sports may return.
Below we will post live updates on the current state of play for all the major betting sports such as NHL, NBA, MLB and NFL and on upcoming events such as the Tokyo Olympics and Euro 2020. Hopefully things will start returning to normal very soon so we can get our sports betting fix.
ATP Tennis
The ATP tennis tour was hoping for a return in May but this looks unlikely as ATP chief Andrea Gaudenzi has recently stated that the ATP season may not return at all this year.
---
College Basketball
March Madness (both men's and women's tournaments) has been cancelled.
---
Euro 2020
The 2020 European Championship soccer tournament has been rescheduled for July 2021. (From 11th July to 1st August 2021 to be precise)
---
Golf
PGA tour cancelled indefinitely. US Masters postponed.
---
Horse Racing
US horse racing still goes ahead behind closed doors and there is still racing in Australia, Thailand and Japan. The Kentucky Derby is rescheduled for September 5th.
---
MLB
New 2020 season was scheduled to start on March 26th. Was initially suspended for 2 weeks but not expected to start until mid-late May 2020 at the earliest.
---
MLS
Suspended indefinitely.
---
NASCAR
All NASCAR races cancelled until further notice.
---
NBA
The NBA will resume on July 31, 2020.
---
NFL
President Trump has stated that the new NFL season is expected to start as scheduled on Thursday 10th September 2020 with the off-season schedule to continue as normal. Whilst this NFL prediction being realistic is up for debate, the NFL draft pick is still expected to go ahead as planned from 23-25th April.
---
NHL
Season is suspended indefinitely. When it resumes is anyone's guess.
---
Olympics 2020 in Tokyo
Now postponed until summer 2021.
---
Soccer
Most major international and domestic leagues including the Champions League, Europa League and Premier League have been suspended indefinitely. Euro 2020 has been pushed back to 2021. There is some soccer still being played in Belarus, Nicaragua, Burundi and Tajikistan.
---
Tennis
No tennis betting for the foreseeable future although there are a few big bookmakers still offering markets on the US Open and French Open 2020.
---
UFC
Was set to continue in empty stadiums with UFC 249 relocated to a private island by president Dana White. Now postponed until further notice.
14th April – The UFC is now focused on holding star-studded May 9th event at APEX facility in Las Vegas, Nevada.
---
World Baseball Classic
The 5th edition of this international baseball tournament was supposed to be happening in April 2020 but has now been rescheduled for March 9th – 23rd 2021. It will be hosted at venues in Phoenix, Miami, Taiwan and Japan.
---
XFL
Suspended indefinitely.
On 13th April it was announced that the XFL has now filed for bankruptcy.