Spartak Moscow women's basketball Team-Owner Murdered in Moscow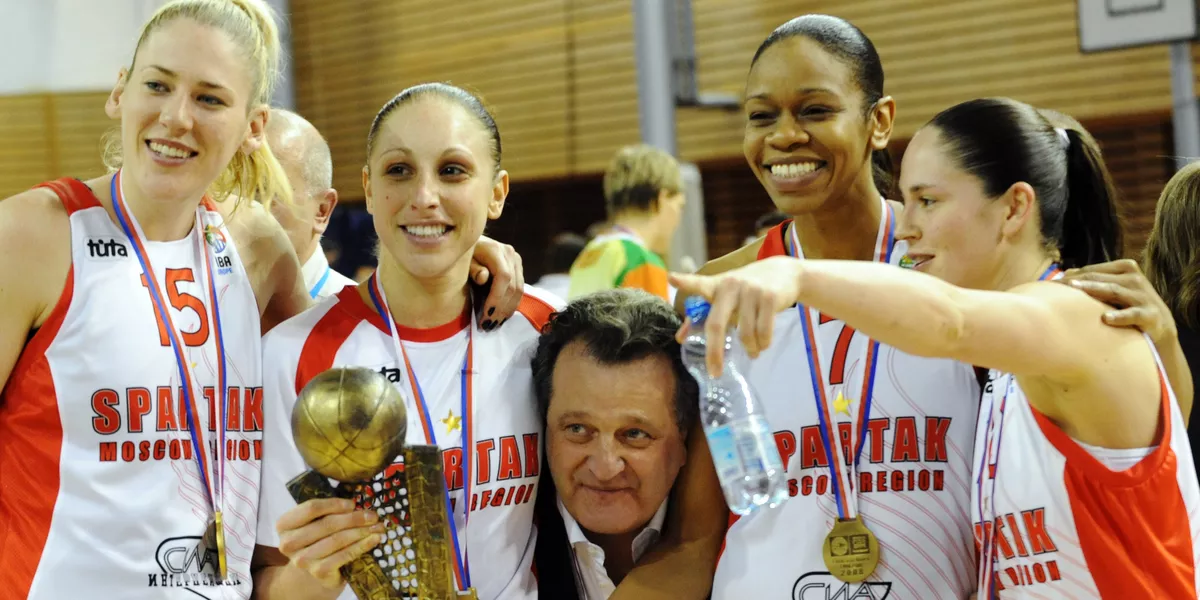 Shabtai Kalmanovitch a high-rolling Israeli businessman with ties to trade and construction businesses and recent buyer of the women's basketball club Spartak was shot dead in Moscow according to news reports from Israel.
Known as a big-spender with a lavish lifestyle, who invested large sums into his club and team, often giving players huge salaries and perks, Kalmanovitch was attacked while driving his Mercedes in Moscow according to Interfax news agency.
Assailants armed with semi-automatic weapons shot the basketball team owner at least 20 times.
"We are looking into different leads, among them the possibility that the murder was connected with Kalmanovich's activities as the owner of the basketball team Spartak Moscow"
"There is no doubt that this was a contract murder," Vladimir Markin, a spokesman for Russia's chief investigative body, said in televised comments. "The investigation is looking into several possible motives, of which the primary version is that Kalmanovic was murdered in connection with his business activities."
– Anatoly Bagmet, the head of the Investigative Committee's Moscow branch
The current Spartak team, includes a number of WNBA players: Janel McCarville, Sylvia Fowles, Aneta Jekabsone-Zogota, Diana Taurasi, Edwige Lawson-Wade and Kelly Miller. Seattle Storm players Sue Bird and Lauren Jackson are also on the squad but have not joined the team yet. The coach of Spartak is Pokey Chatman, the former head coach of Louisiana State University.