Past Super Bowl Winner's Performance vs The Spread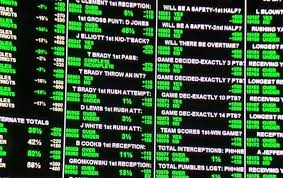 Every year, millions of Americans and sports fans worldwide tune into to the the National Football League's "Super Bowl" – the largest one-day sporting event of the sports-calendar. This year we look forward to Super Bowl 55.
As with most sporting finals, hundreds of Millions of dollars are wagered on the outcome of the football game via online sportsbooks as well as brick and mortar sportsbooks & casinos.
Bettors generally bet on the Moneyline (Team A or Team B), The Point Spread, or the Over/Under (points). In addition, some sportsbooks create quite clever and creative betting markets related to everything Super Bowl – from TV viewership numbers and commercials to whether half-time performers will slip up!
An ATS win means a favorite won a game by more than the number of points it "gave" or an underdog either won or lost by fewer points than it was given.
Below we look at how past winners of the Super Bowl performed against the spread (ATS).
Teams which covered the spread are indicated in pink
| SuperBowl | Spread | Favorite | FAV | DOG | Underdog | Winner |
| --- | --- | --- | --- | --- | --- | --- |
| 54 | -4 | San Francisco | 20 | 31 | Chiefs | DOG |
| 53 | -3 | New England | 13 | 3 | LA Rams | DOG |
| 52 | -4.5 | New England | 33 | 44 | Philadelphia | DOG |
| 51 | -3 | New England | 34 | 28 | Atlanta | FAV |
| 50 | -5 | Carolina | 10 | 24 | Denver | DOG |
| 49 | EVEN | New England | 28 | 24 | Seattle | N/A |
| 48 | -2.5 | Denver | 8 | 43 | Seattle | DOG |
| 47 | -4.5 | San Francisco | 31 | 34 | Baltimore | DOG |
| 46 | -2.5 | New England | 17 | 21 | NY Giants | DOG |
| 45 | -3 | Green Bay | 31 | 25 | Pittsburgh | FAV |
| 44 | -5 | Indianapolis | 17 | 31 | New Orleans | DOG |
| 43 | -7 | Pittsburgh | 27 | 23 | Arizona | DOG |
| 42 | -12 | New England | 14 | 17 | NY Giants | DOG |
| 41 | -7 | Indianapolis | 29 | 17 | Chicago | FAV |
| 40 | -4 | Pittsburgh | 21 | 10 | Seattle | FAV |
| 39 | -7 | New England | 24 | 21 | Philadelphia | DOG |
| 38 | -7 | New England | 32 | 29 | Carolina | DOG |
| 37 | -4 | Oakland | 21 | 48 | Tampa Bay | DOG |
| 36 | -14 | St. Louis | 17 | 20 | New England | DOG |
| 35 | -3 | Baltimore | 34 | 7 | NY Giants | FAV |
| 34 | -7 | St. Louis | 23 | 16 | Tennessee | PUSH |
| 33 | -7.5 | Denver | 34 | 19 | Atlanta | FAV |
| 32 | -11 | Green Bay | 21 | 31 | Denver | DOG |
| 31 | -14 | Green Bay | 35 | 21 | New England | PUSH |
| 30 | -13.5 | Dallas | 27 | 17 | Pittsburgh | DOG |
| 29 | -18.5 | San Francisco | 49 | 26 | San Diego | FAV |
| 28 | -10.5 | Dallas | 30 | 13 | Buffalo | FAV |
| 27 | -6.5 | Dallas | 52 | 17 | Buffalo | FAV |
| 26 | -7 | Washington | 37 | 24 | Buffalo | FAV |
| 25 | -7 | Buffalo | 19 | 20 | NY Giants | DOG |
| 24 | -12 | San Francisco | 55 | 10 | Denver | FAV |
| 23 | -7 | San Francisco | 20 | 16 | Cincinnati | DOG |
| 22 | -3 | Denver | 10 | 42 | Washington | DOG |
| 21 | -9.5 | NY Giants | 39 | 20 | Denver | FAV |
| 20 | -10 | Chicago | 46 | 10 | New England | FAV |
| 19 | -3.5 | San Francisco | 38 | 16 | Miami | FAV |
| 18 | -3 | Washington | 9 | 38 | LA Raiders | DOG |
| 17 | -3 | Miami | 17 | 27 | Washington | DOG |
| 16 | -1 | San Francisco | 26 | 21 | Cincinnati | FAV |
| 15 | -3 | Philadelphia | 10 | 27 | Oakland | DOG |
| 14 | -10.5 | Pittsburgh | 31 | 19 | LA Rams | FAV |
| 13 | -3.5 | Pittsburgh | 35 | 31 | Dallas | FAV |
| 12 | -6 | Dallas | 27 | 10 | Denver | FAV |
| 11 | -4 | Oakland | 32 | 14 | Minnesota | FAV |
| 10 | -7 | Pittsburgh | 21 | 17 | Dallas | DOG |
| 9 | -3 | Pittsburgh | 16 | 6 | Minnesota | FAV |
| 8 | -6.5 | Miami | 24 | 7 | Minnesota | FAV |
| 7 | -1 | Miami | 14 | 7 | Washington | FAV |
| 6 | -6 | Dallas | 24 | 3 | Miami | FAV |
| 5 | -2.5 | Baltimore | 16 | 13 | Dallas | FAV |
| 4 | -12 | Minnesota | 7 | 23 | Kansas City | DOG |
| 3 | -18 | Baltimore | 7 | 16 | NY Jets | DOG |
| 2 | -13.5 | Green Bay | 33 | 14 | Oakland | FAV |
| 1 | -14 | Green Bay | 35 | 10 | Kansas City | FAV |